Roots garden sculptures
Tuesday, June 16th, 2009
---
Rootosaurus gardenicus, African Mask profile, and Frog. See more Roots Garden Sculptures
Thursday, June 5th, 2008
---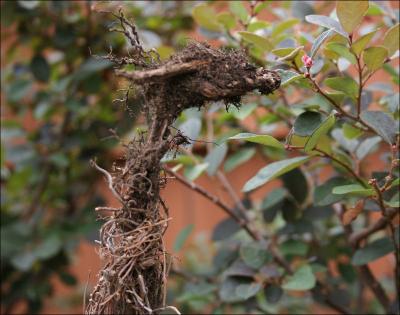 …a new addition to the Roots Garden Sculptures, from a dead thyme plant.
Saturday, March 22nd, 2008
---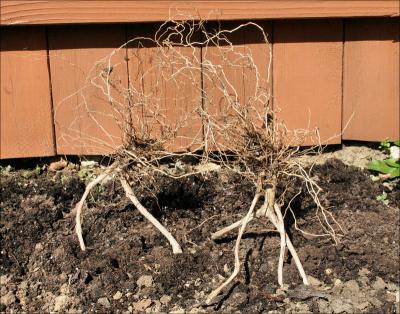 Adding to the whimsical garden sculptures of root systems, here are The Twins.
Wednesday, January 9th, 2008
---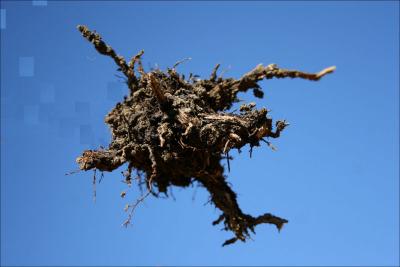 Sky Diver- Basil stem and roots (this is the last of the root-sculptures  for a while I think) – this one has a thick stem, removed with PaintShop Pro.
Tuesday, January 8th, 2008
---
Confidence, tomato stem and roots garden sculpture
Monday, January 7th, 2008
---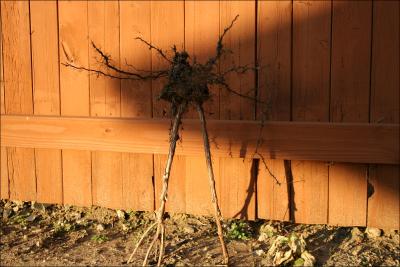 Fear, another root-system garden sculpture from a Basil stem and roots.
Thursday, December 20th, 2007
---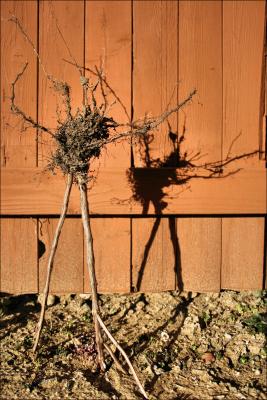 Alright, three or more constitute a new photographic series: am calling this one Roots Garden Sculptures. This one I see as "Song and Dance", of Basil roots and stems. It was peeking out of the lawn and garden litter bag and almost made it to the curb without notice. The first three root systems, now garden sculptures, were compelling enough alone to catch my attention, but now I'm going to consciously seek them out.
Some things are Art without any manipulation at all. The roots of creativity too, really.
Friday, December 14th, 2007
---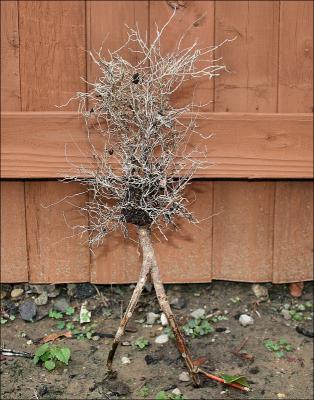 So many chores at home preparing for the holidays pull me away from typical art work, but that doesn't stop the old eyes from spotting things! Transplanting and tidying the garden, shaking soil from dead plants, the root systems are very interesting. I call this one "Pretty Lady". It's from a dead Croton — one was posted earlier from a more mature plant.
Wednesday, November 28th, 2007
---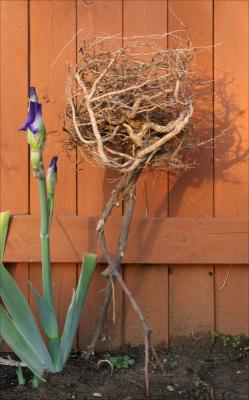 While tidying up the garden and shaking out the soil from dead plants I was marveling at the root systems and couldn't bring myself to throw this one away, it's so interesting. This one is from a dead Croton plant, stuck into the ground upside down makes a unique garden sculpture.
Below: Croton, 1992 36 x 24 inches acrylics on canvas (private collection, Scotland).