« Cedar, Stony Swamp |Main | Awe »
January 15, 2008
---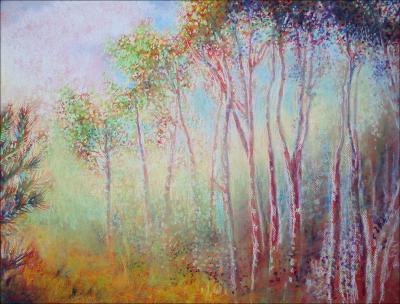 A New Day 20H x 26W inches dry pastels on scarlet orange charcoal paper, with cream colored mat. Thumbnails show day 1 and day 2 work in progress. Using pure color has an incredible effect on the mood, and hence, in the work. Metaphorically, it feels like a brand new day!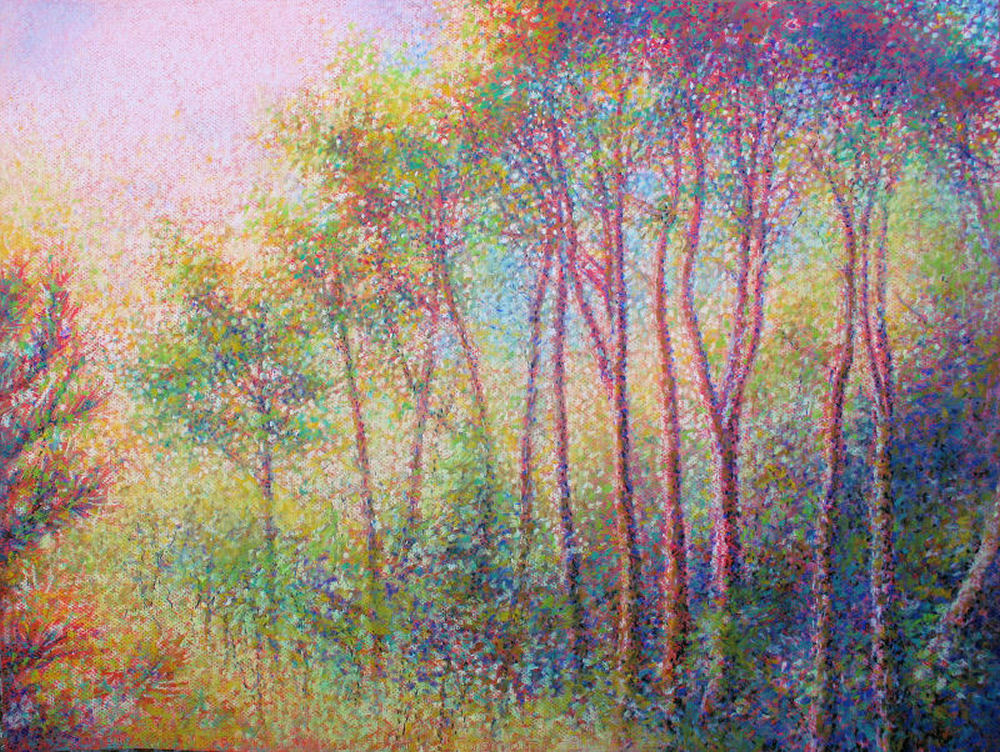 Details:
---
 $150.00            

---
Categories: dry pastels, impressionistic, landscapes, sunrise, trees, work in progress | No Comments »
Comments
You must be logged in to post a comment.