summer
« Previous Entries
Thursday, April 27th, 2017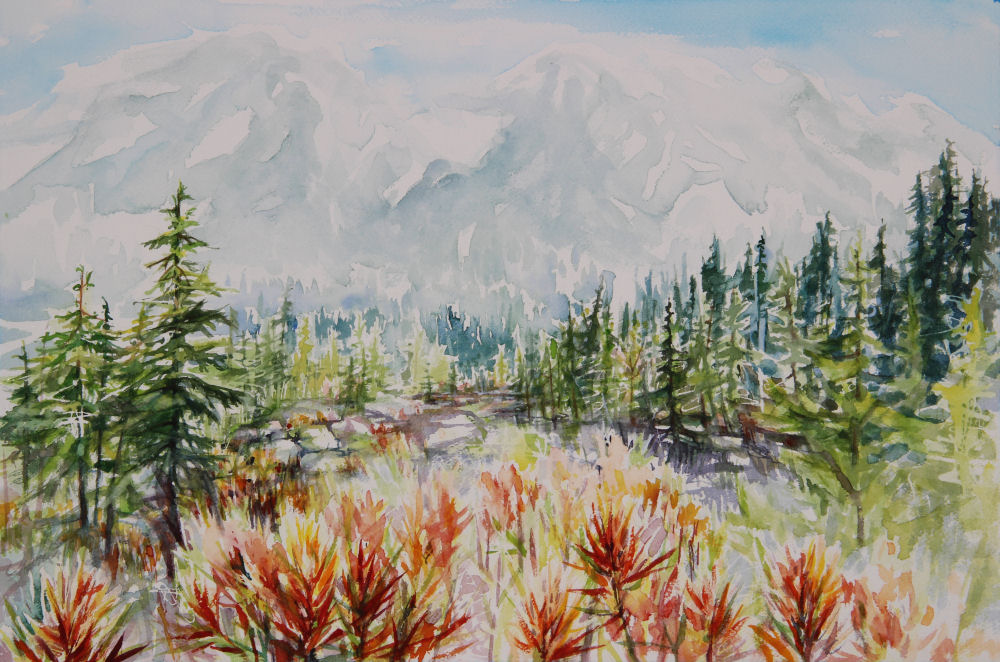 Mt. St. Helen's Indian Paintbrush (Washington), 14 x 20 inches watercolors in progress. The mountain and central areas may need to be darker, but I'm going to set this aside for a few days and come back to it.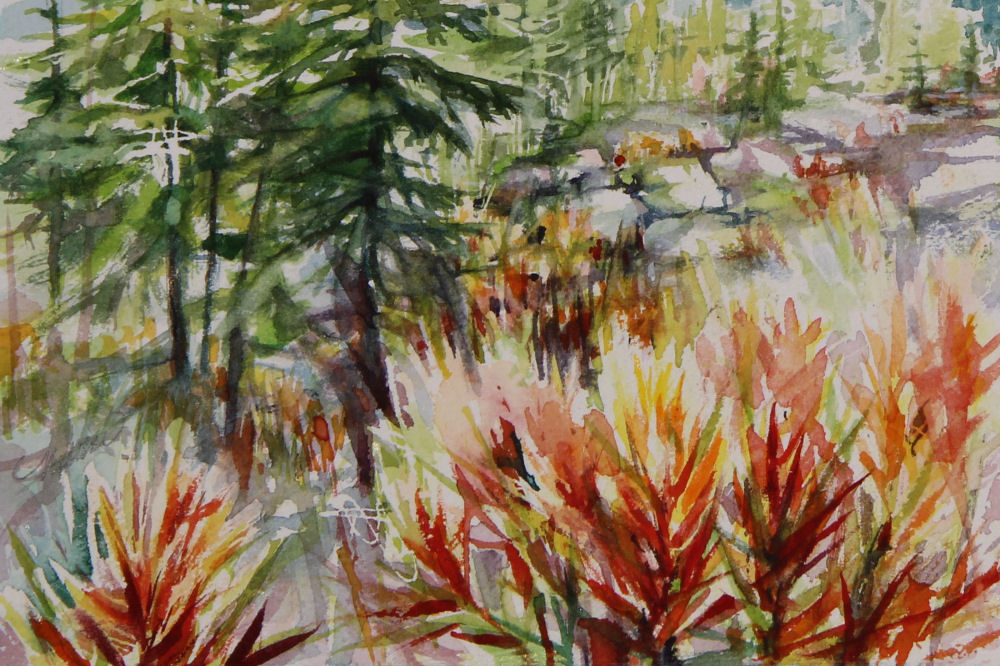 Saturday, April 22nd, 2017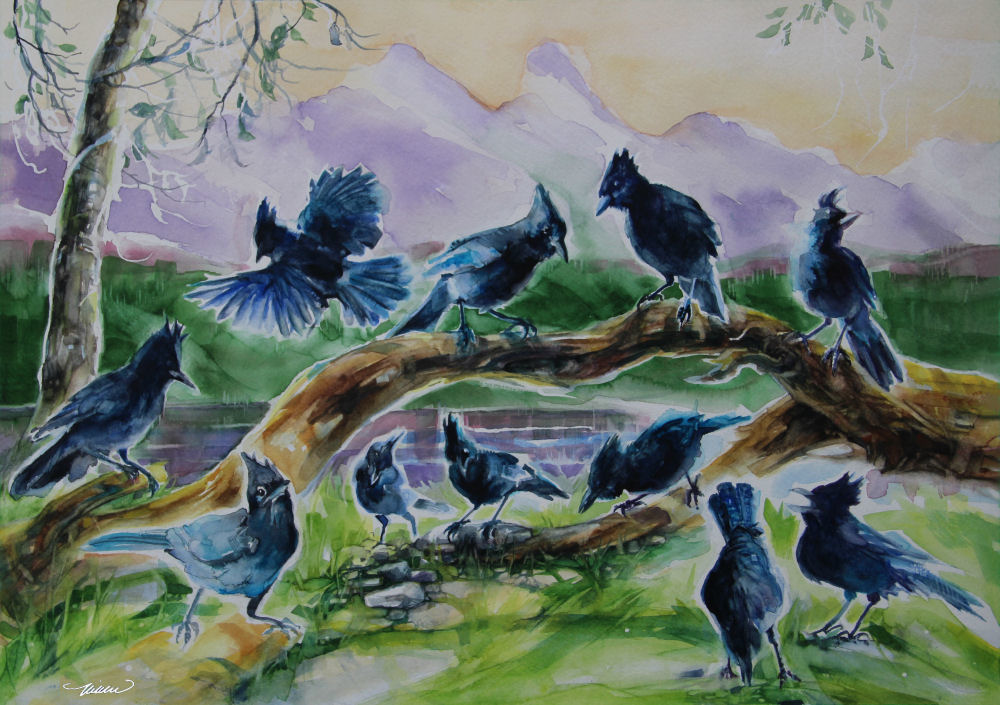 Stellar's Jays at Nimkish Lake, Vancouver Island BC, 18 x 24 inches watercolors, still in progress but setting aside for study before mucking it up too much. Perfecting the eyes, beaks and feet, plus grounding the birds more firmly in place are best left for a fresh perspective, until I haven't seen it for a while. Detail images:
Monday, April 17th, 2017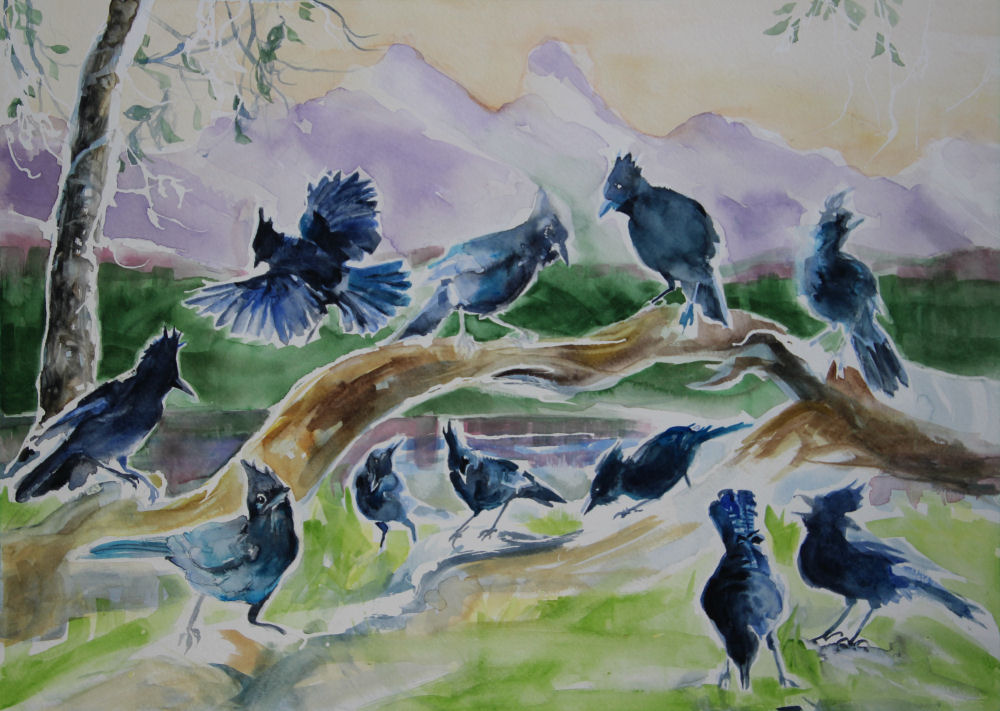 Work in progress, Stellar's Jays at Nimkish Lake, Vancouver Island BC, 18 x 24 inches watercolors on 140 lb. cold press. For years I've been visualizing a painting that portrays the Stellar's Jay in various poses, representing general character. My Dad pointed out that Stellar's Jays don't usually group this way, which is an accurate view of the broader behaviour that didn't even occur to me. Interesting! Phase 02 below and detail image – the yellow is masking medium:
Normally I don't outline anything when starting a painting, which works fine with acrylics because it's easy to change things throughout the process, but watercolors don't allow for much room for error, especially if you don't have much practice with them. Wingin' it usually works for me because I don't mind failure in exchange for experience, but mapping out the shapes and arrangement lightly in pencil really helps, and confidence is fundamental to painting well.
Wednesday, April 12th, 2017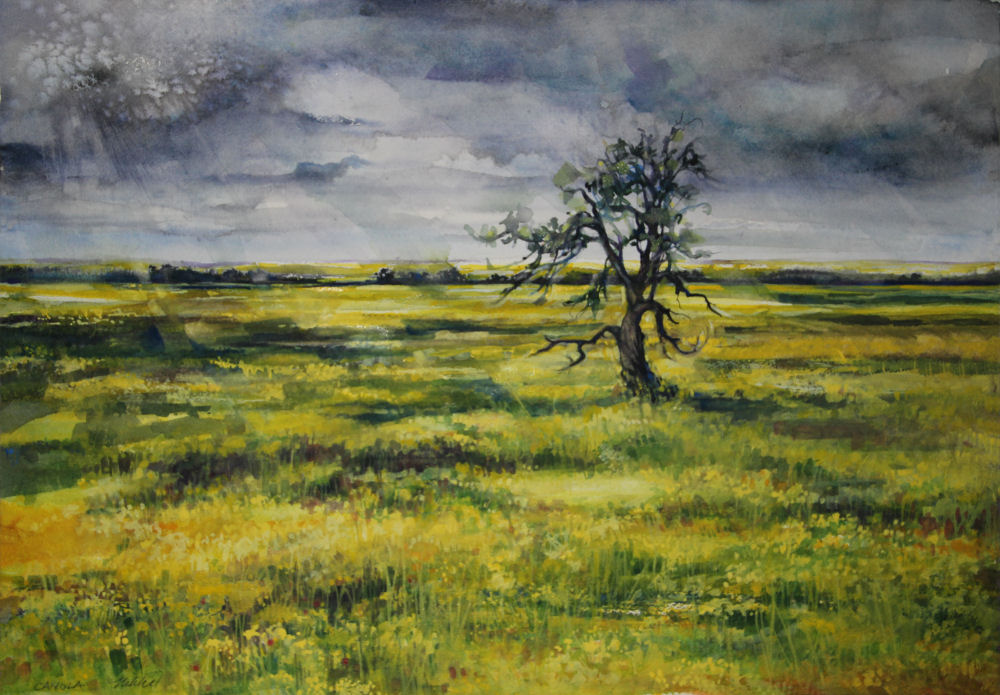 Smoky Lake Canola, Alberta, Canada – 14 x 20 inches watercolors on 140 lb. cold pressed. This is my favorite Summertime memory of Alberta… miles of Canola fields and open, moody skies. The painting started off without the tree but needed a focal point. Detail images:
Tuesday, February 28th, 2017
 Clearcut 01 details, watercolors – work in progress details
Wednesday, February 22nd, 2017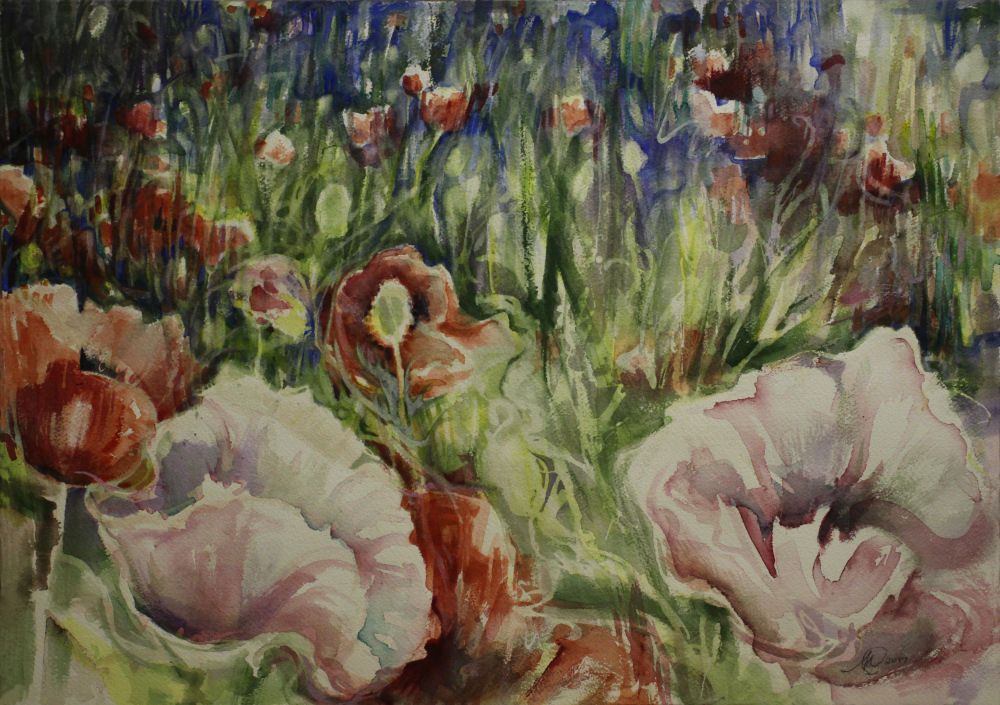 North Saanich Poppies, BC Canada – 16 x 20 inches W/C on 140 lb. cold pressed premium.
Sunday, February 19th, 2017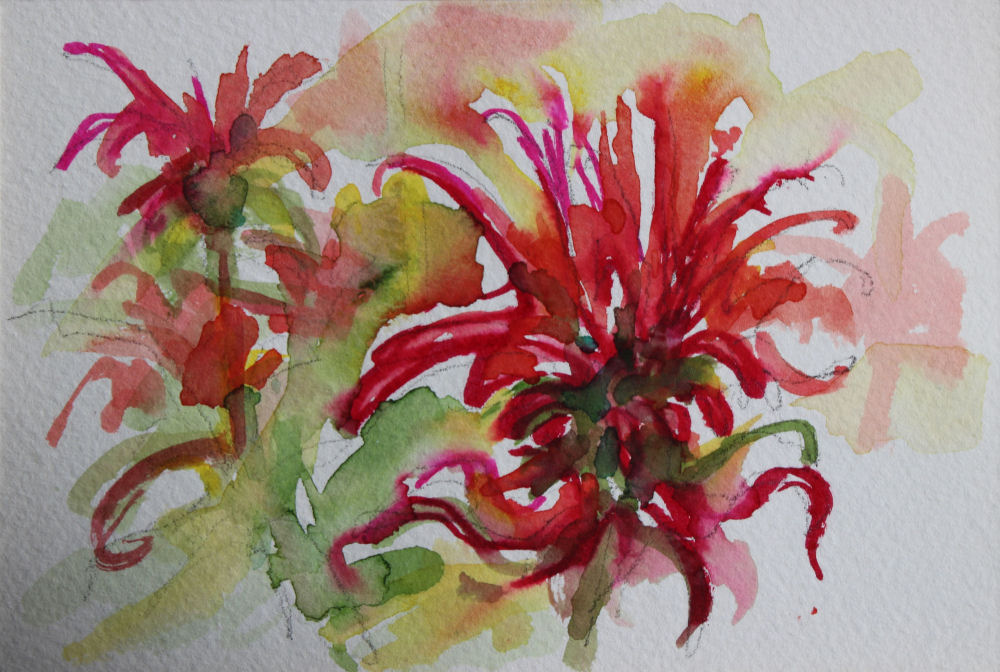 Bee Balm, Hydrangeas, and Tiger Lilies 4 x 6 inch watercolor gestures, working no longer than 30 minutes each.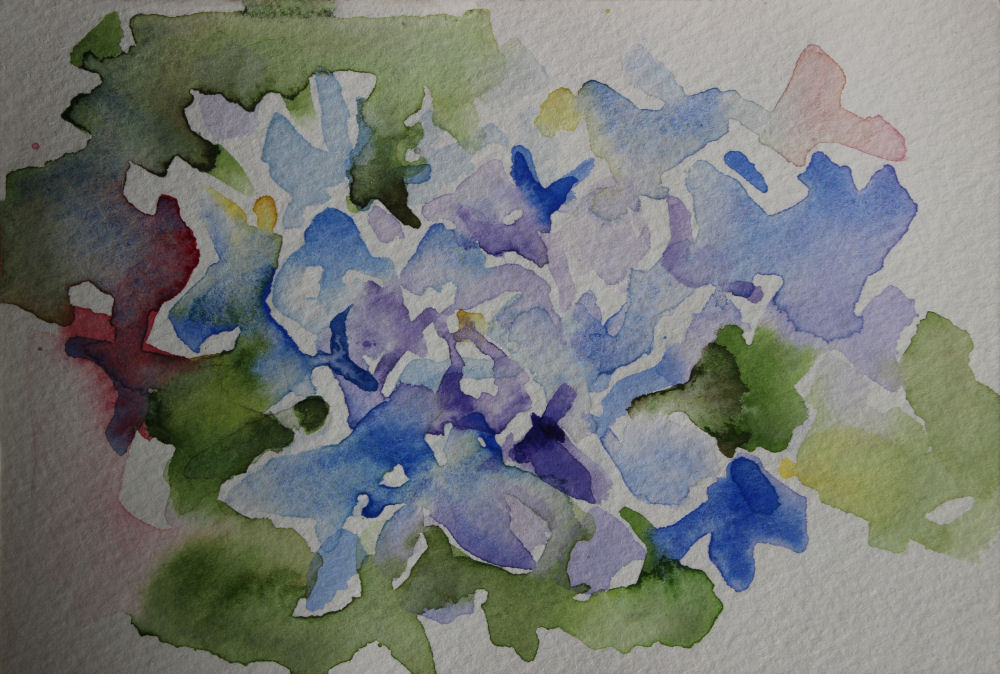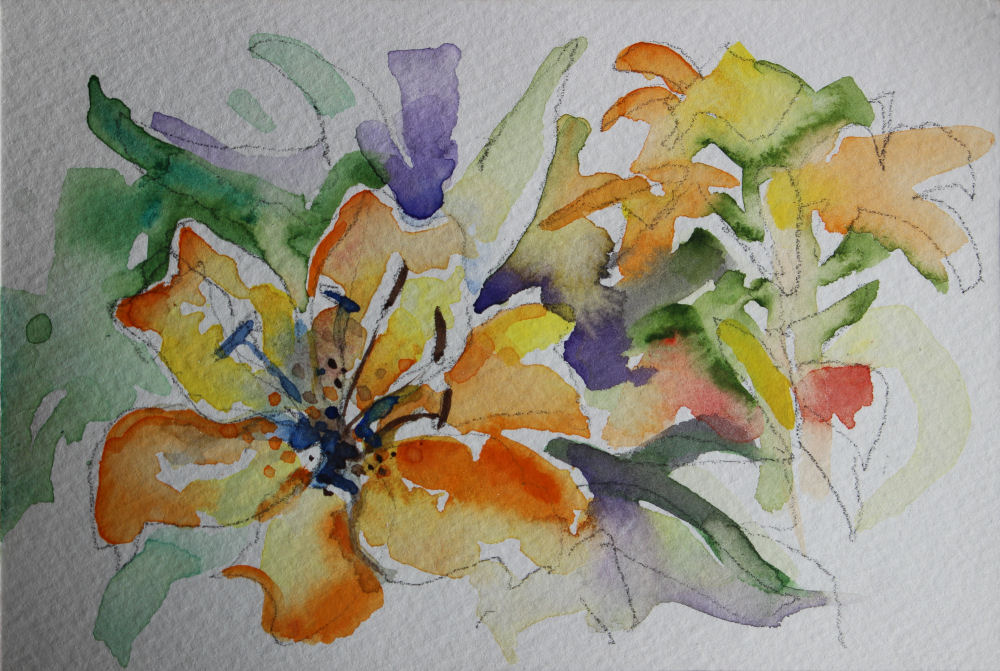 Friday, February 17th, 2017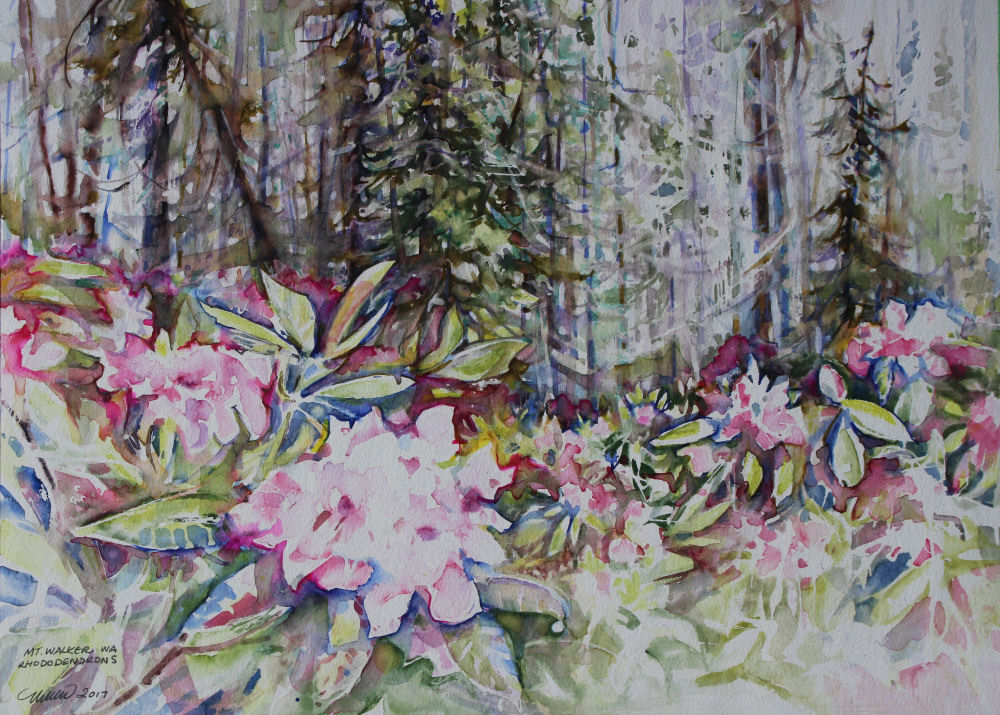 Mt. Walker, WA wild Rhododendrons
22W x 15H inches WC on 140 lb cold pressed premium. Details:
Monday, October 17th, 2016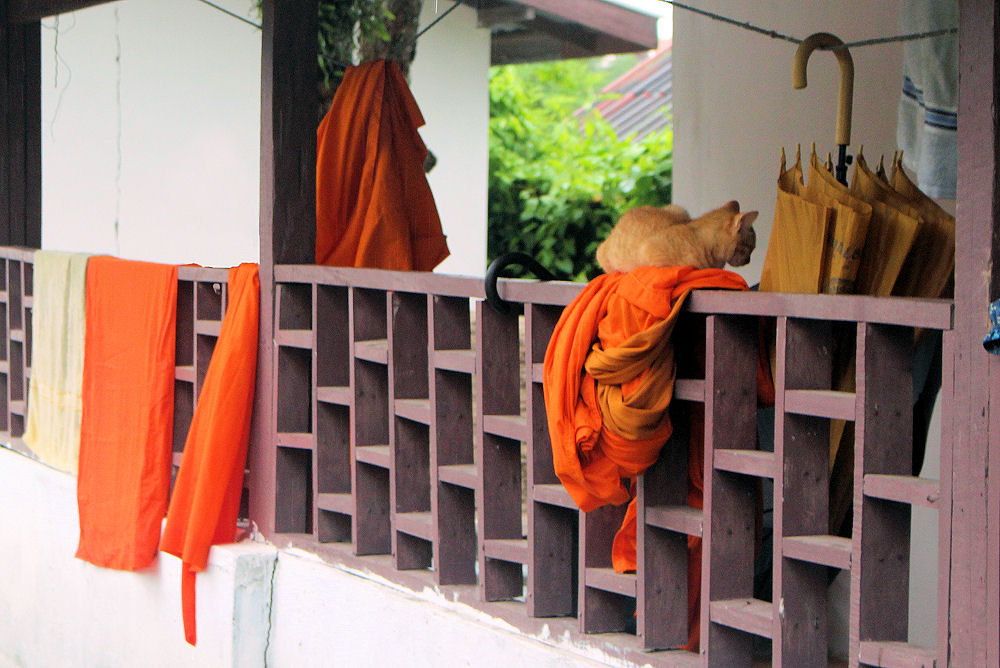 Thursday, July 7th, 2016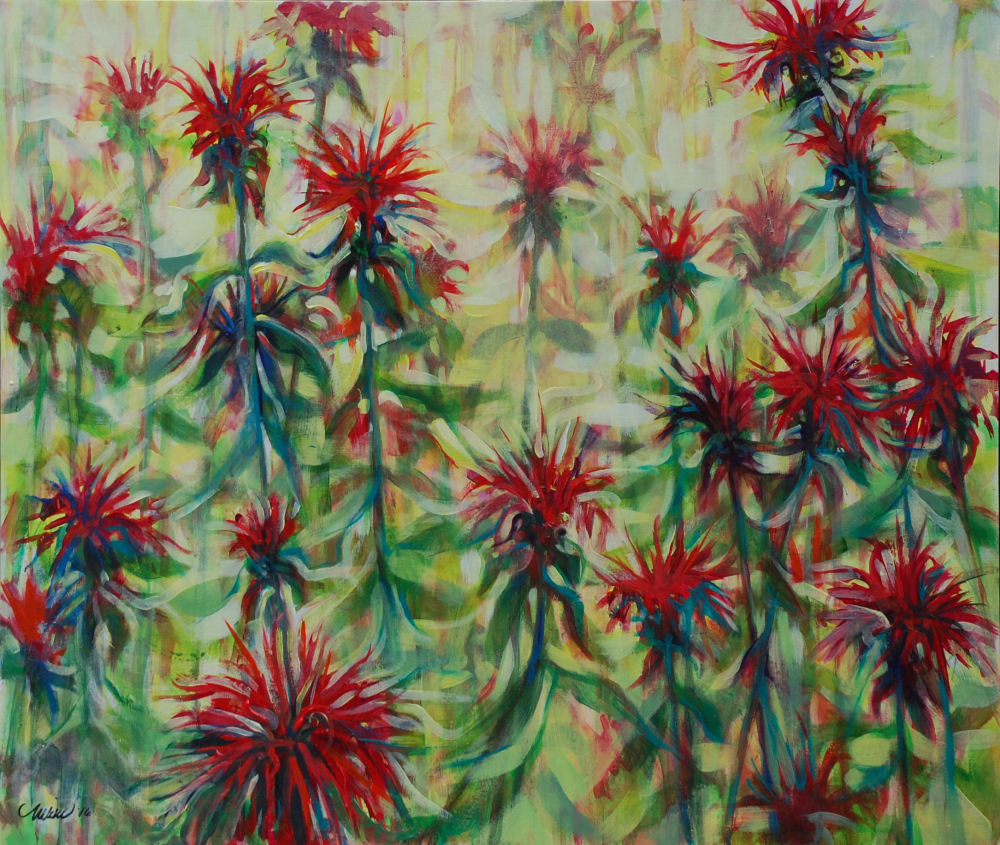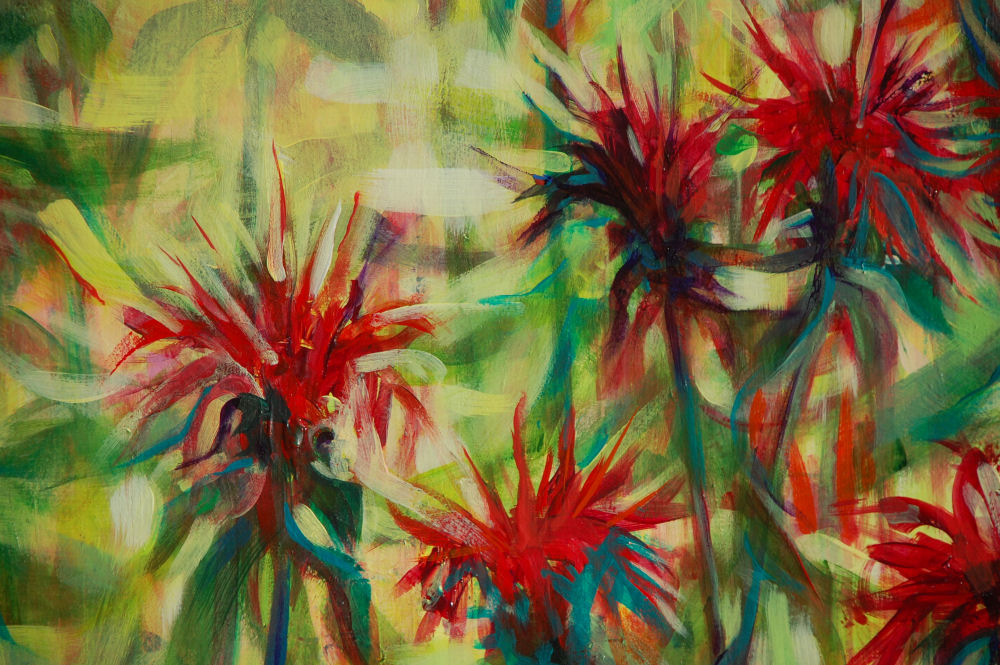 Monarda finished, 24H x 28W inches acrylic son heavy bristol board. Total size 32H x 36W inches with black suede mat, gold trim then 4 inch red suede mat and gold frame.

« Previous Entries