Abstract/Realism
« Previous Entries
Wednesday, March 15th, 2017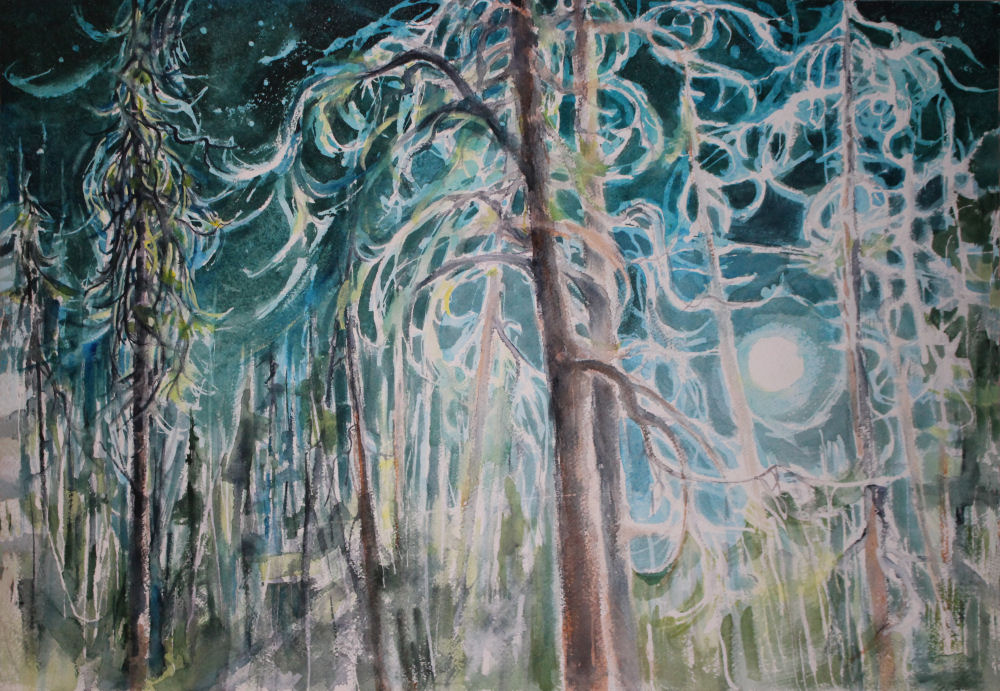 Diamond Lake Oregon – moonlight study – 14H x 20W inches watercolor on 140 lb cold pressed premium.
Tuesday, March 7th, 2017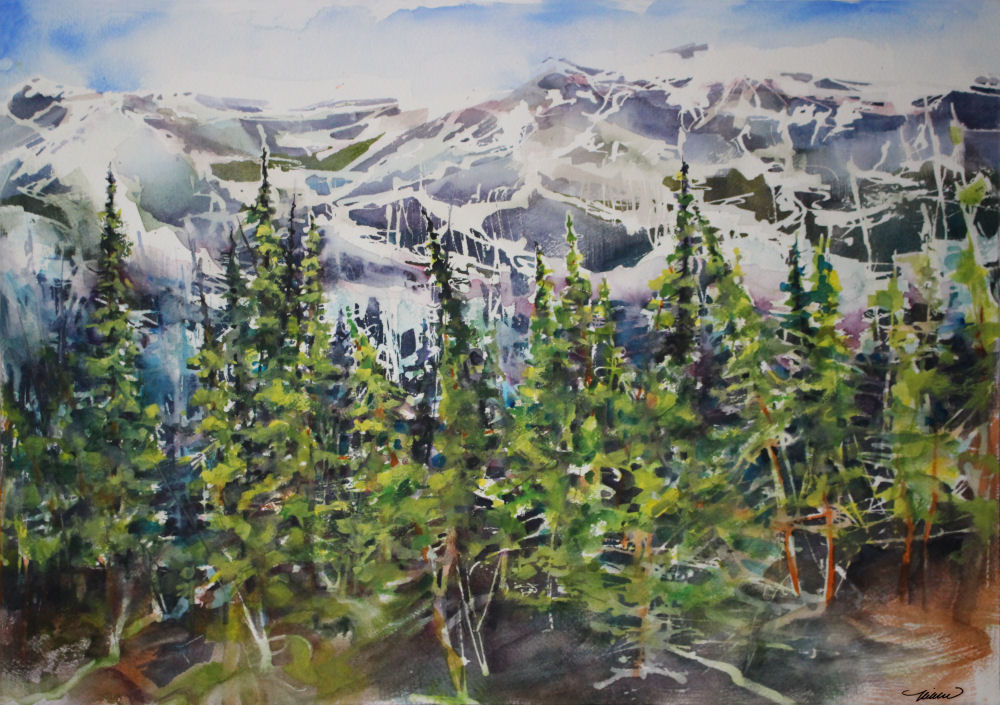 Kaniksu National Forest, Idaho – 14 x 20 inches watercolors on 140 lb cold press. Detail images:
Sunday, February 19th, 2017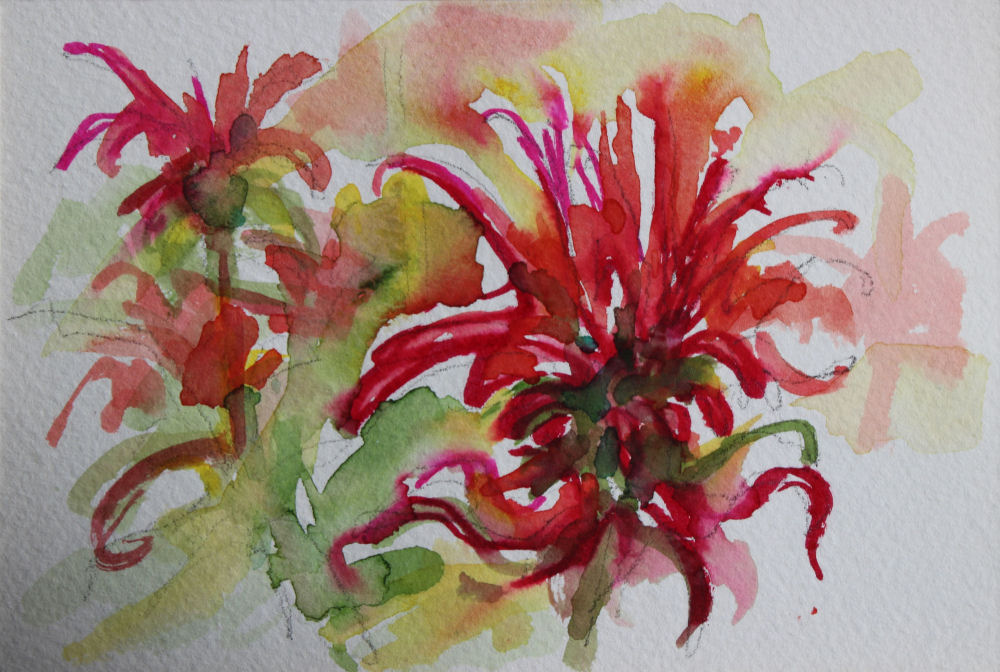 Bee Balm, Hydrangeas, and Tiger Lilies 4 x 6 inch watercolor gestures, working no longer than 30 minutes each.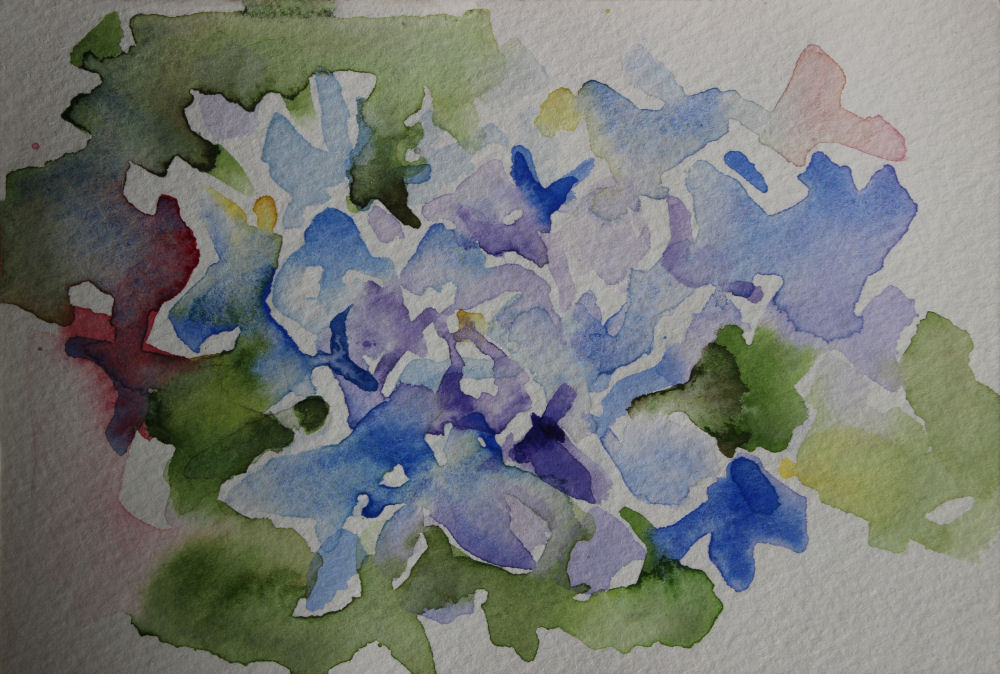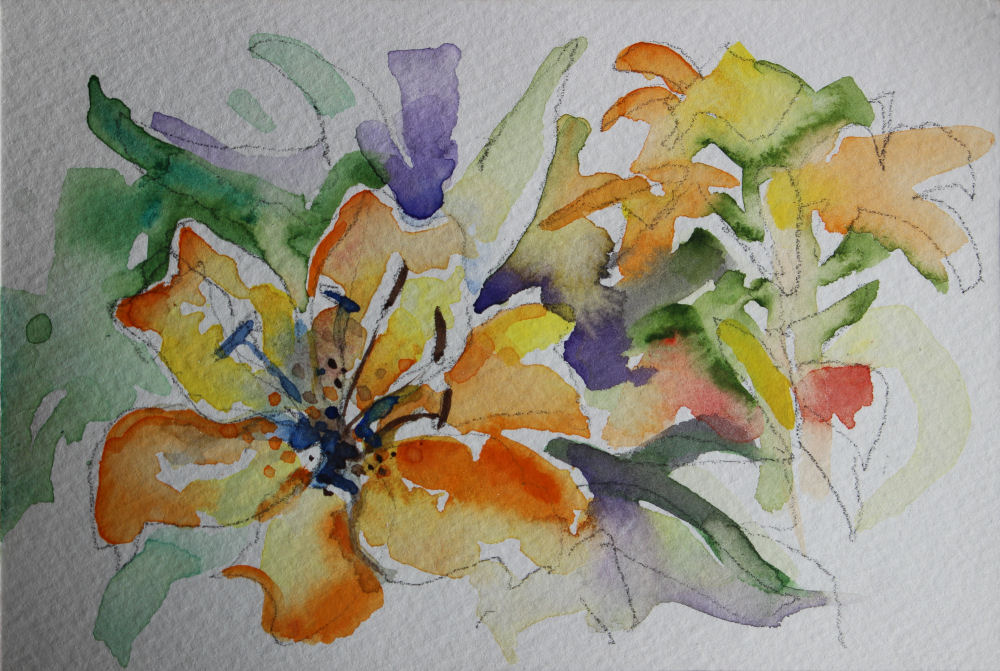 Saturday, February 11th, 2017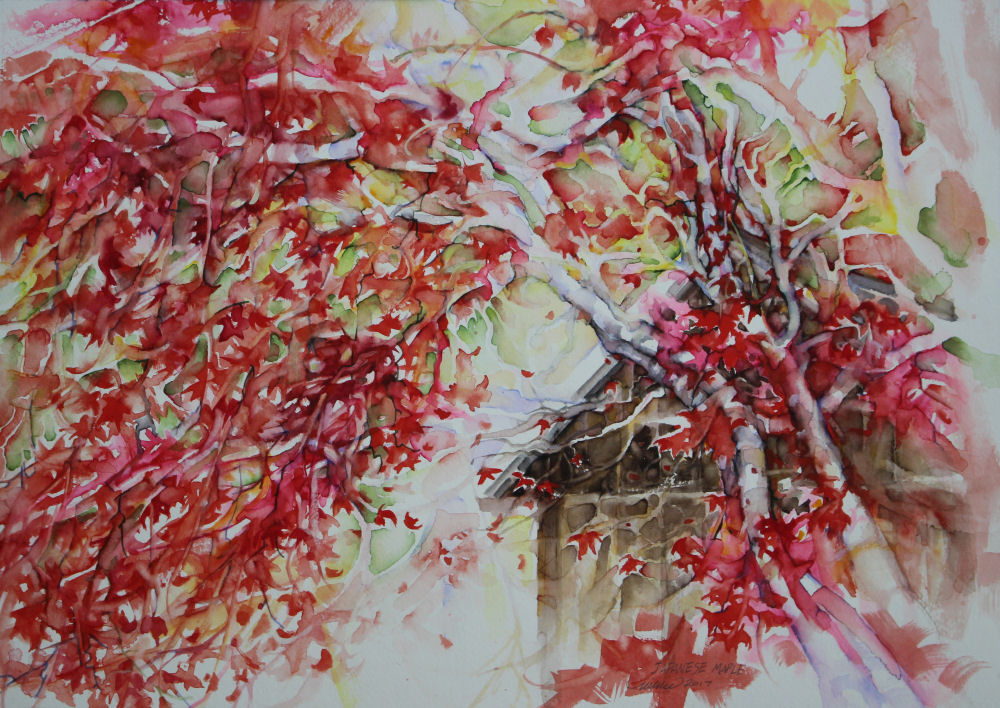 Japanese Maple, 20W x 15H inches watercolors on 140 lb. cold pressed premium. Details:
Thursday, February 11th, 2016
---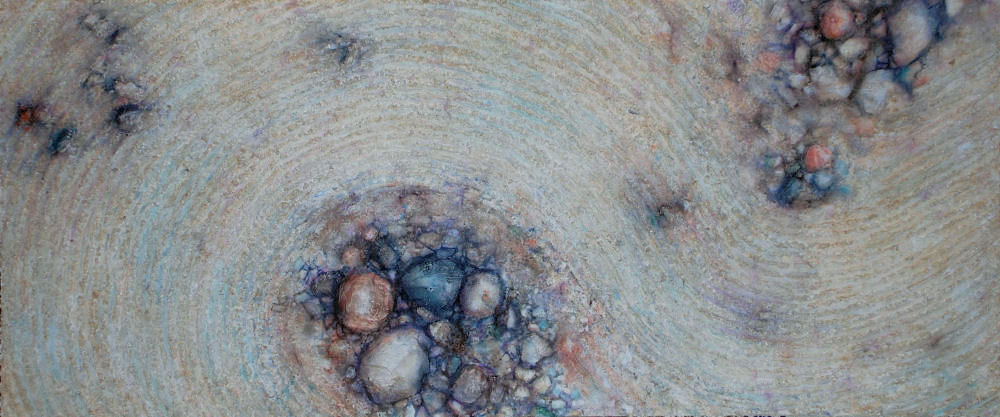 Special order, Zen Garden 02, replicated 24H x 59W x 1D inches mixed media on canvas, special order finished, sent and received. Replications are unique from the originals.
Sunday, October 18th, 2015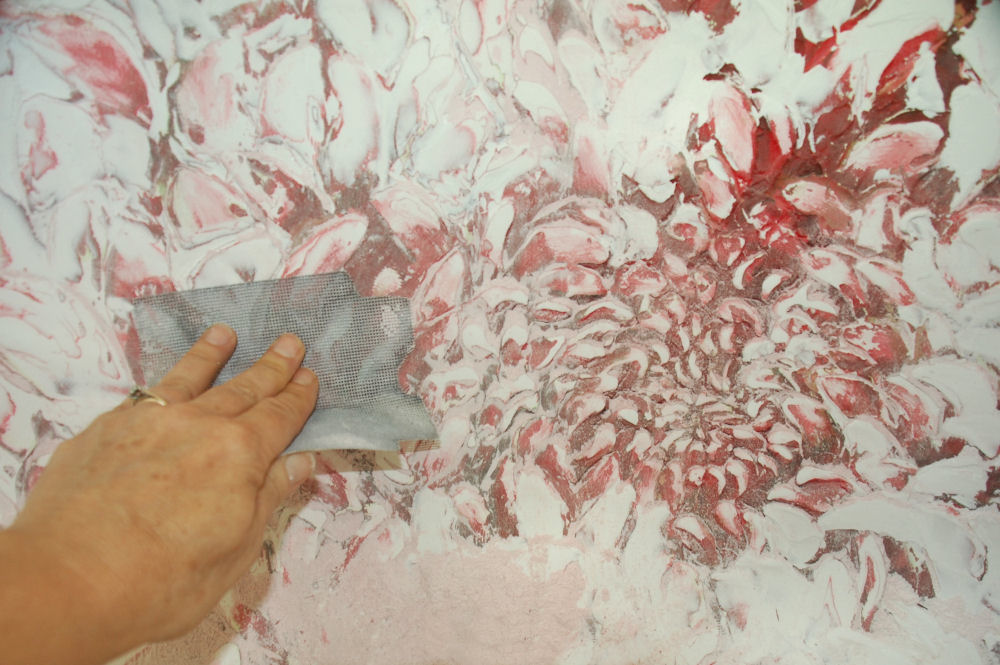 Chrysanthemums Chair front and back: plaster layering, sanding and painting in progress
Tuesday, July 30th, 2013
---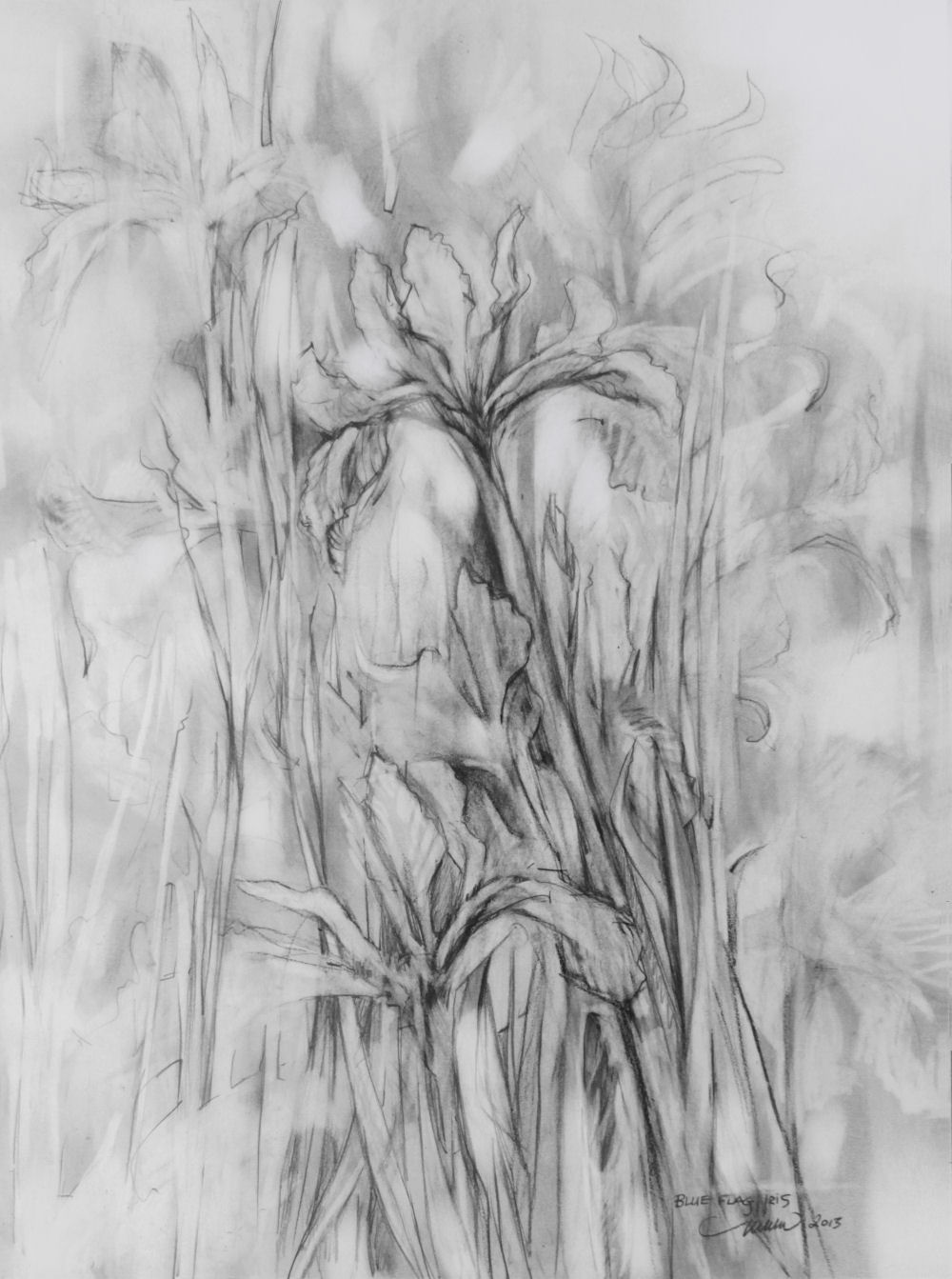 Blue Flag Iris, 24H x 18W inches graphite on paper, white mat
---
$250.00      

---
Thursday, December 6th, 2012
---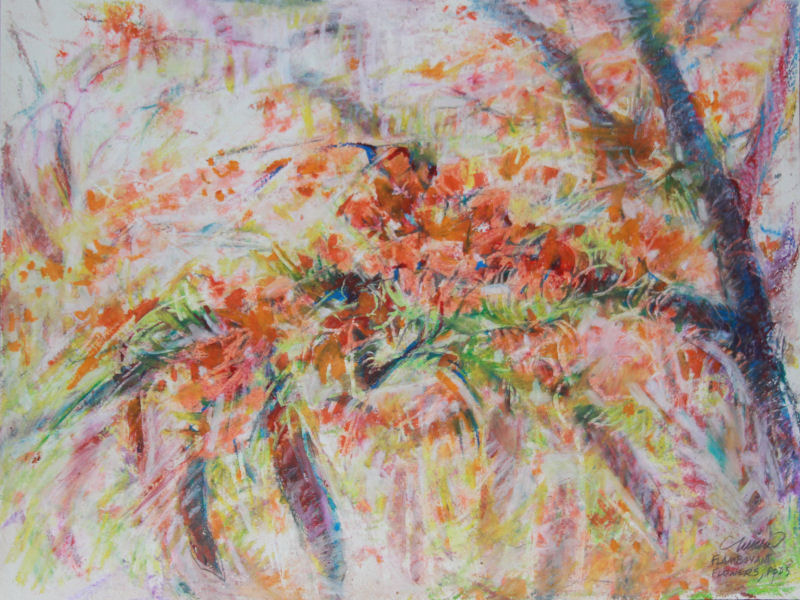 Flamboyant Tree Flowers and Seed Pods – Chapala, Mexico –  9H x 12W inches oil pastels on paper, white mat
---
$200.00          

---
Monday, November 5th, 2012
---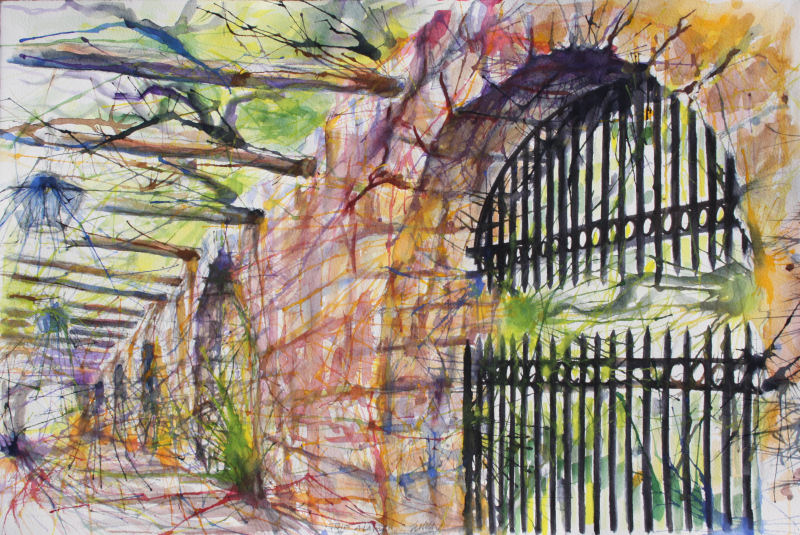 The Alamo, San Antonio, Texas, Stone walkway on the grounds, 15H x 22W inches watercolors on 80 lb premium acid free paper, white mat
---
$250.00          

---
Thursday, October 11th, 2012
---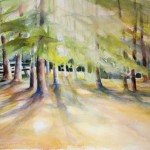 The Campsite, 24 x 30 inches watercolors on 140 lb cold pressed premium
I finally brought my watercolor paints back from my son's place in Canada, where I left them so they wouldn't freeze on the 5-day drive back west last November. Driving again, I've just returned from this year's visit, when I gave my grandson a one-of-a-kind fabric book hand-made for his first birthday, Colors for Cameron. I plan to make him something special every year.
So, with a couple of new brushes and 12 x 16″ paper block, and now with the rainy season upon us back in Oregon, I look forward to establishing a routine of painting again. Invigorated by a summer full of gardening and flowers, the stunning scenery across America this time of year, plus reviewing archives of work I haven't seen for ages, I'm all set to splash out some new watercolors. Our Portland house is a renovator's dream/nightmare!, and we're not out of the woods yet. Attempting to focus more on art than house, smaller paintings are more manageable and less of a production than my typically large canvas paintings…however, I'm curious to experiment and see how watercolors behave on primed canvas at some point!
« Previous Entries