« Iguana on a Strangler Fig |Main | Branching Out »
March 19, 2009
---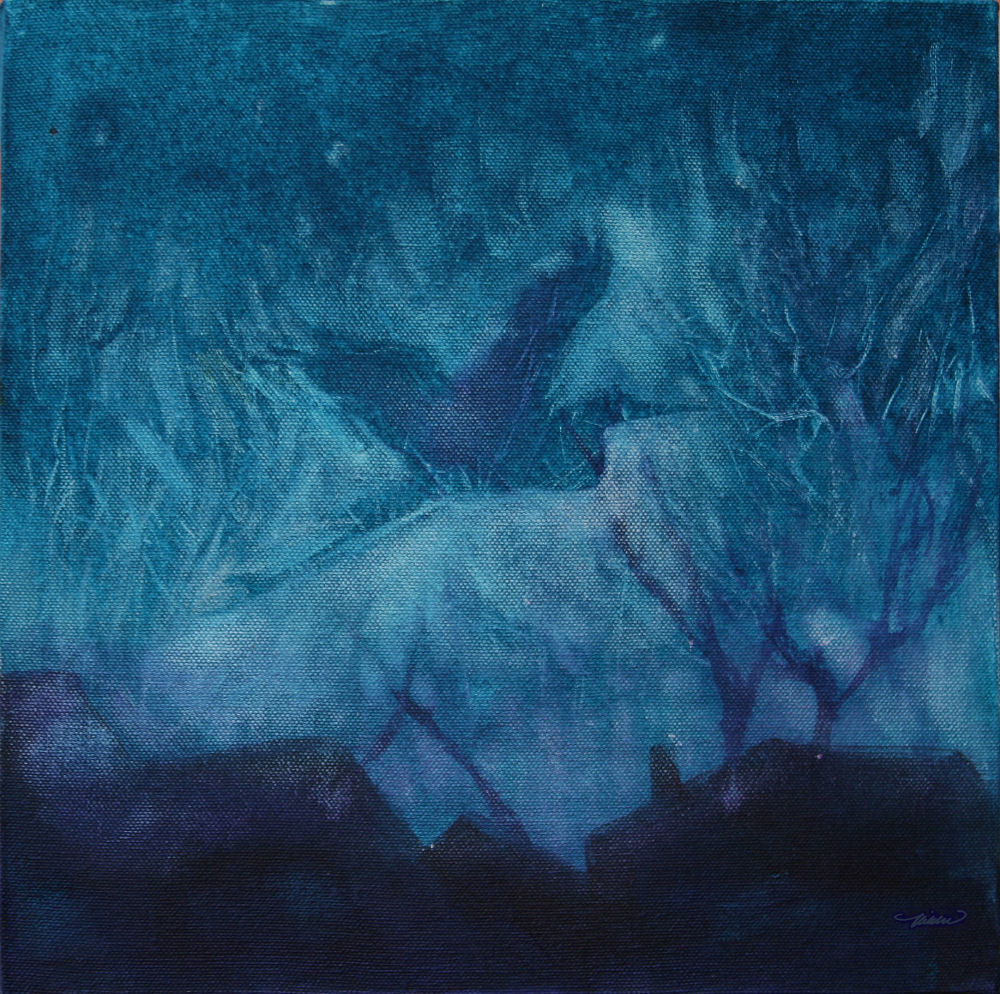 Neighborhood Heron, 11H x 11W x 3D inches acrylics on canvas started with a base coat of very watered down translucent pthalos green mixed with cerulean blue. Spraying rubbing alcohol over a damp painted water-based surface then allowing it to dry without moving it will create starry, spotty textures. Salt shaken over wet paint allowed to dry, then wiped off with a dry cloth will produce similar effects.
Alcohol loosened up the entire surface of paint, so using fingernails under a damp smooth t-shirt cloth, I rubbed off areas to shape the heron and winter trees. This represents a super argument for the wingin' it methods!
In college I took a pottery course for one semester, and the thing I remember most is the instructor saying how it's a good idea to allow some of the raw characters of the materials we work with to remain and "speak" without trying to smooth over and perfect everything. She was of course referring to clay, but over the years I've found that it applies to many other mediums also. In Heron, the branches extend into the body of the bird, connecting it to its environment. The effect also does a subtle play on the motion of its flight too.
---
$350.00           

---
Categories: acrylic painting, Art for sale, birds, Magic Square Series, series, sky, Texas, The Majesty of Trees Collection, Winter | 7 Comments »
7 Responses to "Neighborhood Heron"
Comments
You must be logged in to post a comment.