Websites As Canvas
In connection with digital photography and computers, websites are ideal for Artists. Blogs compliment the traditional portfolio, where previous and ongoing work can be documented in one place and viewed informally, potentially worldwide.
Besides promoting business and sales, it's beneficial for artists to see their work from various points of view, since Art looks quite different on a screen than if seen in person or while creating it. A daily or almost- daily blog offers the Artist a challenge to describe their work and recount the process more mindfully in order to learn more. Seeing things from a different viewpoint may show us how a certain technique was applied, and even the awareness of mistakes can make a difference in our future work. Reviewing works in progress is helpful for self-evaluation, which we continually need to do if we want to stay on top of our game and improve. For those who are lucky to receive feedback from others in the comment section, the valuable positive and negative remarks direct us to specifics that might need some attention.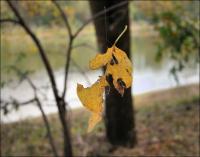 Some ideas demand an effort to be organized before they can be realized, and the website format can be used as if painting one canvas where ideas, themes and pictures merge. There are so many possibilities since you can custom-design one for your own purpose, and with so many free sample-designs and information available on the internet, the potential is exciting. Of course it helps tremendously if you have at least one patient computer geek in the family. I have three, and I'm very grateful for all the help…just thought I'd give them kudos here. I would never have sought to learn about websites, or the computer at all for that matter, if it weren't for their encouragement.
The chapters branching from nikkiartwork.com are: themajestyoftrees.com, trucolors.info, and nikkiphotography.com. All serve unique purposes: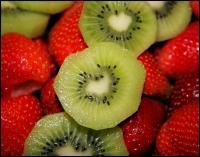 Computers are new to my repertoire of creative expression, and it's been both frustrating and fun to discover a whole new world that I never thought I'd be interested in. I've learned to never say never. Independent projects like True Colors and Heart Shapes In Nature were the perfect classroom where I first started learning the basics about digital photography and page design.
The Dancing With  Trees website
This website was developed to have a place to organize everything I've done and will ever do about the subject of Trees. This Solo Exhibition premiered June – July 2009 at the Nature Art Gallery, Museum of Natural Sciences in Raleigh, NC. The topic of trees is vast, and the website is a perfect, paper-free way to keep all the information in one place: writing, photography, illustrations, paintings, and mixed media ideas. Since galleries have limited space for display, as the show travels the website remains as a base for all who are interested to enjoy the body of work as a whole, and is also a venue to purchase all associated Artwork.
The website shares photography of trees taken at least as far back as 1993 in Costa Rica (and Canada), 2001 in eastern Australia, and since 2002 across the U.S.A., Canada, Mexico, and Singapore. The photos are compiled into categories: Oddities, Regeneration, Flowers, Textures, Leaves, and more.
Although some photos are posted on the nikkiartwork blog,  photographic series and keep the photos posted on this blog to a minimum.. It is linked to FlickR, where many short albums are posted temporarily.
Heart Shapes In Nature  is self-explanatory except for the fact that it is an ongoing form of photo-entertainment for me…and now others. I started casually taking photos of heart-shaped things a few years back with no intentions to collect. When I saw the heart-shaped cantaloupe grow in my garden, then a heart-shaped cloud form, I knew it was time to share.  There are now approximately 75 images in the series. 3 x 4 inch framed prints are available as with black frame and black or white mats @ 3 for $20.00 They look great when hung in groups of three, but even better grouped in a square of nine.
True Colors is my tribute to the landscapes and culture of southwestern Mexico. 200 out of 1000 favorite colored photos have been digitally superimposed against a black and white versions of the same image. From those 200, 20 of each; the un-doctored and manipulated versions are available as matted 11 x 14 inch quality prints.
Contact nikki_coulombe@hotmail.com