« Stellar's Jays |Main | Mt. St. Helen's Indian Paintbrush »
April 22, 2017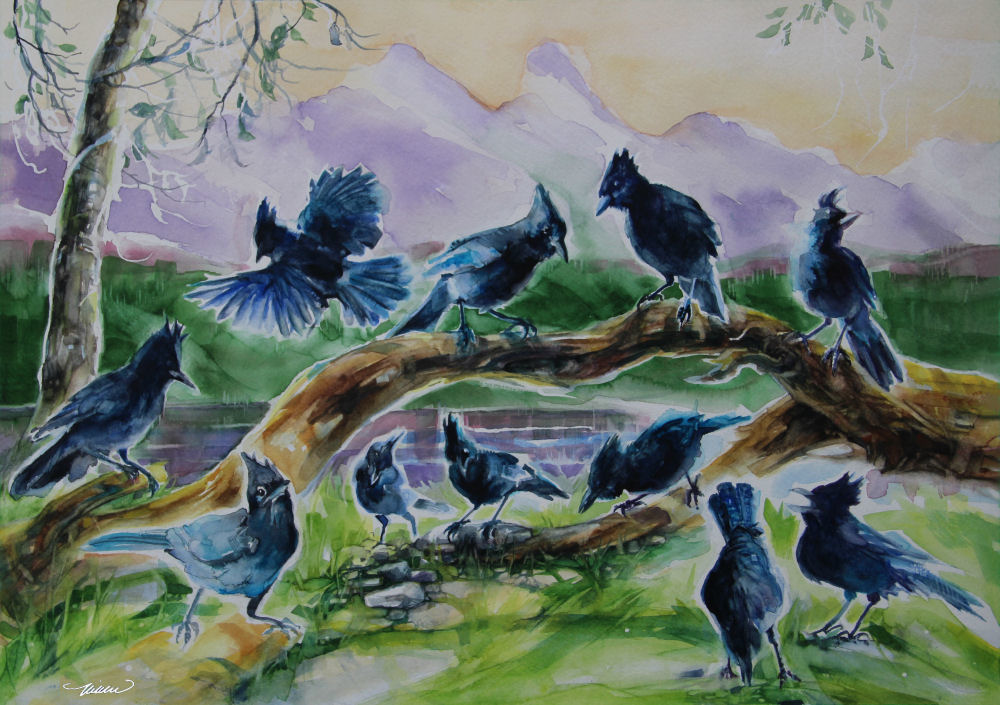 Stellar's Jays at Nimkish Lake, Vancouver Island BC, 18 x 24 inches watercolors, still in progress but setting aside for study before mucking it up too much. Perfecting the eyes, beaks and feet, plus grounding the birds more firmly in place are best left for a fresh perspective, until I haven't seen it for a while. Detail images:
Categories: B.C., birds, Canada, expressionist, expressionistic, landscapes, mountains, Seasonal, summer, trees, watercolors, work in progress | Comments Off on Stellar's Jays
Comments are closed.