« Diamond Lake – night study |Main | Stellar's Jays »
April 12, 2017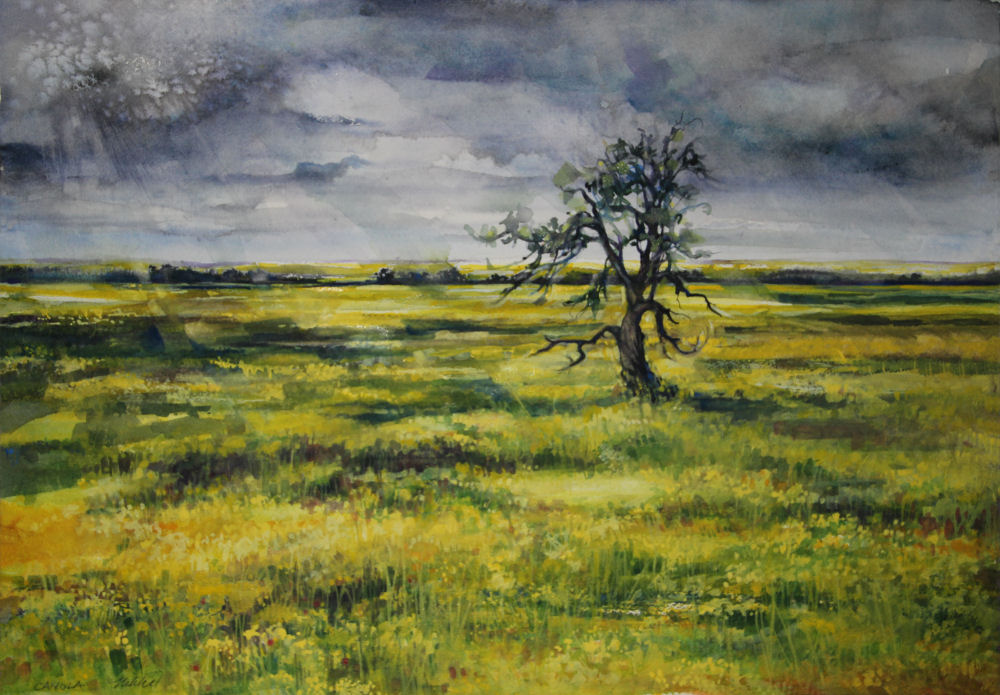 Smoky Lake Canola, Alberta, Canada – 14 x 20 inches watercolors on 140 lb. cold pressed. This is my favorite Summertime memory of Alberta… miles of Canola fields and open, moody skies. The painting started off without the tree but needed a focal point. Detail images:
Categories: Alberta, Art for sale, Canada, clouds, flowers, landscapes, Seasonal, sky, storms, summer, travel, trees, watercolors | Comments Off on Smoky Lake Canola
Comments are closed.