« Ferny Gestures |Main | Clearcut, Tillimook OR »
March 5, 2017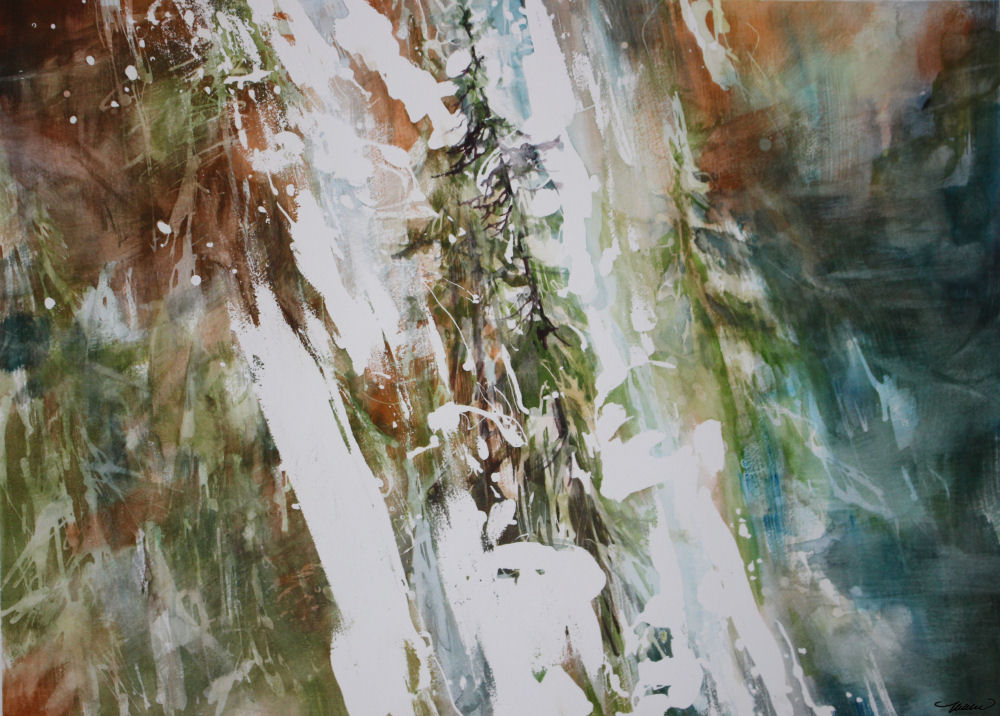 Multnomah Falls, Oregon – 18 x 24 inches watercolors on 140 lb cold press premium. This is a water study – am getting a lot of practice in every day, and am leaving this one alone after a few hours of work.
Categories: abstract/impressionist, expressionist, expressionistic, landscapes, study, trees, water, watercolors | Comments Off on Multnomah Falls, Oregon
Comments are closed.