« Damselflies |Main | Garden Toad »
August 15, 2007
---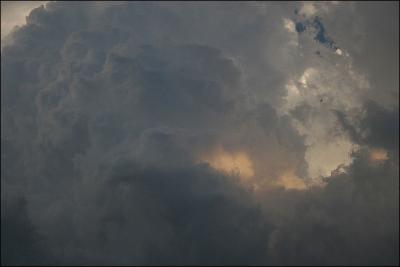 Flying is not the thrill it used to be, and not necessarily because of unpredictable weather. I would much rather drive anywhere than fly. Crossing the border into the U.S. at Calgary, had Customs Officers allowed me to keep my dangerous tube of toothpaste, it could have been more intimidating to passengers than the bleach-pen.
Categories: photography, sky, storms, travel | 1 Comment »
One Response to "So how was your Flight?"
virginia Says:
August 19th, 2007 at 11:06

Oh yeah, you are one dangerous broad!
Comments
You must be logged in to post a comment.