« New Series: Twenty-five days in Singapore |Main | Masjid Sultan »
May 26, 2010
---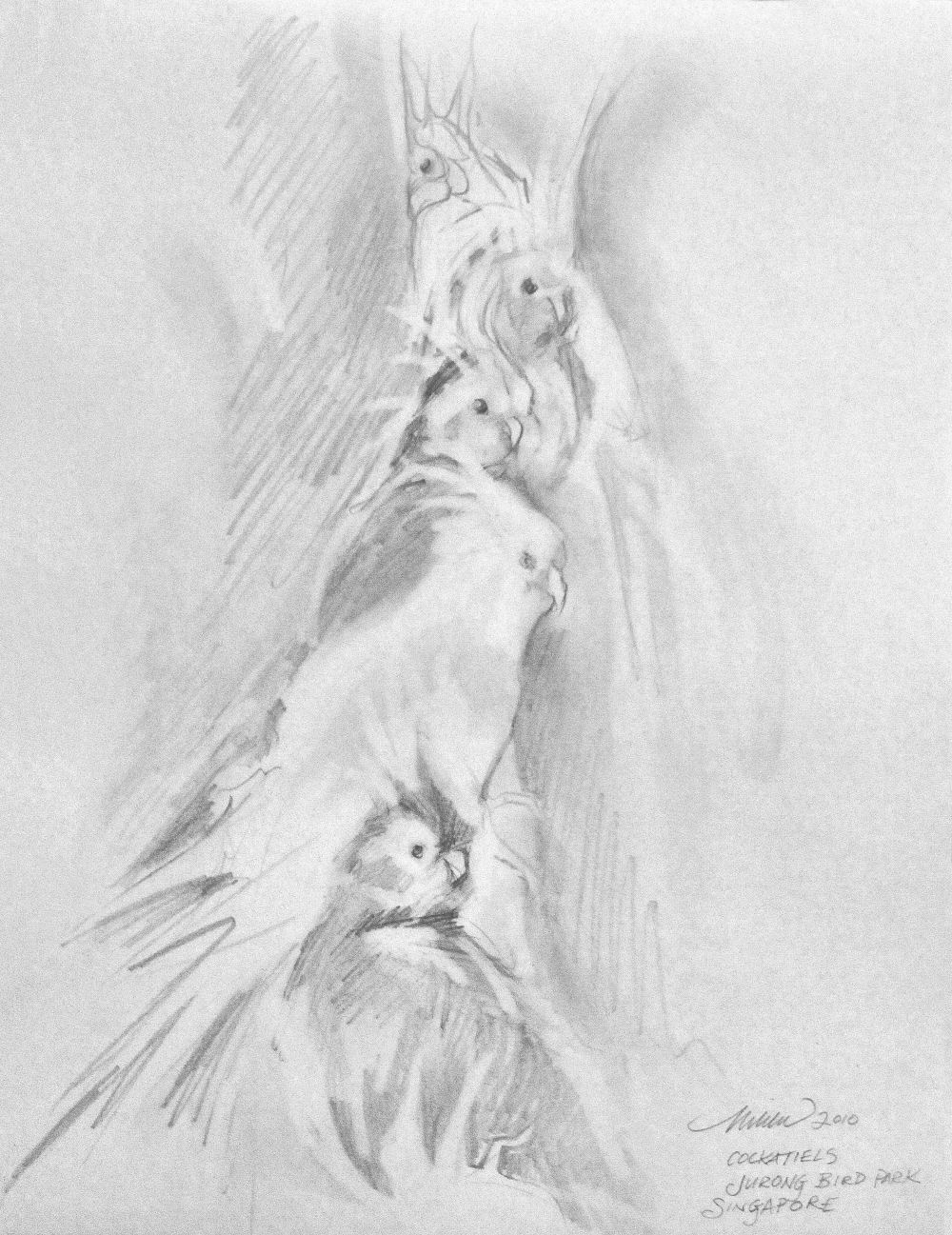 Cockatiels, Jurong Bird Park, Singapore 12H x 9W inches graphite on paper, white double mat and white 18H x 15W inches frame with crackle finish. Check out the Jurong Bird Park website.
---
$350.00          

---
Categories: 25 Days in Singapore series, Art for sale, birds, drawings, graphite, illustration, pencil, series, Singapore, travel, Twenty Five Days in Singapore series | No Comments »
Comments
You must be logged in to post a comment.