« Hypnoflakes |Main | Watercolors bookmarks »
September 6, 2017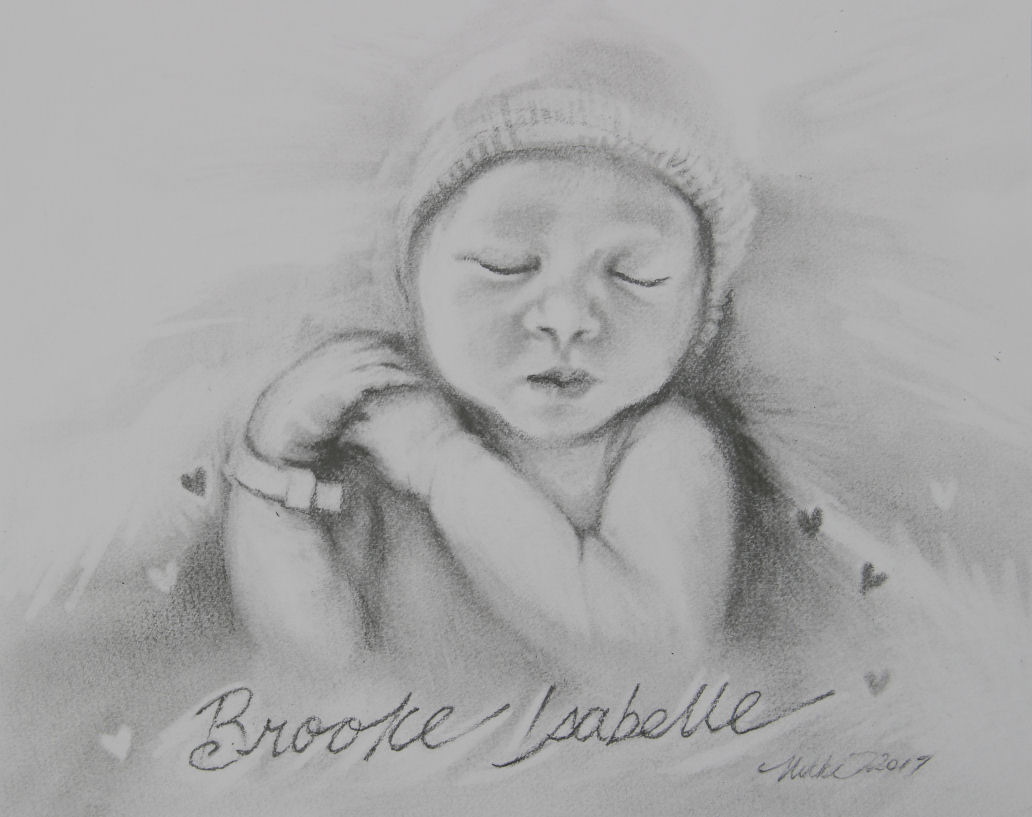 Brooke Isabelle, my neice's daughter born last week, 11 x 14 inches graphite on paper. She looks like a cherub in the photo used as reference, so I subtly impled wings in the background.
Categories: children, graphite, illustration, not for sale, pencil, Realism, Smile | Comments Off on Brooke Isabelle
Comments are closed.