Paper Places
Home is where the heart is.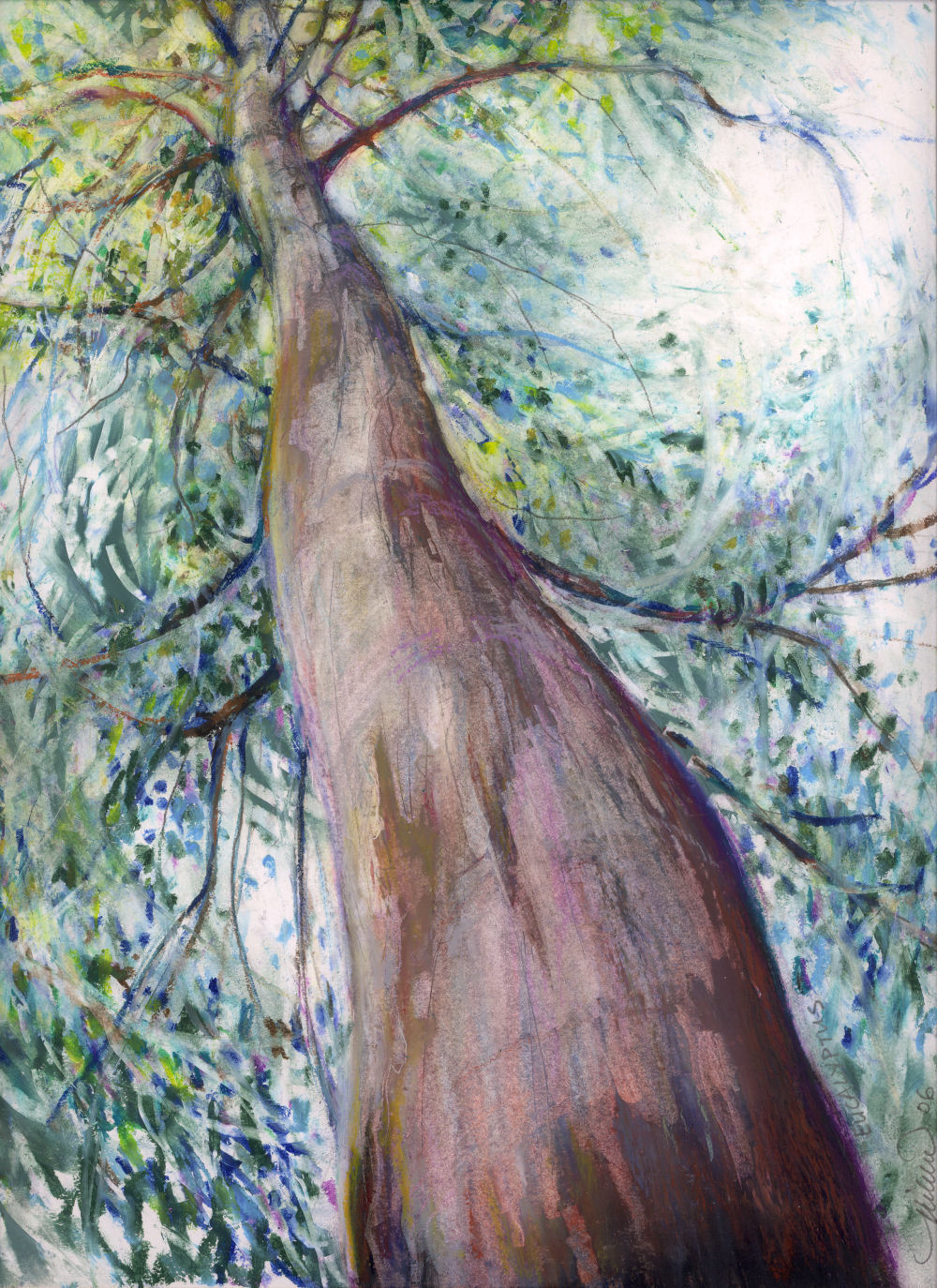 The Paper Places series portray landscapes across U.S.A., Canada, parts of Australia, Mexico, Costa Rica and Singapore. Styles are deliberately varied to impart the unique nature of different subjects and locations. All pieces in this collection are 11 x 14 inches oil pastels on paper, verticals and horizontals, framed with 3 inch wide double mats and 22 x 26 inch custom made wood frames with a white crackle finish. They can hang closely together in limited spaces and still be appreciated individually.
During 2002 we changed residence to Texas from Canada. Moving to a new country offered the opportunity to fresh-start my career in new directions. A move to Oregon in 2011 had me re-orienting once more, reestablishing home and business. Presently, with travel still so much a part of my life, the series is ongoing. At a personal level every piece in this series celebrates an appreciation for the places I've been fortunate to visit or live. Home is certainly where the heart is. The series inspired the following poem: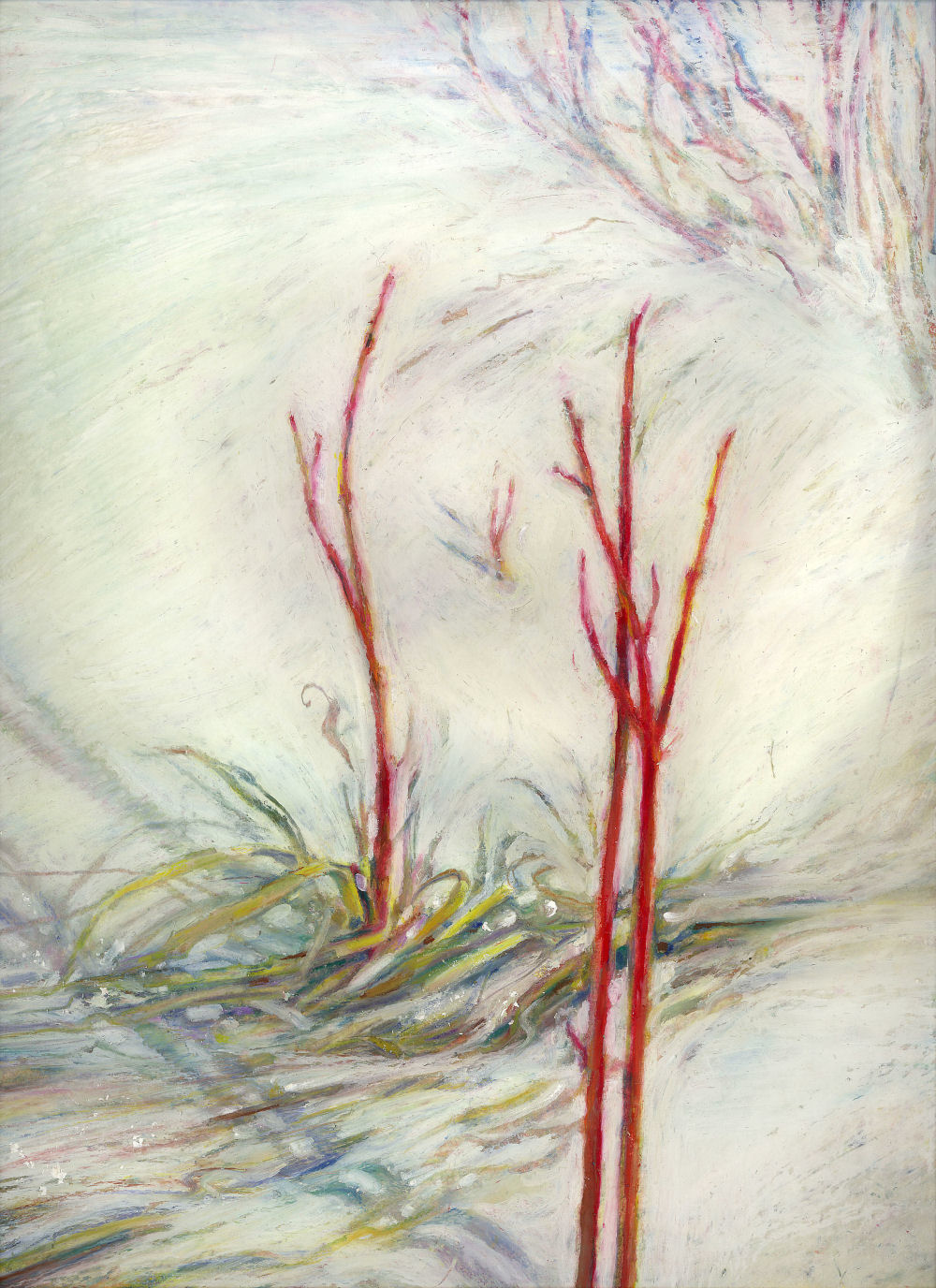 It remains
when things are gone
and people passed
and roads and paths
and places we belong
to the essence.
Using oil pastels in particular feels like sculpting, when the colors are layered then scratched away using pottery tools, fingernails, or whatever else works. Surfaces are built up, removed and rebuilt again; a process typical of all my work no matter what the medium. Pure bits of color showing through the layers emphasize textures and liveliness. Each piece undergoes fairly dramatic change from start to finish, some more than others, as with "January Thaw", shown in progress here.
---
---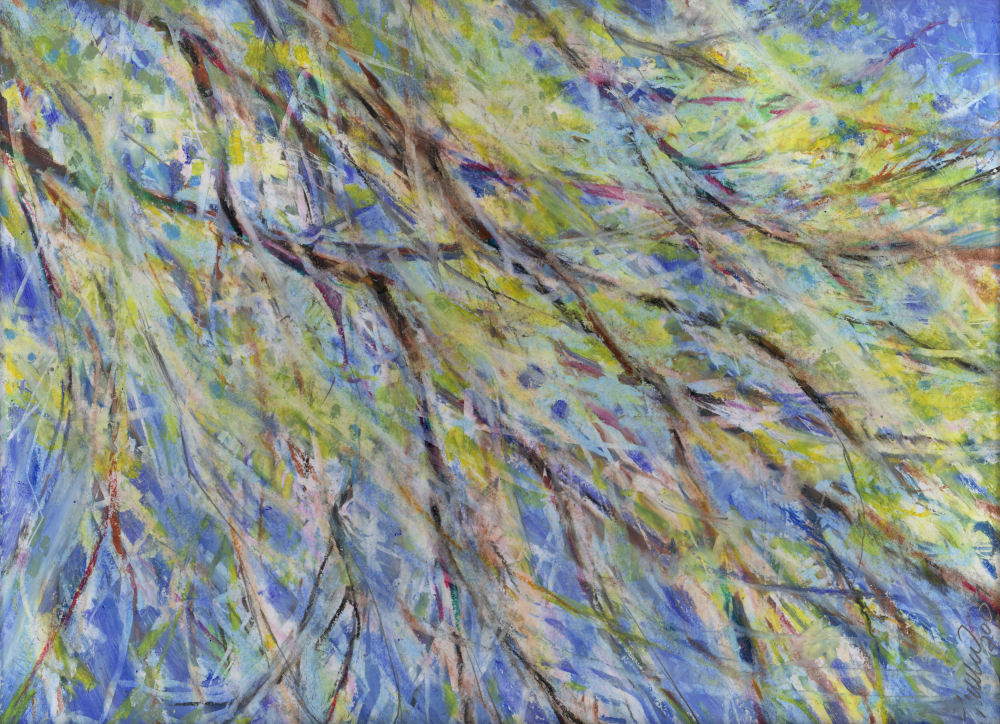 ---
---
| | | |
| --- | --- | --- |
| $350.00 | | |
| | | |
| $25.00 - Set of ten 4 x 6 inch cards with envelopes, signed | | |
| | | |
| $100.00 - 11H x 14W inch print with 16 x 20 inch white mat | | |
| | | |
Sold: Arkansas in July, Tennessee Poppies, Texas Paintbrush, Moon Over Cypress, Scurvy Peas and Weathered, Australia. All are available as signed quality prints and cards.
---