« Dancing With Trees 01 |Main | Redbuds 02 »
March 15, 2007
---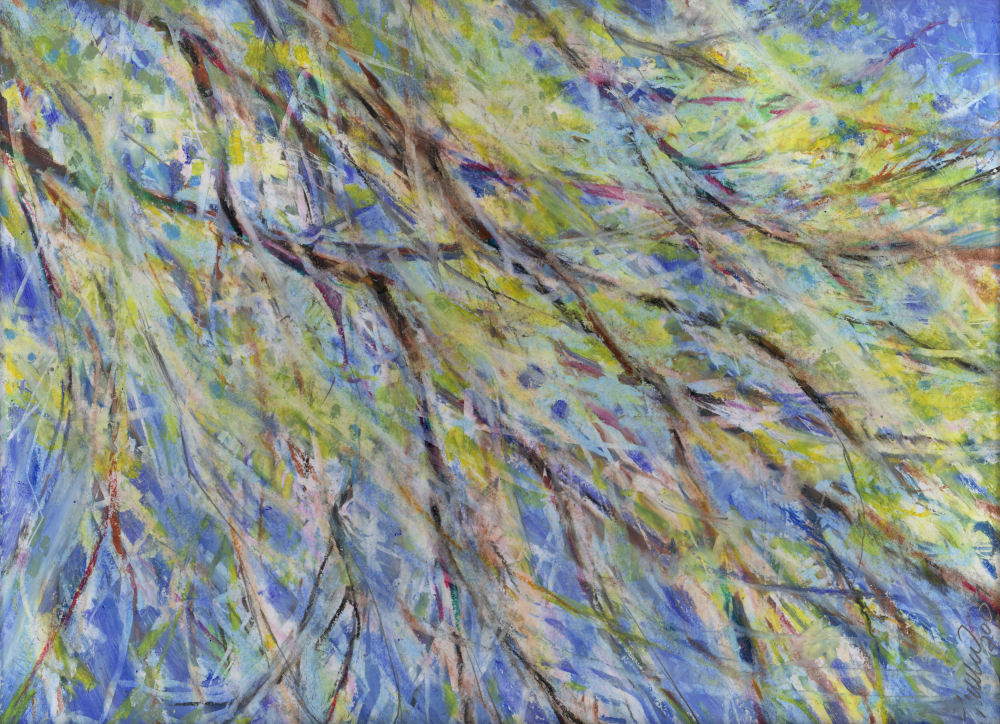 March Winds, ode to Jackson Pollock via oil pastels. All Paper Places series are 14H x 11W inches oil pastels on paper, framed with 3 inch white double mat and brass title plate, and white wood frame with crackle finish, 26H x 22W inches total size.
"… the painting has a life of its own. My mission is to bring forth this life".        Jackson Pollock
Styles are an intuitive response to place, emotional memories, subject, media, etc. When March Winds was finished it reminded me of some of Jackson Pollock's work, which I never really understood until this piece unfolded in a similar manner.
Accepted for Grand Prairie Arts Council (GPAC) Open Juried Art Show and Sale September/October, 2007. Grand Prairie Memorial Library 901 Conover Drive, Grand Prairie, Texas.
---
$350.00          

---
Categories: abstract/impressionist, Art for sale, Dancing With Trees Collection, oil pastels, Paper Places series, Seasonal, Spring, Texas, The Majesty of Trees Collection, trees | 1 Comment »
One Response to "March Winds"
Virginia Wieringa Says:
May 28th, 2007 at 11:06

You, my dear, are blog-o-rific!! This looks great!!
Comments
You must be logged in to post a comment.