The Monte Files
Friday, November 25th, 2011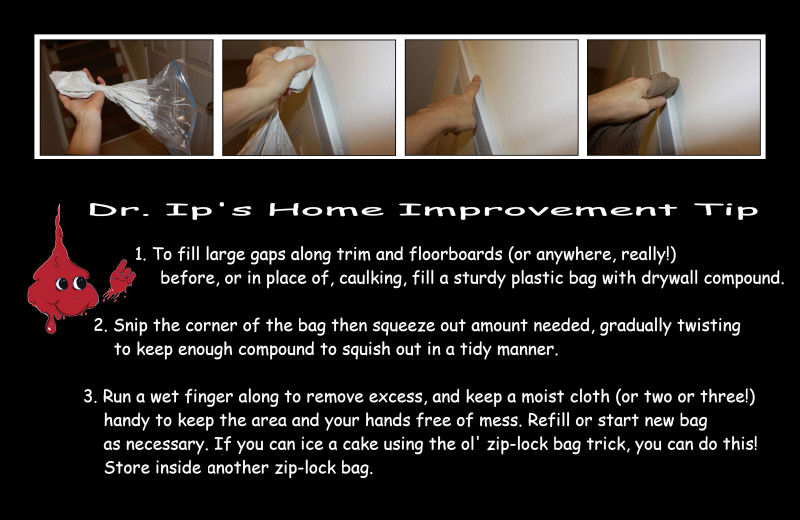 The move west, and renovating homes around that, has unfortunately thrown my career on the back burner. Hence the home improvement tip brought to you by Dr. Ip, another new character based on good ol' Monte, who has evolved since 1974 and still plays a part in my expressions today. He's getting a good work-out these days!
Wednesday, November 23rd, 2011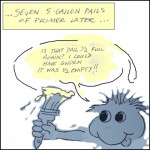 I have a whole new respect for all trades-people! All I've had time and inclination for art-wise are a few little cartoons using my laptop now and then. I'm going a little nutty with all the wall painting here in Ottawa (Canada), so am having some fun with the secrets revealed to me as I work.
Monte is optimistic….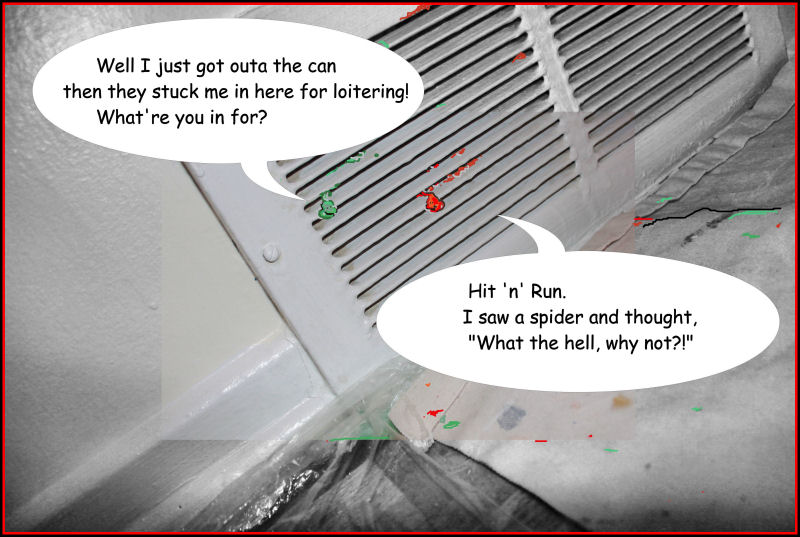 Tuesday, May 10th, 2011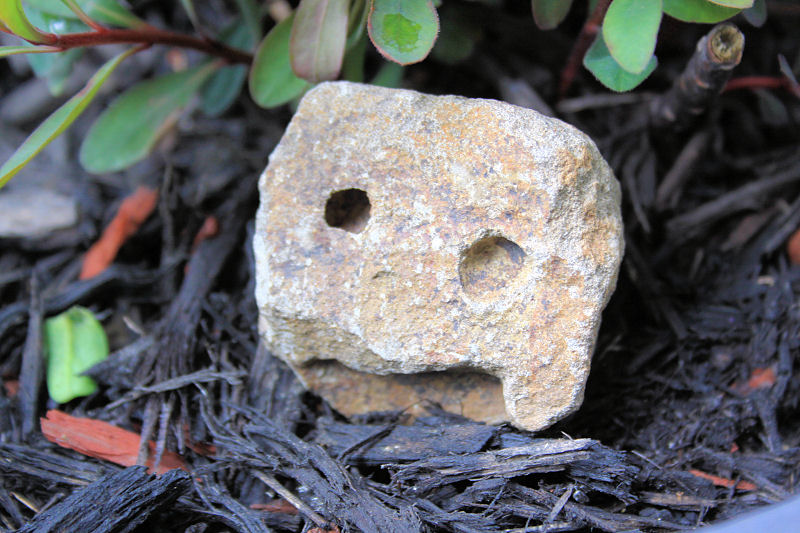 Monte rocks! Who is he?
Thursday, November 11th, 2010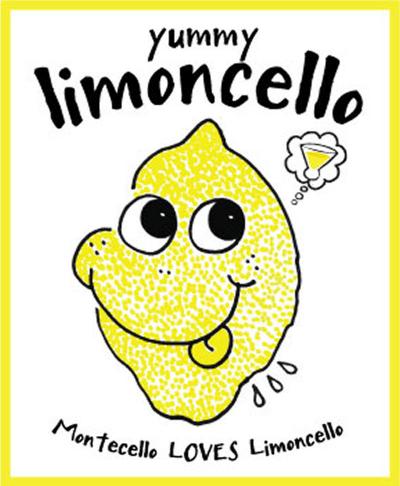 Limoncello is a new lemony soda drink that will be available in stores soon. I was approached by the entrepreneur who saw Monte Lemonlisted on Google and asked for permission to use it about a month ago. He has cleverly renamed the character "Montecello". Read more about Monte in The Monte Files.
It's as easy as cut and paste for anyone surfing the internet to exploit artwork for personal use, and the artists who create the originals would never be wise to it. As creators of art we have virtually no control over who uses images of our work, including any associated writing, once it's posted anywhere on the internet. Personally, when people ask, especially if the image is of older work or that which is otherwise not being seen, it's a pleasure to say "yes". If you are an individual who has found a picture that helps complete the concept of a blog post or furthers a good cause, then more often than not, the artist may allow it to be used free of charge, so as a professional courtesy, if you wish to use someone else's copyrighted images or written material, please write and ask permission first.  
Lending imagery does not release all rights to it; unless stated otherwise, all rights remain the property of the artist. Agreements made via email are like handshakes; they are an exchange of trust. Art needs purpose. Work that's hidden away in computer folders or between pages of a sketchbook might as well not even exist if no one sees it. Sharing images is an excellent way for artwork to get free exposure while helping someone else express themselves at the same time. Ideally we aim to sell, but it's mutually beneficial to share it, within reason of course. Researching the interested party is only wise, then if a simple picture can help them progress with their ambitions, my view is that sharing is a positive thing to do.
It's standard practice to list links to other websites without asking, and link exchange encourages traffic all around. For example, I wrote an article on one of my other websites to accompany some fantastic photos I took of the 1500 year old Angel Oak in South Carolina. A blog entitled Gardening in Virginia referred their audience to that page, so in response to that, I added their website link to mine.
When Therese Pereault of Arts Marketplace asked to use the article, "Basic Pricing Strategies: Artists and the Economy" as a handout at one of their meetings, it was an honor to contribute. As their mission they state that they are "…a non-profit program for individual artists and creative entrepreneurs providing training and tools for professional development, mentoring, networking and money management." The same article about artists and the economy also caught the attention of  L7 Art Mall, and in exchange for an Artist's listing on that site I agreed to submit six more over the course of the next year. This offer is also open to other artists by contacting Carrie on the L7 website. Bartering is another way to promote business while in turn helping another company do the same.
Like-minded individuals, companies, and organizations can help each other out, and it doesn't need to be complicated by legalities. Art educator, Stacy Sturgell at Stephens Elementary School in Denton, Texas, in cooperation with  Oxide Gallery, has created a website-blog where her students can comment on art. When it comes to education, I never say "no". Recently, a college student wrote to me asking for a high quality file of "Marie Lake" to use as the study illustration in his Art Appreciation course. I only asked that he please send me a copy of his essay when it's finished, to add to my resume. Whether or not he'll send it remains to be seen, but I'm happy to help him out anyway. It's also interesting that he asked for that particular piece, because it's not listed as art for sale, and he had to have searched the depths of the nikkiartwork blog for a while to find it. Even though my blog is more or less a journal to document thoughts and see work progress and processes from a different perspective, I like knowing a little about the people who are interested enough to take time to browse through it.
Last year a representative for an online travel magazine asked permission in advance to use photos from my FlickR album of the Sweetwater, Texas Rattlesnake Roundup. She was not positive they'd be used, but it was respectful of her to cover all the bases beforehand. Sometimes articles are written and I'm unaware of it until someone finally tells me, like the piece Salt Spring Island Fog that was published in Denton Times Magazine, but I only learned about it a year later – what a nice surprise! The Oil Pastel, "Eucalyptus Tree" is being used in a poster competition here, by a participant who designed first, then asked permission to use it. It's impressive that at least he wrote to inform me.
Then there's the fine ethical line where credit is given while still posting the copyrighted material, as this person did in using one of my photos of an oak leaf. It took some extended browsing-time to find that photograph here, so I suppose he earned the right to use it! I also appreciate that he did mention the credit. Fortunately even if an art image is not publicly credited to the creator's website, at least it is automatically embedded in the image and will inevitably send some traffic  back to the original post. 
 It takes extra effort and time to write for permission, so many people just don't do it. It's a little scary knowing how little control we have of the work we post. On one hand, we need to advertise and open the doors of opportunity, but by doing so we are vulnerable to all the unknowns. If I were to give in to that helpless, greedy sort of feeling that overcomes me once in a while when I discover someone is using "my" pictures without respectfully asking, it would stop me in my tracks and I would shut down the websites completely. My goals are all about creativity and productivity, so how productive is that?  There are ways maintain or regain a sense of empowerment. For example, rather than sit and stew behind the scenes, since this doctor did not offer any credits for using Coconut Palm  on her blog, I posted a comment there to let her know that I knew she was using it. It's surprising that a doctor – a professional herself – was not more conscientious, but in the grand scheme of things it's all fine, because her blog was built around good intentions.
Honesty…it still exists, but sometimes we have to look beyond appearances in order to see it. If artists are willing to consider "freebies", the benefits received may be subtle, but echo through the generally friendly way business is handled, and even the way the art is created in the first place. The most reliable source for trust is in myself; in the potential for plenty more of, and better work to come in the future. I'm not going to waste precious energy worrying about people stealing my art online. In fact, writing this has been very cathartic. Past work is done, and as long as I'm alive, there's a lot more where it came from.