pen sketch
Thursday, February 25th, 2010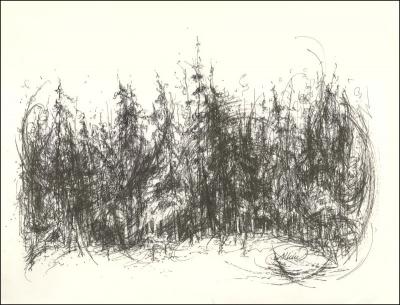 Marie Lake campsite, Alberta, 8 x 10 inches pen on paper
I'm trying to get a painting started that's all planned in my mind's eye, but have been finishing written articles and upgrading/updating the websites, so these little pen sketches are all I can manage lately; maybe a series is borne?
Friday, February 5th, 2010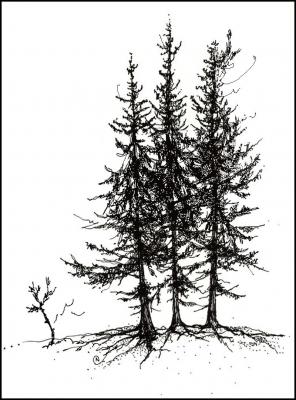 …there are too many other things to do, but I wandered off anyway, missing the Alberta Spruce, so brought some back to Texas with a few ink-pen and digital pen scribbles.
Most websites require that you register before leaving comments, but I was hoping not to have to resort to those kind of restrictions. Are the days of trust completely gone? I sure hope not in our daily life, but on the internet it's only wise to be careful. I deleted 348 spam comments the other day, so if you wish to leave comments you must now fill out your name and email.  Thanks!