mosaic
Monday, April 12th, 2010
---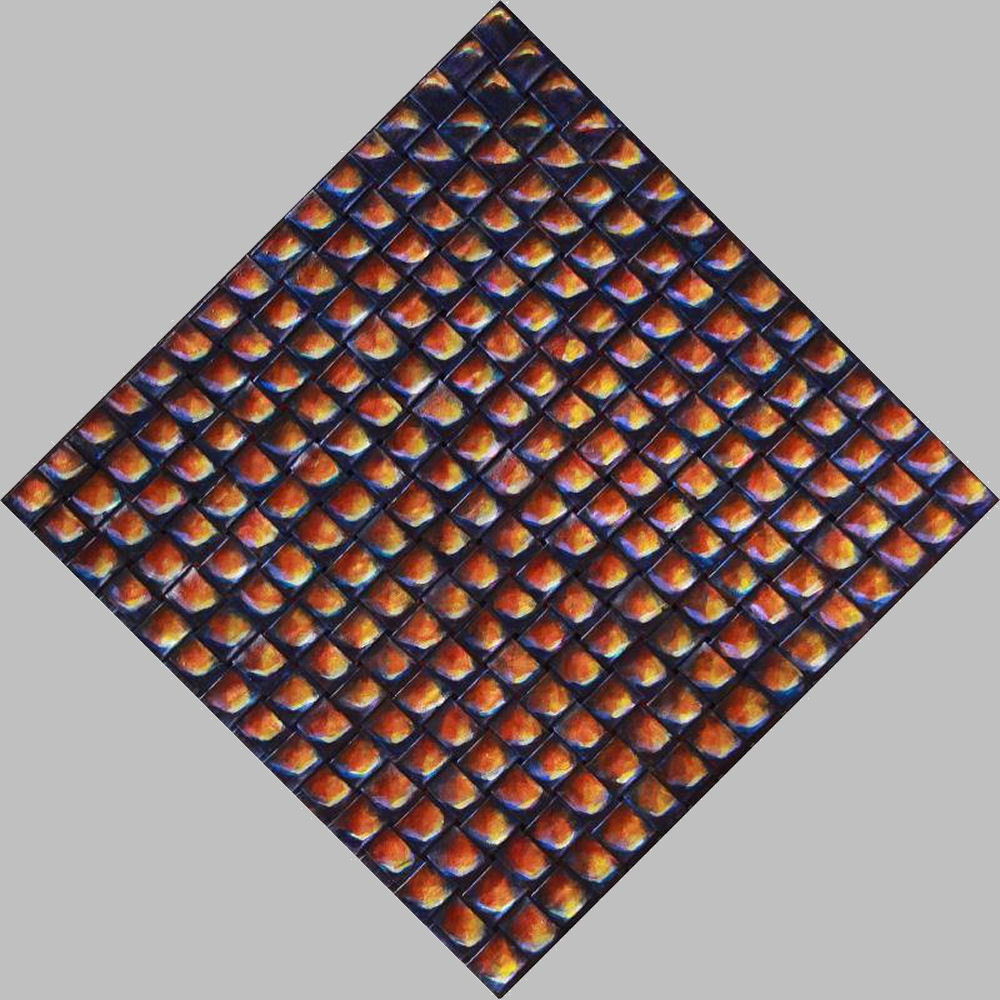 2D Pine Cone, diagonal 28 x 28 x 1 inches, acrylics on woven canvas strips, wrapped sides painted, signed on the back so as not to intrude on the design.
---
$350.00          

---
Wednesday, January 25th, 2006
---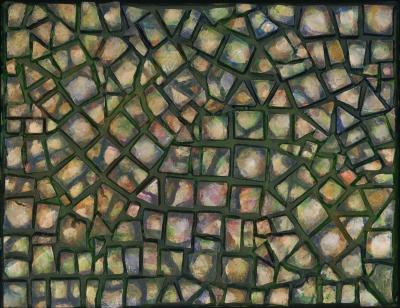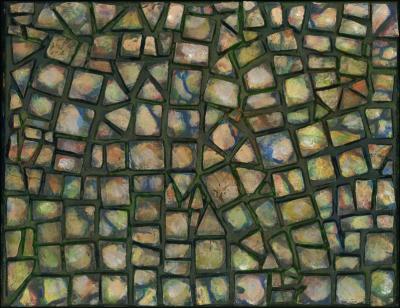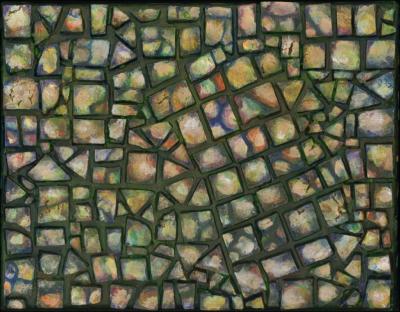 Pebbles Mosaics – Part of the Zen Garden series. Set of four 8 x 10 x 1 inch mixed media on canvas, wrapped edges painted. Hand-made tiles, acrylics, varnished, and sides painted to look like more mosaic around the edges. The tiles are made of a trade-secret recipe, rolled out, cut and air-dried, then have many applications of acrylic paint and varnish.
Each piece in the set is different and can be placed in any order to create a pattern or pathway of "pebbles". Very versatile, the four 8 x 10 inch mosaics are wired to be arranged on the wall in a number of ways, and changed for variety in decor or wall sizes: vertically, horizontally, in a square configuration or linear sideways or lengthwise.
---
$550.00 set of four frames unnecessary            

---