fruit
Thursday, May 26th, 2011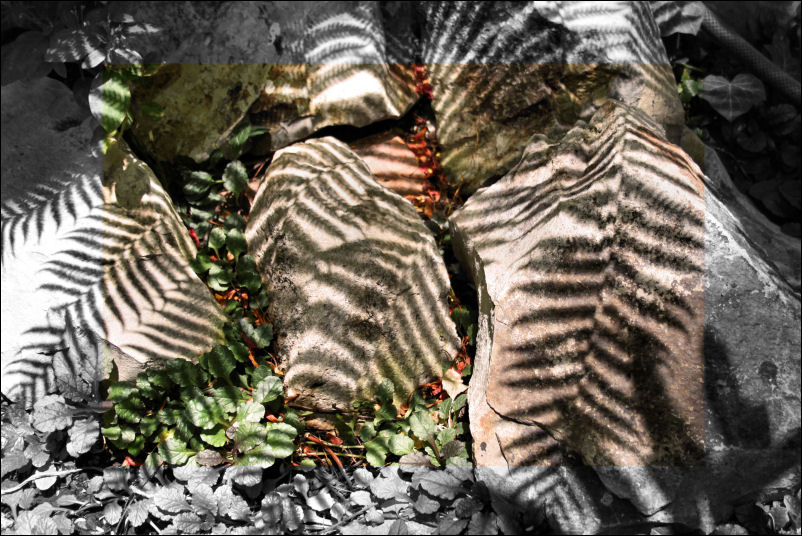 Tree fern shadows cast across garden rocks in Chapala, Mexico
"Your true colors are beautiful" – Cindy Lauper
I've been in Mexico for the past two weeks, so I'll be contributing more images to the True Colors website (www.trucolors.info), created in 2007 as tribute to the colorful landscapes and cultures here. Developed separately from the other chapters of nikkiartwork.com, True Colors is considered as one complete and independent project. I've posted a few more of the recent pieces in this series on nikkiphotography.com
Wednesday, June 2nd, 2010
Dragonfruit, 9 x 12 inches watercolor pencils, graphite on paper
I've discovered a strange and wonderful new fruit here: Pitaya, commonly called Dragonfruit, is cultivated in Vietnam, but apparently is native to Mexico and South America. Possibly then, it's imported to the U.S. and hopefully is sold in Texas. I've seen it in the markets here but thought it was some sort of artichoke. Rarely do you find a fruit that is so large and fleshy where you don't have to deal with removal of seeds or pits or cores to get to the yummy part. This one's all yum, about 6″ long, and tastes much like a kiwi, but more sweet than tangy.
Sunday, July 23rd, 2006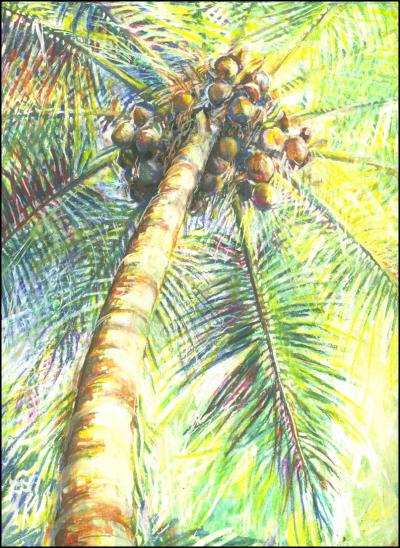 14 x 11 Oil Pastels on paper ~ total framed size 26 x 22 ~ Available
Friday, March 10th, 2006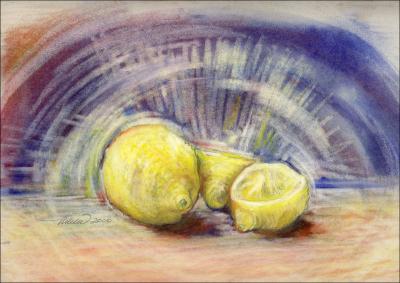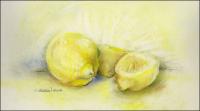 Above: 2nd version, left: 1st version 
 When Life Gives You Lemons, Draw Them  11 x 14 inches Dry Pastel on charcoal paper
The first version of the 'Lemons' still life was acceptable yesterday, but I felt the drawing did not have quite enough "zest", so I took the drawing a little further. Even if it risks ruining the work you've already established, if you know intuitively that the piece needs more then you need to go there; the extra effort almost always pays off.
Tuesday, August 9th, 2005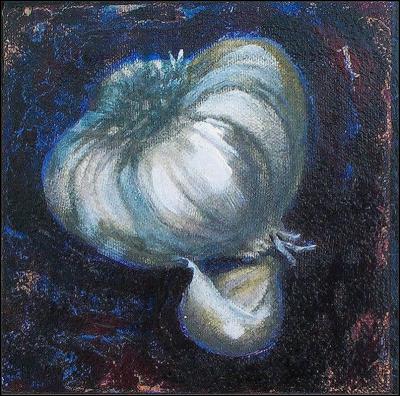 You Go, Garlic and Magic Apple  – 6 x 6 x 1 Acrylics on wrappedcanvas
This pair of paintings were given to one of my neices, Camille. I told her she can make one wish per day on the Magic Apple painting.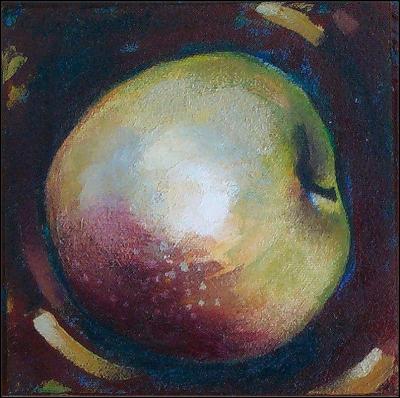 Saturday, August 6th, 2005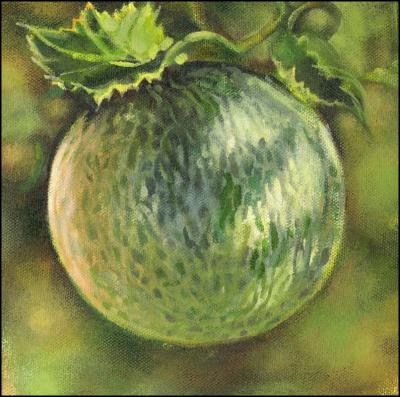 Full Moon, 12 x 12 inches Acrylics on canvas  –   a cantaloupe growing in our garden.