expressionistic
« Previous Entries
Thursday, February 1st, 2018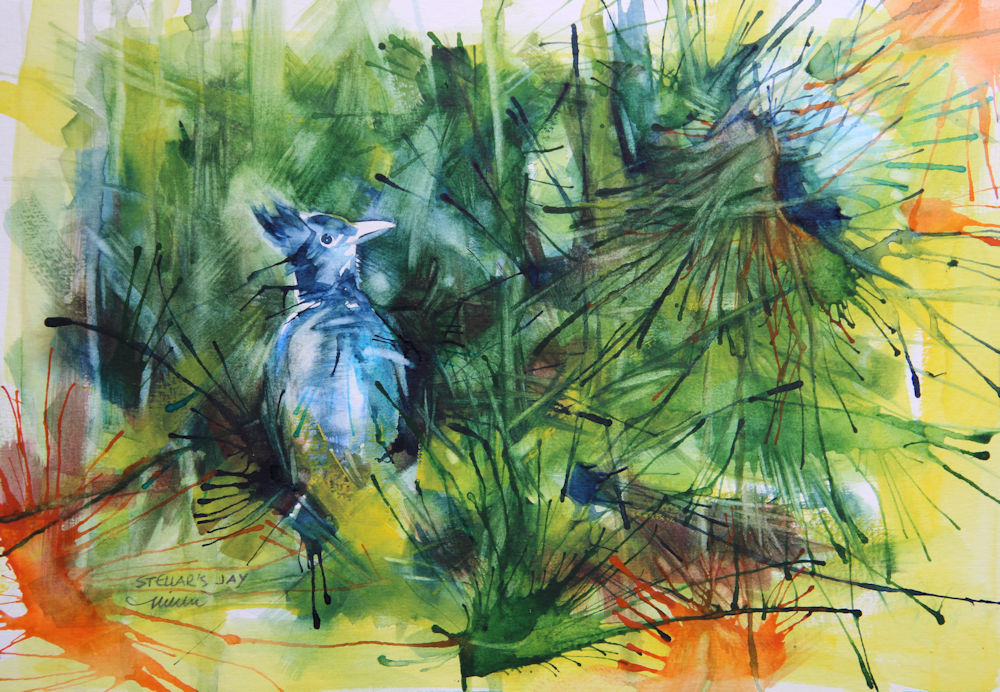 Stellars Jay, 8H x 11W inches watercolors on 140 lb premium
Tuesday, January 30th, 2018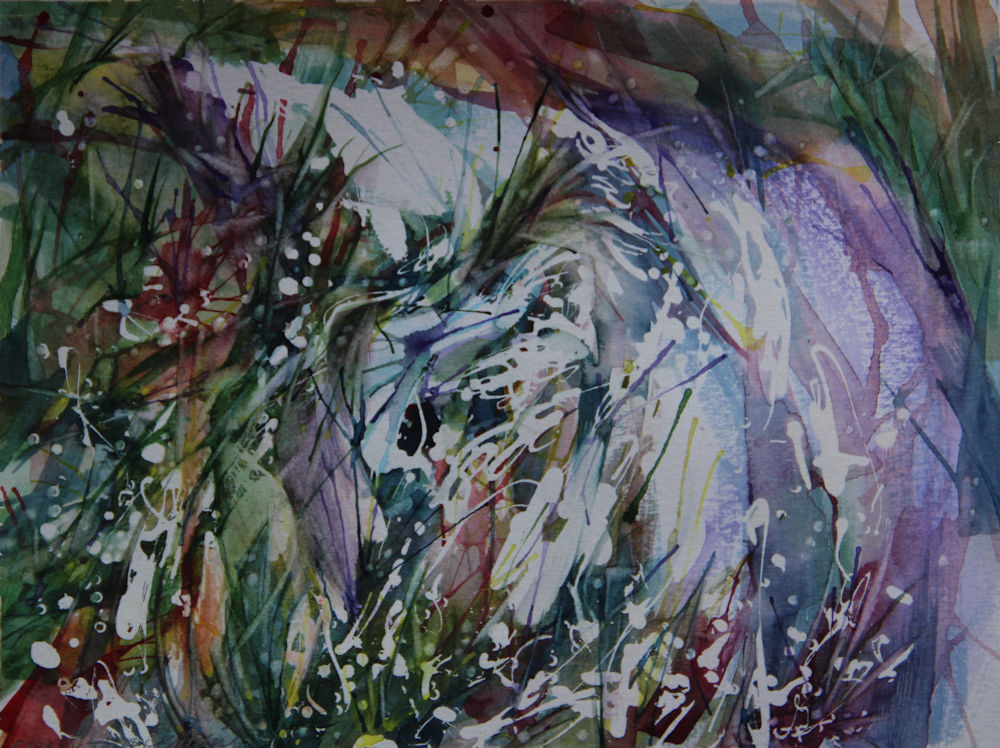 Conviction, 8H x 11W inches watercolors on 140 lb premium
This and Multnomah Falls entered into Neoteric  Abstract VI exhibition, SlowArt Productions, Limner Gallery in Hudson NY.
Wednesday, January 24th, 2018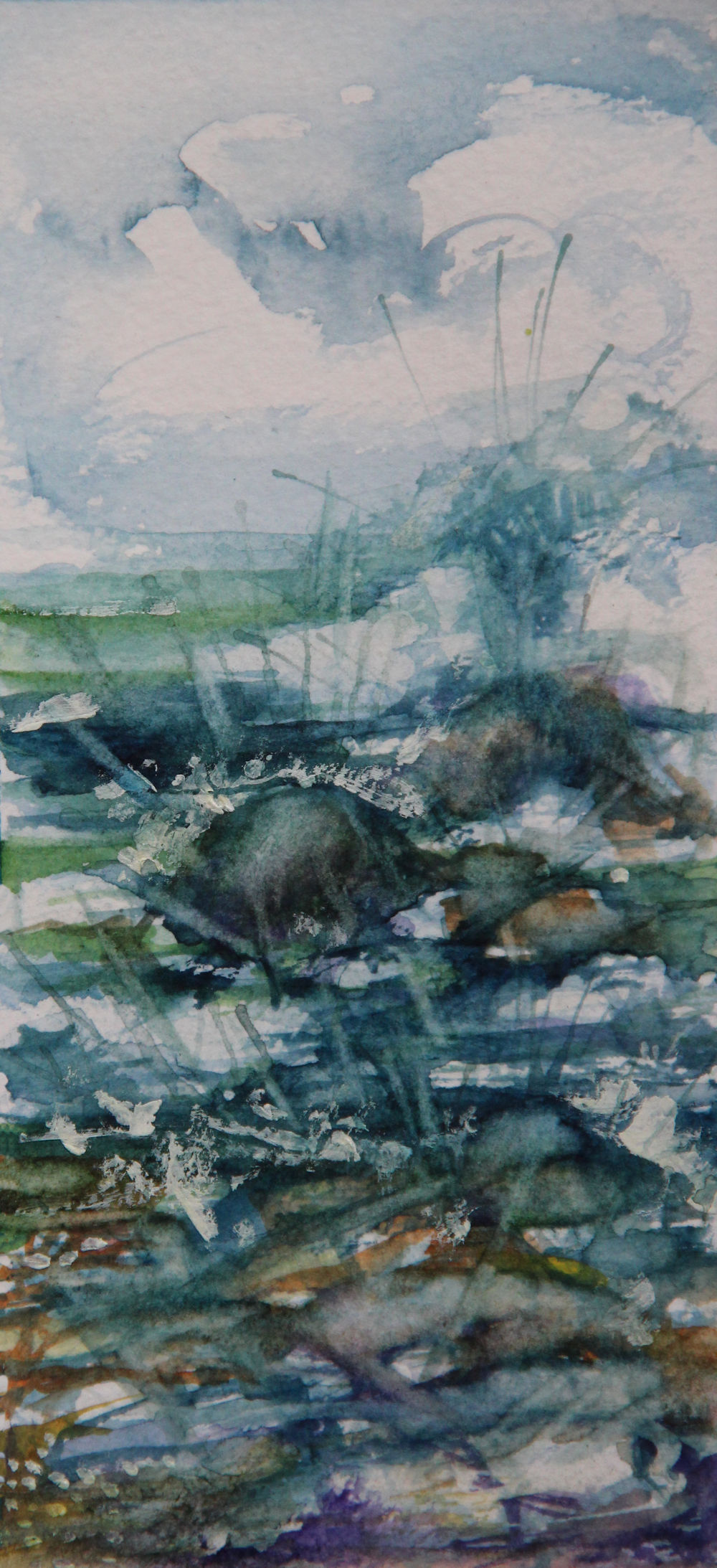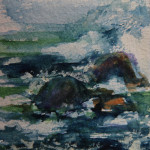 Oregon Beach Fantasy, 3W x 6H inches watercolors on 140 lb premium
Left, first phase and above after puddles of water wear allowed to soak in certain areas then was blown with a straw. Paint was also removed in some areas. This created a much more dynamic painting.
Sunday, January 7th, 2018

Summer Forest Fantasy 02, 6H x 2W inches watercolors
Saturday, January 6th, 2018

Autumn Forest scene, 6W x 2H inches watercolors
Saturday, January 6th, 2018

Multnomah Falls, 6H x 2W inches watercolors
Wednesday, January 3rd, 2018
Mountain Forest generic scene, 6W x 2H inches watercolors
Thursday, November 30th, 2017

Snowfall Fantasy 01, about 6H x 2W inches watercolors
Wednesday, November 29th, 2017

Snowfall Fantasy 02, about 6H x 2W inches watercolors
Saturday, November 25th, 2017

Mountain Fantasy 01, 6W x 2H inches watercolors
« Previous Entries