expressionist
« Previous Entries
Saturday, February 17th, 2018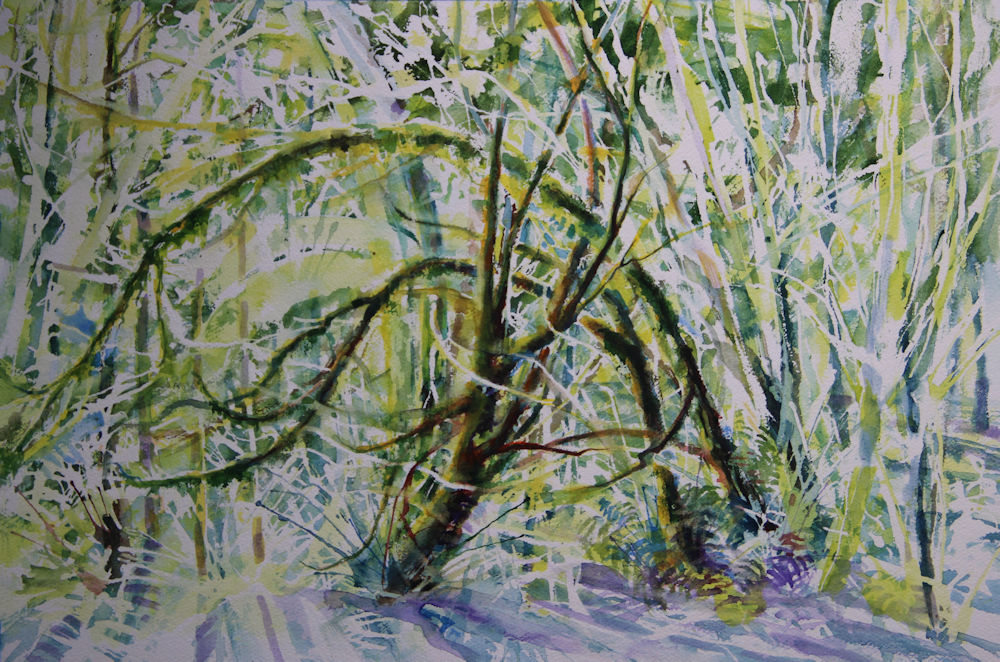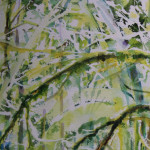 Tualatin Hills Nature Park, work in progress, 14H x 20W inches watercolors on 140 lb cold pressed. Most of the work was painted with masking medium so I'm being extra careful not to paint over some of the great marks that occurred from that.
It's almost finished – I'd just like to highlight the generous chunks of glowing moss that characterize Winter and early Spring here in Oregon. Indicating the source of light, more depth and shadows is also important.
Monday, February 5th, 2018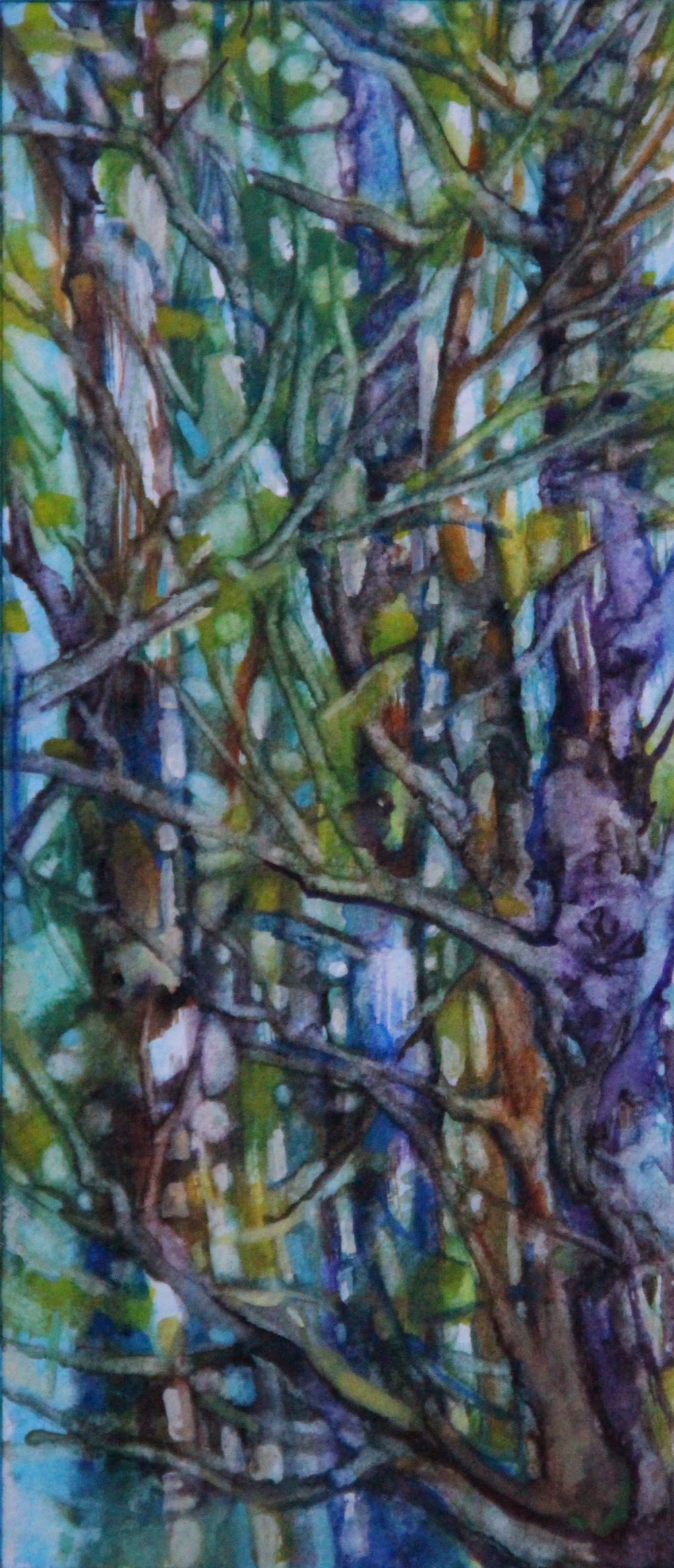 Branches, 6 x 3 inches watercolors bookmark
Friday, February 2nd, 2018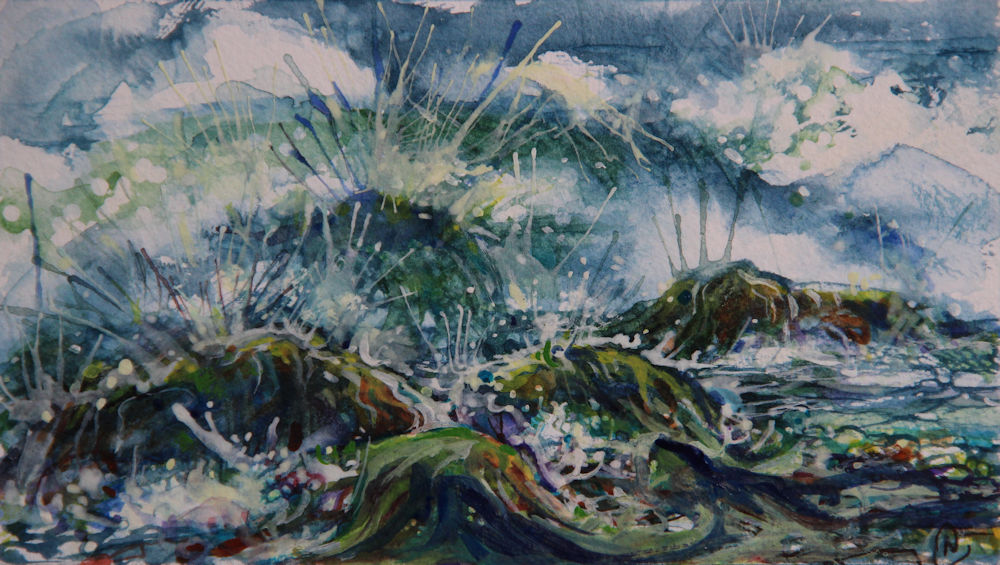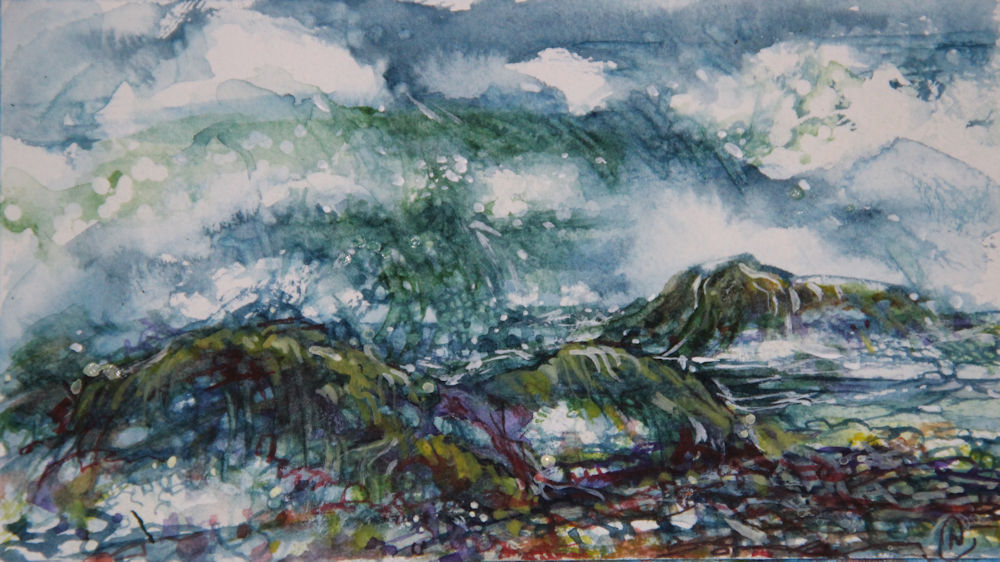 Stormy Oregon Coast 01, 6W x 4H inches watercolors — I felt the first version painted on Jan 10th (below) was too stagnant, so did more work on it.
Thursday, February 1st, 2018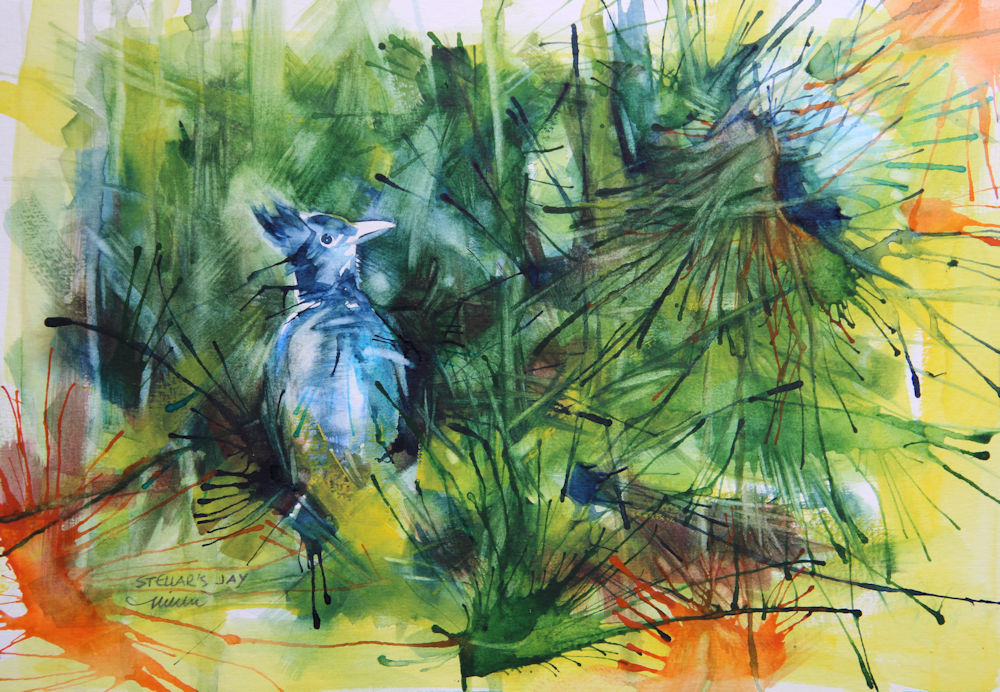 Stellars Jay, 8H x 11W inches watercolors on 140 lb premium
Tuesday, January 30th, 2018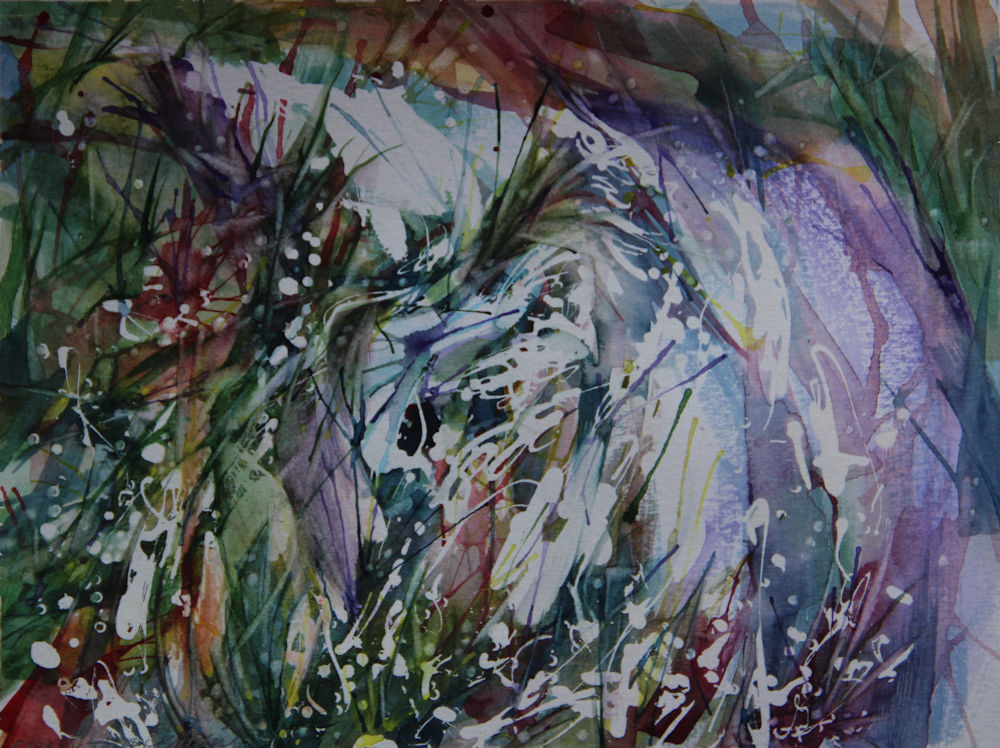 Conviction, 8H x 11W inches watercolors on 140 lb premium
This and Multnomah Falls entered into Neoteric  Abstract VI exhibition, SlowArt Productions, Limner Gallery in Hudson NY.
Wednesday, January 24th, 2018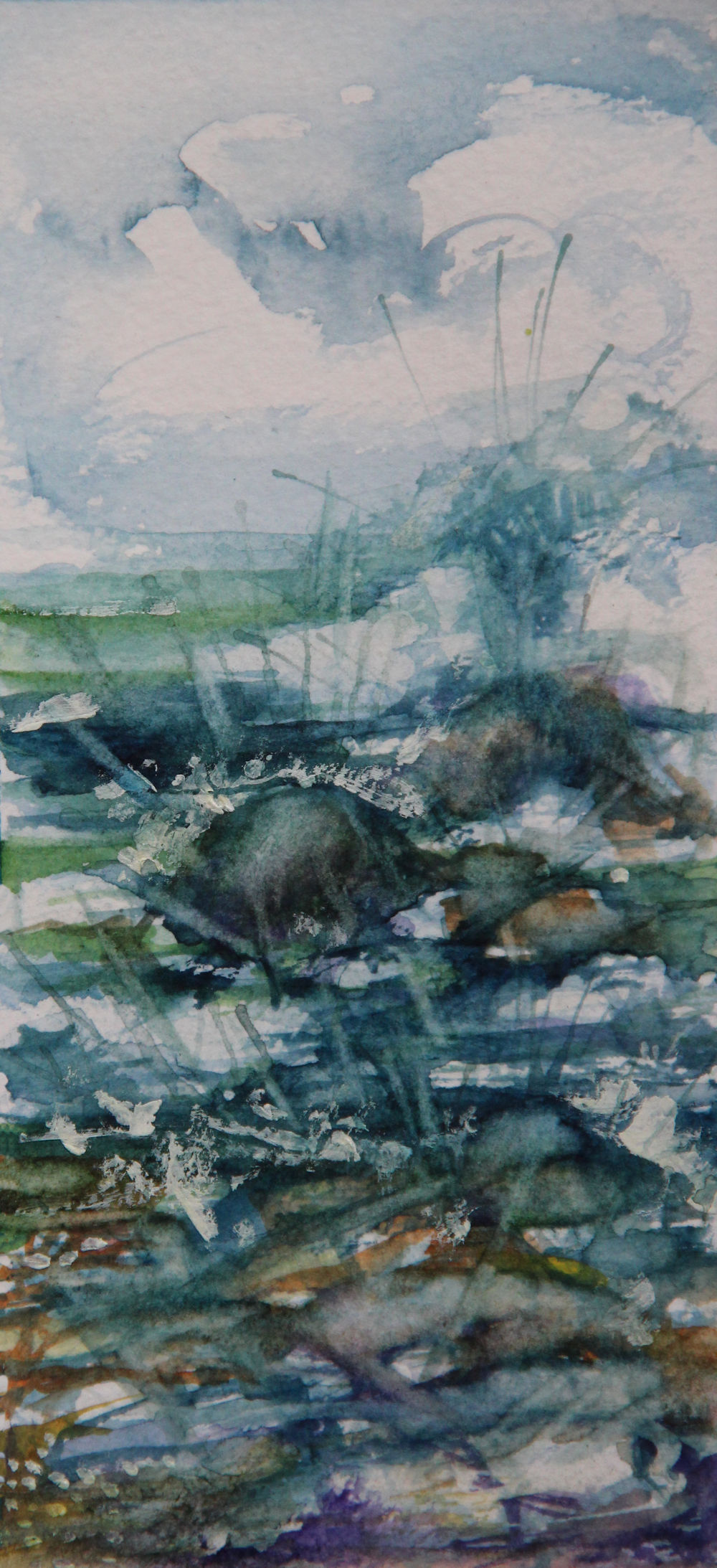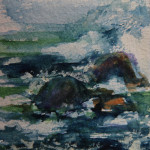 Oregon Beach Fantasy, 3W x 6H inches watercolors on 140 lb premium
Left, first phase and above after puddles of water wear allowed to soak in certain areas then was blown with a straw. Paint was also removed in some areas. This created a much more dynamic painting.
Monday, January 8th, 2018

Summer Forest Fantasy 01, 6H x 2W inches watercolors
Saturday, January 6th, 2018

Autumn Forest scene, 6W x 2H inches watercolors
Saturday, January 6th, 2018

Multnomah Falls, 6H x 2W inches watercolors
Thursday, November 30th, 2017

Snowfall Fantasy 01, about 6H x 2W inches watercolors
« Previous Entries