clouds
Wednesday, April 12th, 2017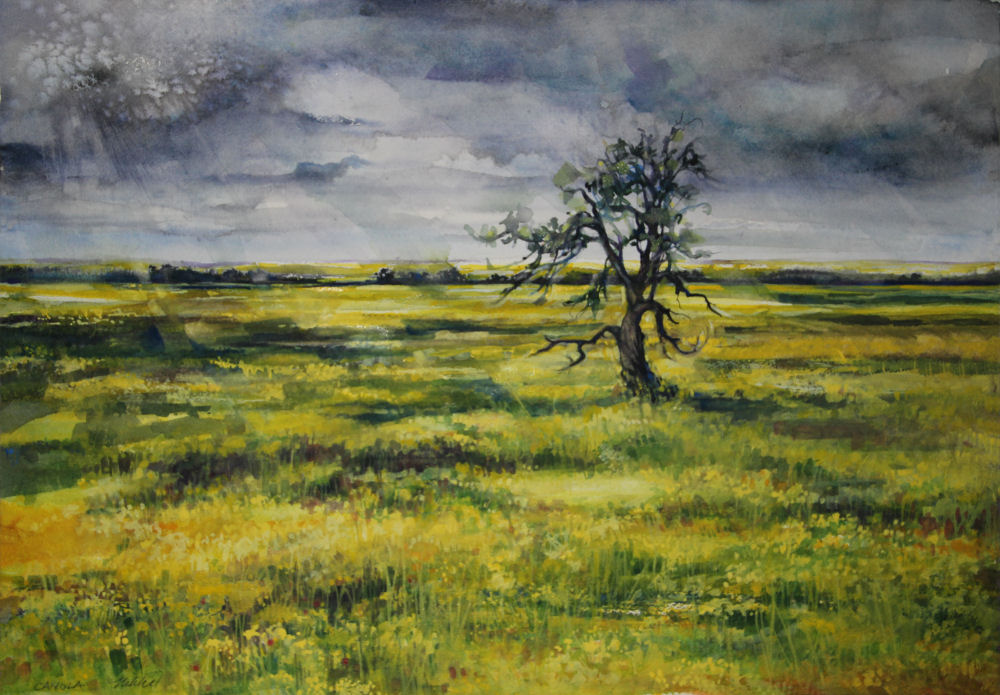 Smoky Lake Canola, Alberta, Canada – 14 x 20 inches watercolors on 140 lb. cold pressed. This is my favorite Summertime memory of Alberta… miles of Canola fields and open, moody skies. The painting started off without the tree but needed a focal point. Detail images:
Saturday, February 7th, 2015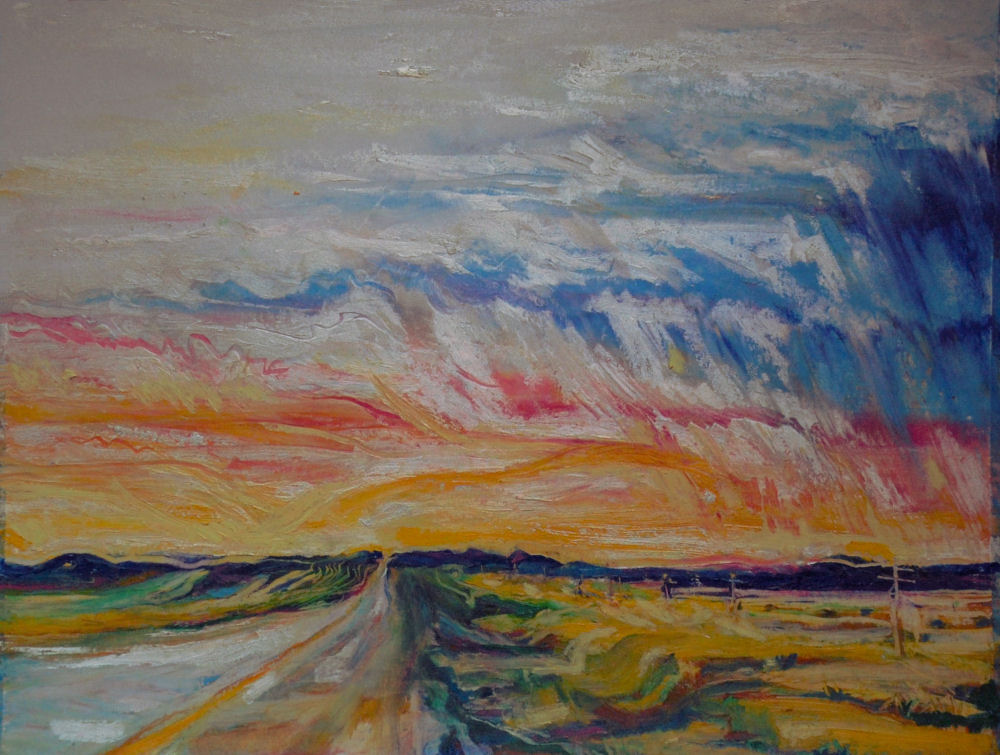 New Mexico Sunset, 11 x 14 inches oil pastels on paper
Saturday, May 31st, 2008
---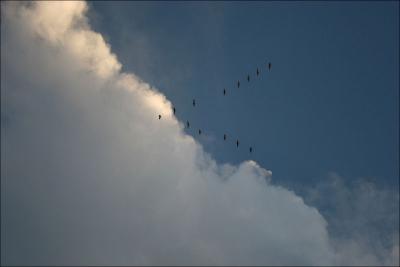 Three nights ago, I was out taking photos of storm clouds in the setting sun, and flock of herons crossed by.
Tuesday, November 7th, 2006
---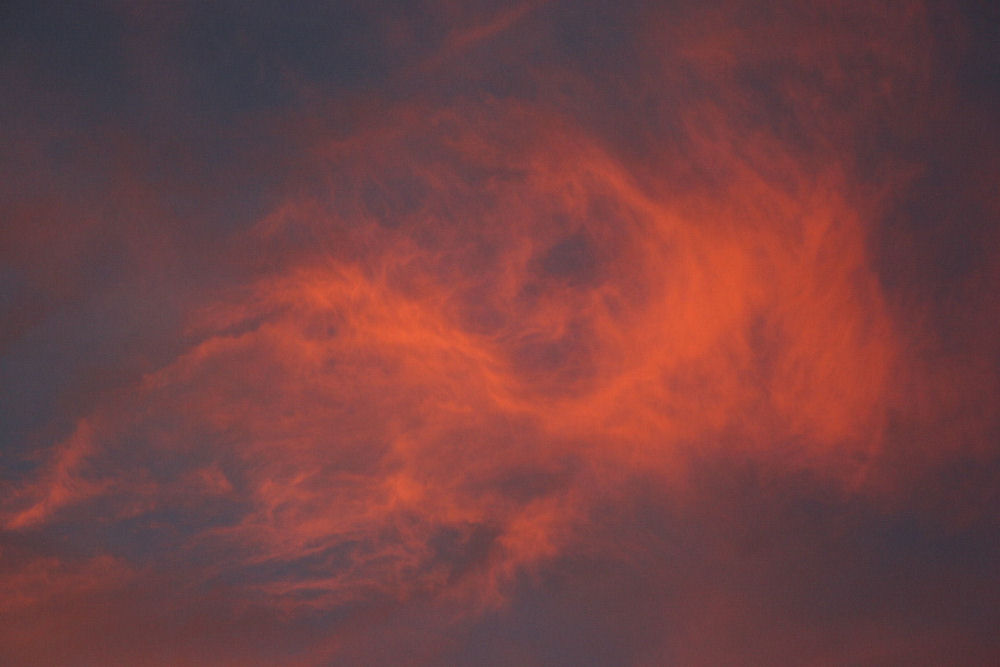 Spectacular Sunset, Lewisville, Texas. This is the most amazing, surreal sunset I've ever seen.