Children Series
Wednesday, September 19th, 2007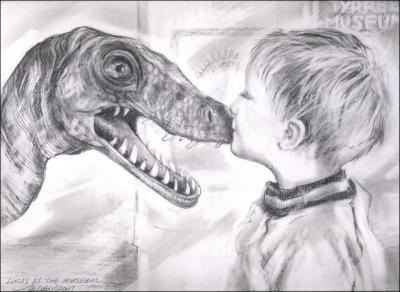 Lucas at the Museum, 11 x 14 Pencil and eraser on paper, originally posted March 23, 2007 – today notified as part of the exhibition Growing Up and Looking Back – Reflecting on Childhood, Parenting, and Home at Gallery RFD in Swainsboro, GA October 12th – November 3rd, 2007.
Friday, June 8th, 2007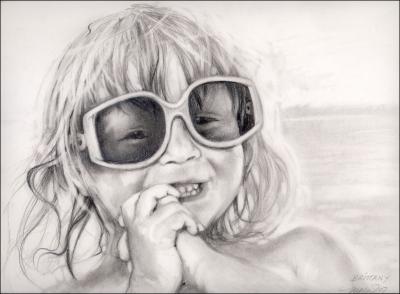 11 x 14 pencil, eraser on paper
Thursday, June 7th, 2007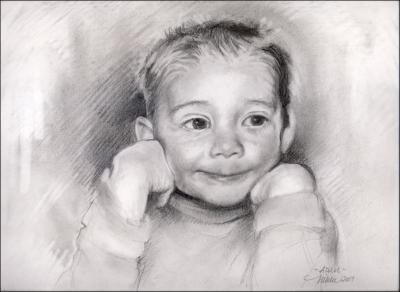 11 x 14 pencil and eraser on paper   
Post-dated entry: Adam ,Merit Award winner, cash prize at the VAST 19th Annual Juried Exhibition held in Denton, Texas July 29 – August 23, 2007
Monday, June 4th, 2007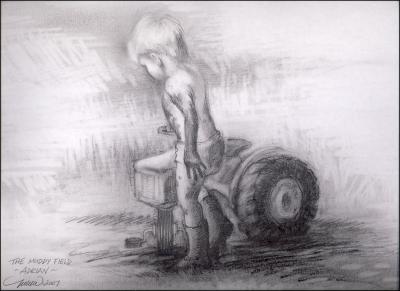 Adrian – The Muddy Field – 11 x 14 inches pencil, eraser on paper, white mat and white wood frame 22 x 26 inches total size.
Friday, June 1st, 2007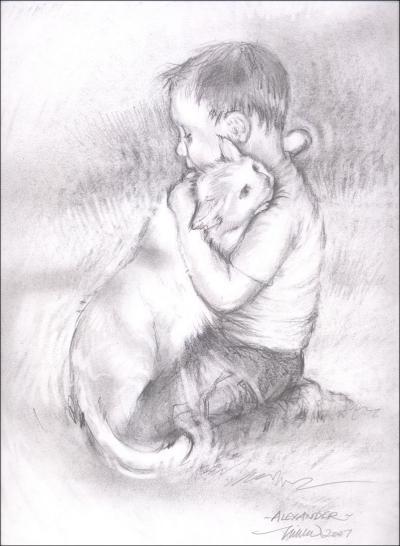 Thanks to all of you for your responses to the recent group of pencil portraits. There are things children do that we can't help but love them for, either because you've had children or you were one. Except cats, most of them prefer adults. 
The portraits are also practise using tones and values, something that needs more attention as a foundation to color when I return to it.
Thursday, May 31st, 2007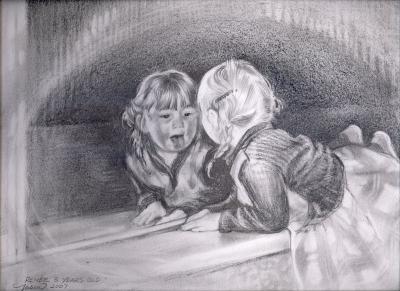 Renee, three years old – at the dance studio
14 x 11 pencil on paper
Wednesday, May 30th, 2007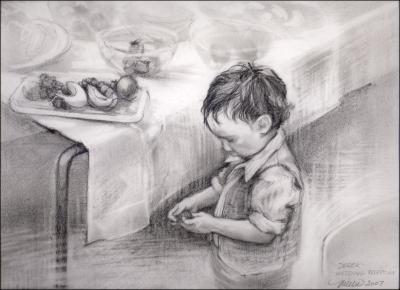 Derek, Wedding reception, 2 years old
11 x14 pencil on paper
Sunday, May 27th, 2007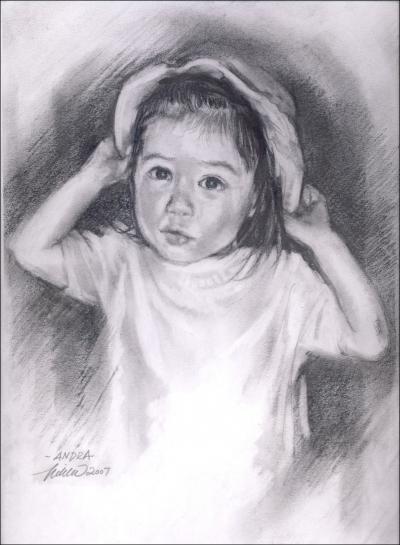 Andra (Evelyn's sister) ~ 14 x 11 inches Graphite, eraser on paper
Saturday, May 26th, 2007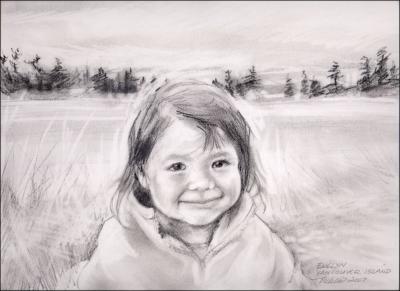 Evelyn, Andra's older sister (next) 11 x 14 inches Graphite, eraser on paper.
When drawing I use the eraser as much as the pencil. Taking advantage of smudges that build up gradually is a good way to keep adjusting the placement of things  and clarify details. This is especially effective with portraits.
Wednesday, May 23rd, 2007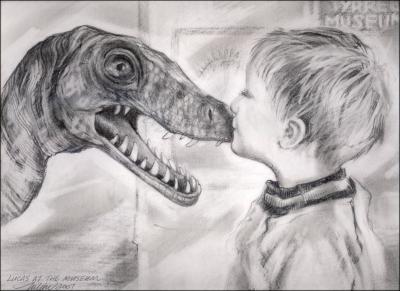 Lucas at the Museum, 11 x 14 pencil and eraser drawing on paper
Post-dated note: Lucas at the Museum is part of the Growing Up and Looking Back Exhibition: Reflecting on Childhood, Parenting, and Home in Swainsboro, GA October 13 – November 3, 2007