Artist's bio, statement
---
---
---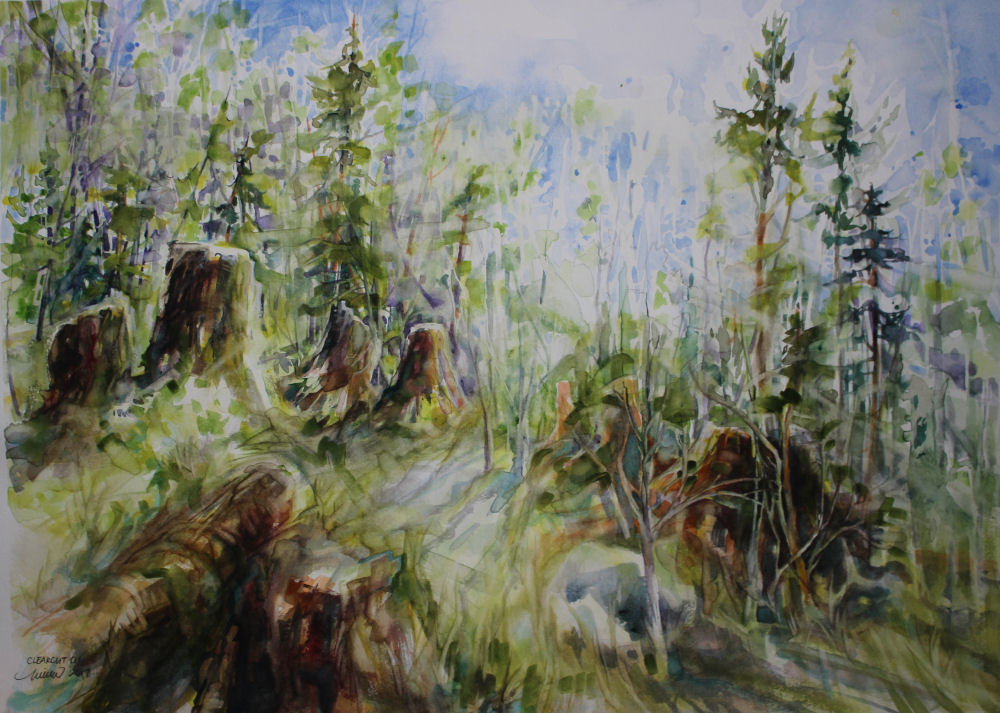 "My approach toward art emphasizes value in the work process, where means to expression are diverse, and despite the outcome, creativity is an attitude toward life. Ultimately as a traditional artist, I'm most comfortable painting or drawing."
---
---
---
I grew up in Alberta, Canada, where three years of formal education led to a home-based business in eastern Ontario, starting with the unanticipated success of 'Earthbags' (TM 1989), and as freelance artist while my two boys were young. Art included illustration, acrylics paintings, people and pet portraits, custom designed wall murals, fabric design. On-site work for Interior Designers and their associates, with limited budgets and deadlines, extended my creative edge and capacity for improvisation.
Until moving to Texas in 2002, volunteer work at schools involved developing educational projects around themes of Art History, multiculturalism, and environmental issues. In the U.S., creating an entirely new body of work consisting mostly of paintings, I participated in gallery exhibitions and competitions, and was voted Artist of the Year in 2009 by the Visual Arts Society of Texas (VAST, Denton, TX).
Now living in the Portland, Oregon area, I accept freelance work while continuing ongoing projects like adding to and promoting the 'Dancing With Trees' exhibition, painting a series of watercolors depicting North American landscapes, and expanding on the unique 'Chairs' series.
---
Contact nikki_coulombe@hotmail.com
 Dancing With Trees          nikkiphotography.com          trucolors.info
On the right-hand column of the blog home page there are links to some photos of the freelance work mentioned above.