Archive for February, 2018
Saturday, February 17th, 2018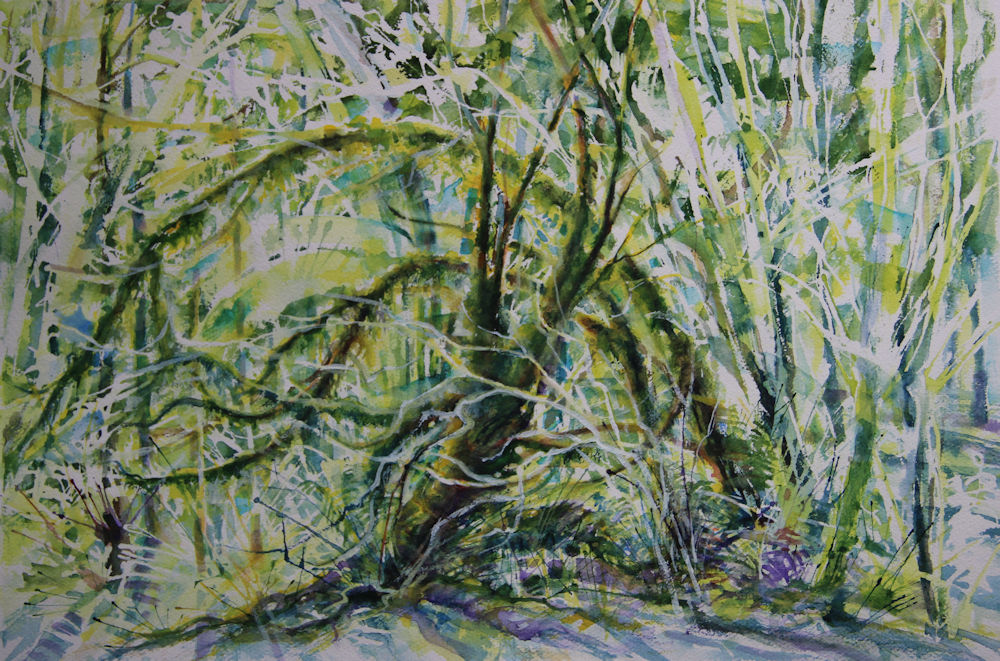 Tualatin Hills Nature Park, work in progress. 14H x 20W inches watercolors on 140 lb cold pressed, may or may not be finished. Setting this one aside for a bit and starting another painting because I don't want to overwork this and lose the space. I hoped to highlight the generous chunks of glowing moss that characterize winter and early Spring here in Oregon with the light source, more depth and shadows.
Monday, February 5th, 2018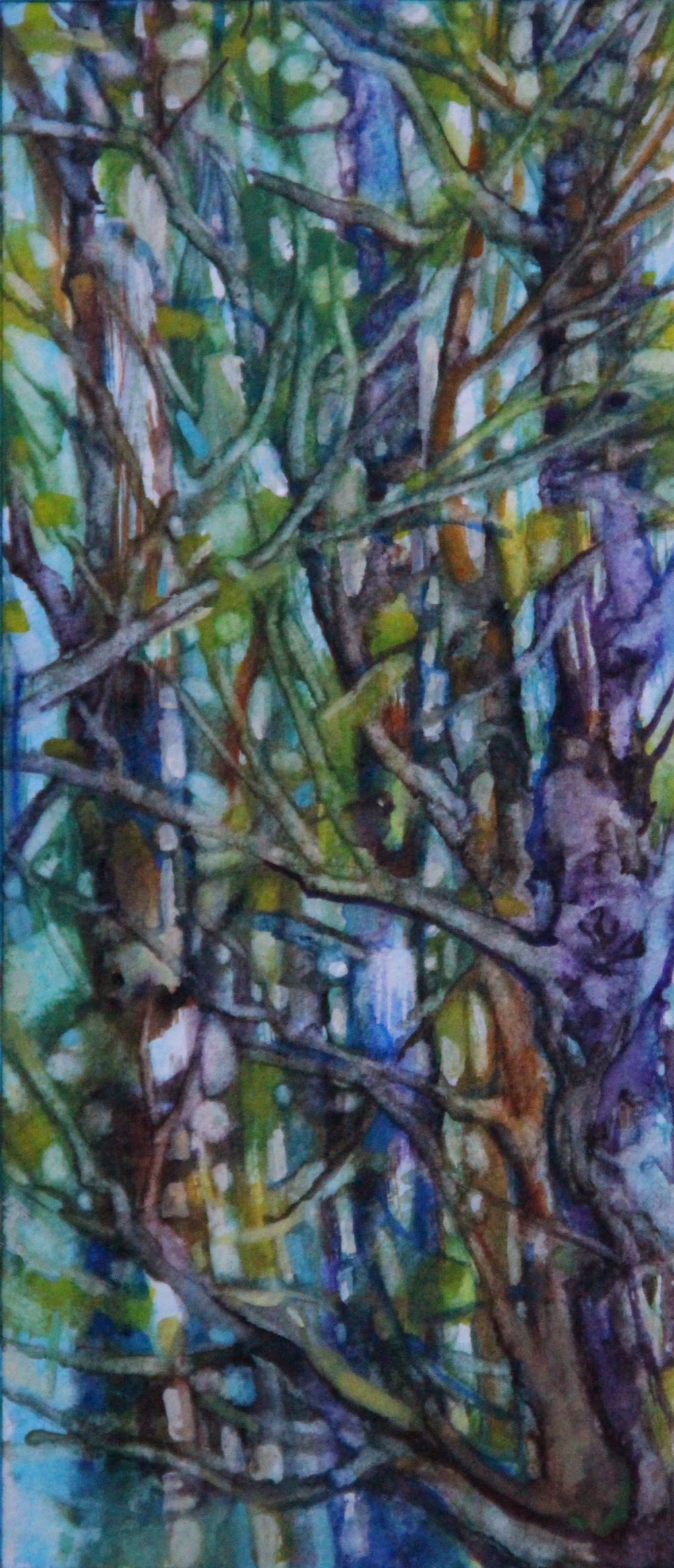 Branches, 6 x 3 inches watercolors bookmark
Friday, February 2nd, 2018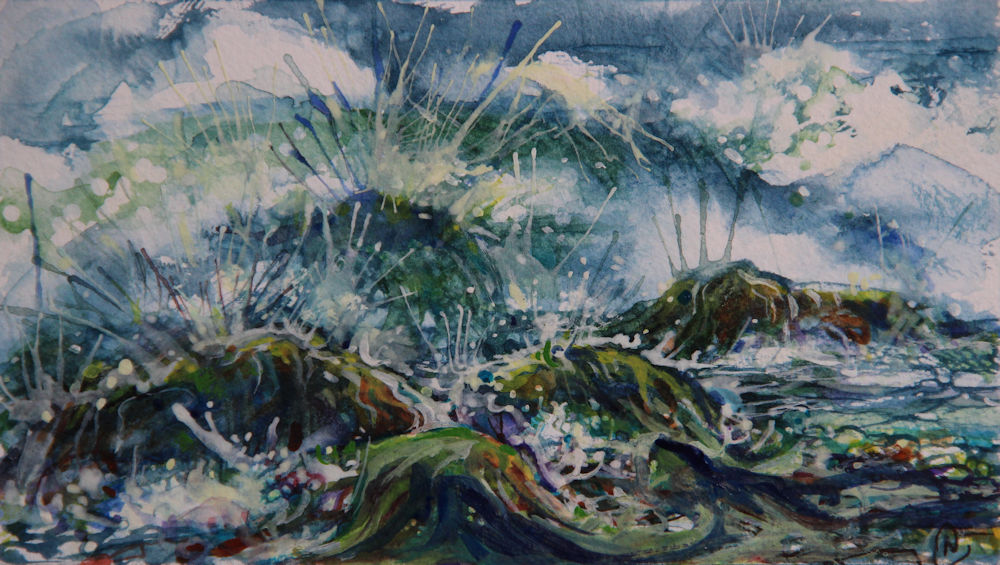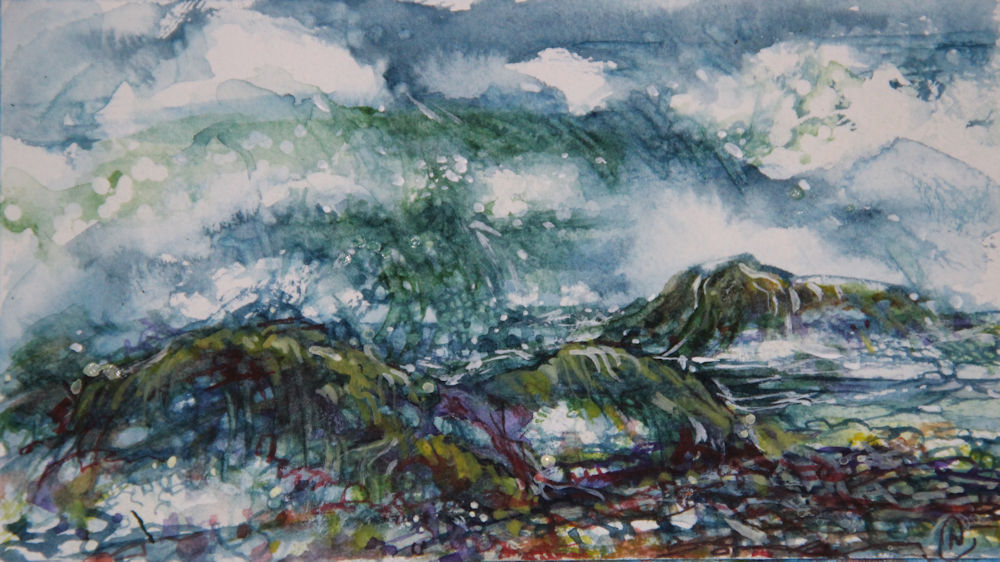 Stormy Oregon Coast 01, 6W x 4H inches watercolors — I felt the first version painted on Jan 10th (below) was too stagnant, so did more work on it.
Thursday, February 1st, 2018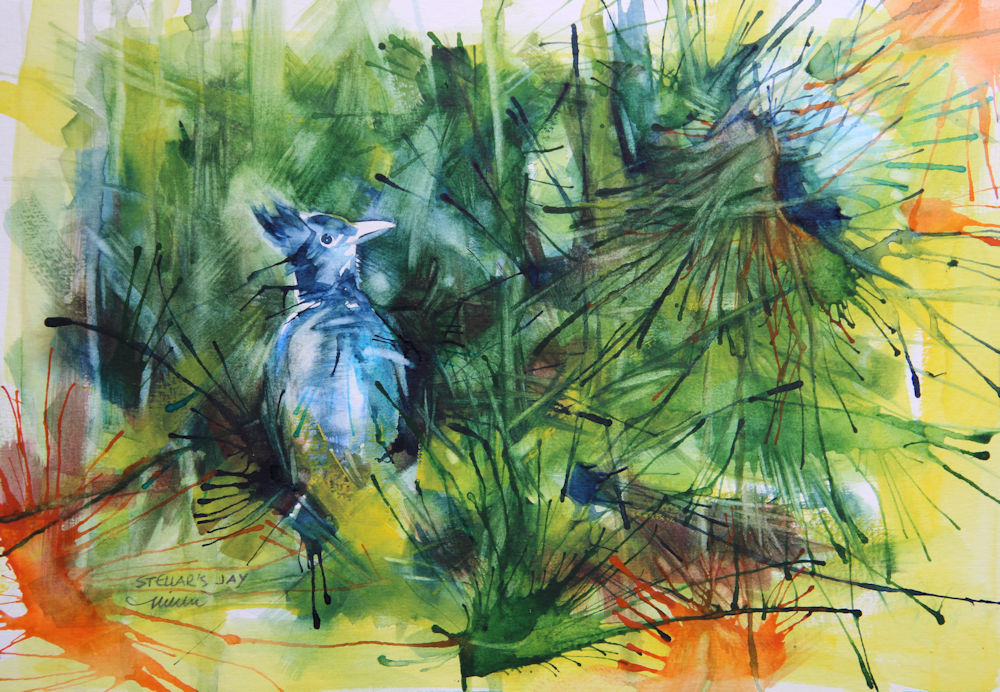 Stellars Jay, 8H x 11W inches watercolors on 140 lb premium