Archive for June, 2017
Thursday, June 22nd, 2017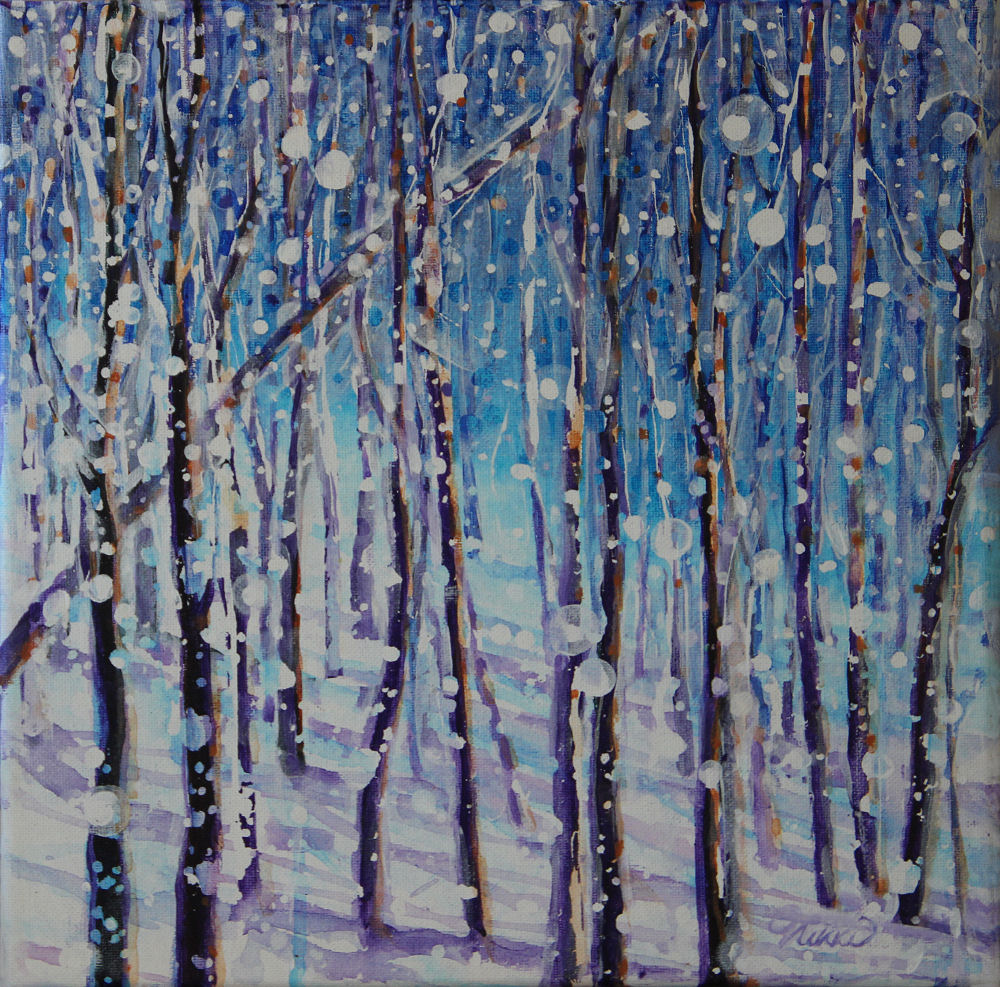 Hypnoflakes, 12 x 12 inches acrylics on canvas
Monday, June 12th, 2017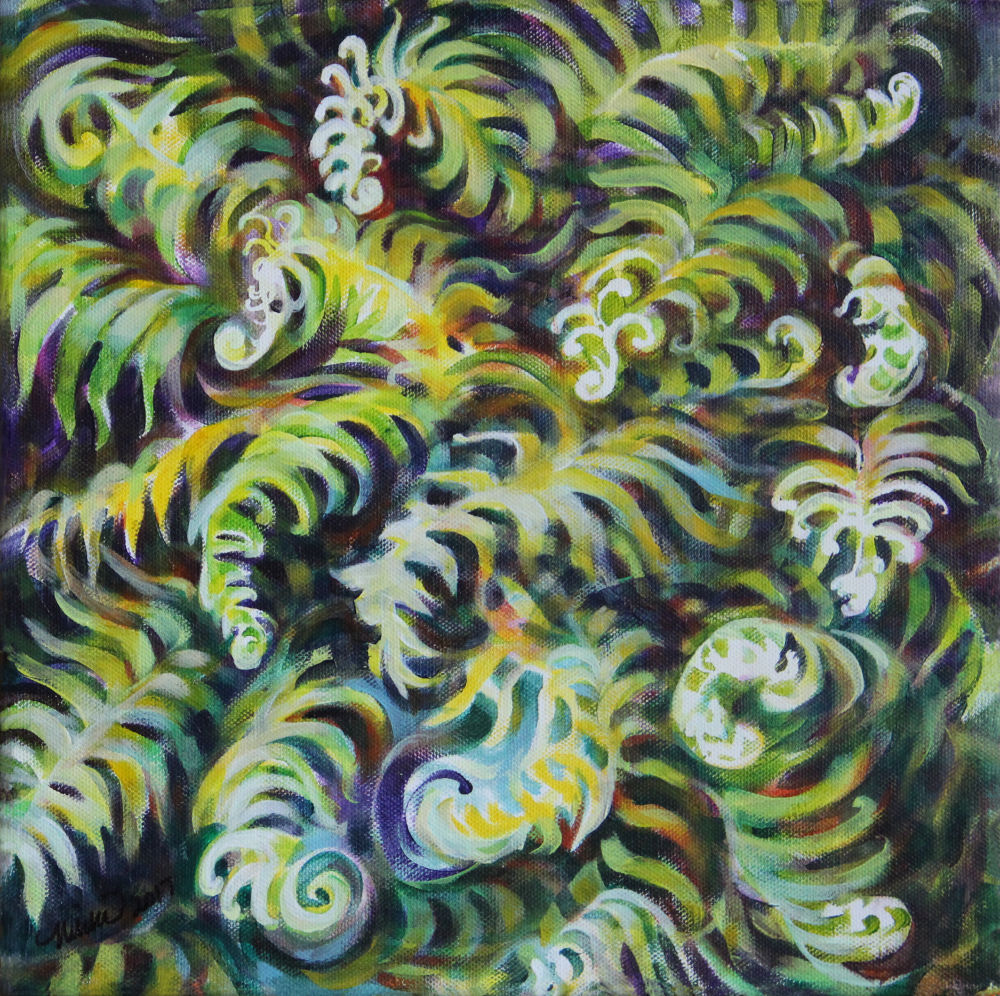 Fern Song, 12 x 12 inches acrylics on canvas
Entry for The Square Foot Show in Bismark, ND on August 1st – 25th, 2017
Saturday, June 3rd, 2017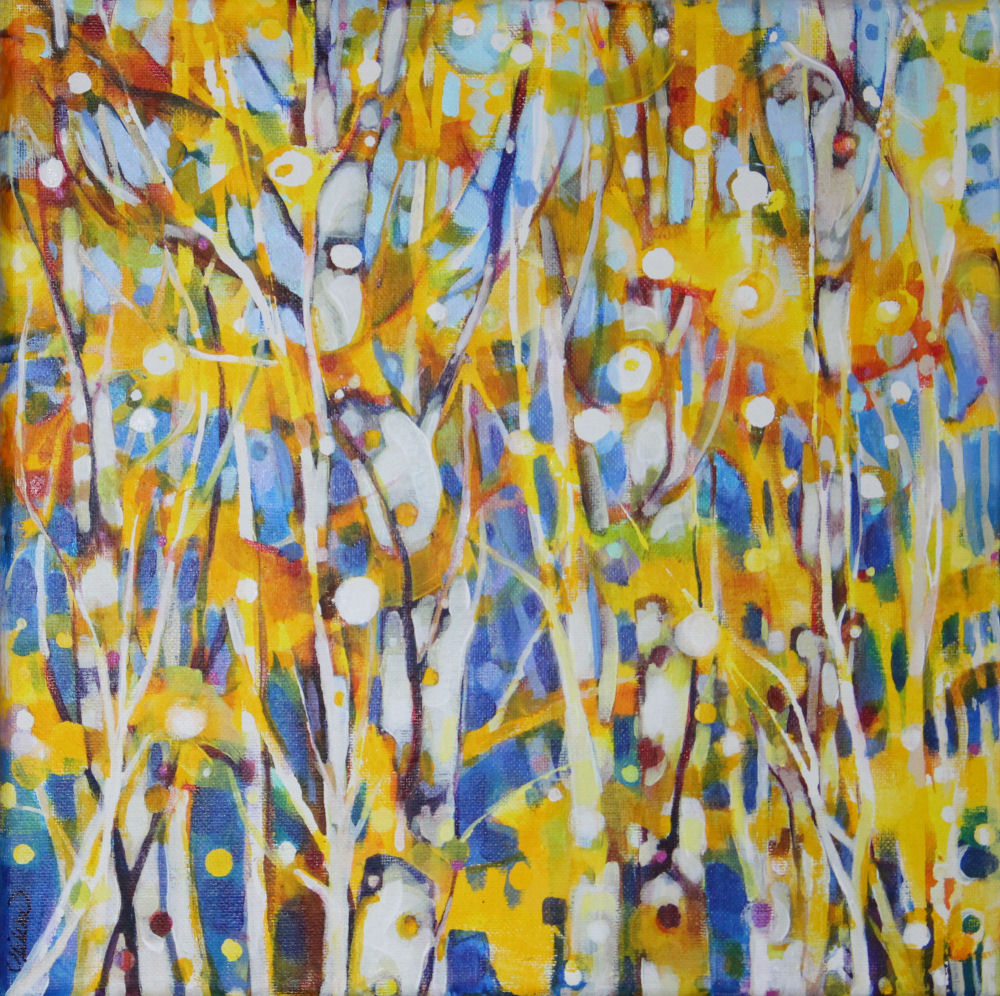 First Snow 02, 12 x 12 inches acrylics on canvas
Entry for The Square Foot Show in Bismark, ND on August 1st – 25th, 2017
~ Sold ~
Thursday, June 1st, 2017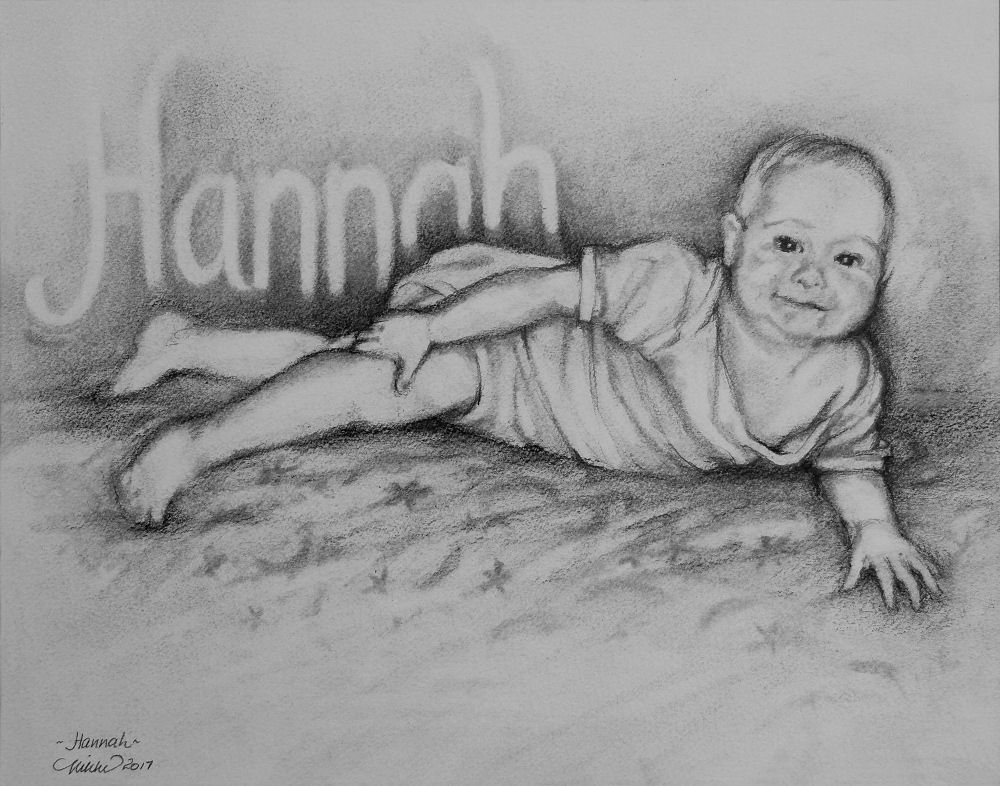 Hannah, 11 x 14 inches graphite on paper. This was a special commission for a good friend. I no longer offer to do portraits – pets, absolutely – but while I love drawing people, the work and long periods of in-between study I require take too long to warrant what I'd need to charge. There are other artists who specialize in only portraits and do nothing else.
The photo was a very small file, only 500 pixels wide, plus the feet were not in the frame, so initially I thought it impossible to work from, but started anyway. All works on paper begin with taped edges, leaving an inch of border which helps when it comes to framing, especially if composition is off a bit. I scribble in the main shapes lightly, gradually building up areas with lines and then shading as confidence grows. As marks, once placed, are difficult to erase, the face details are drawn in more gradually than the rest of the composition.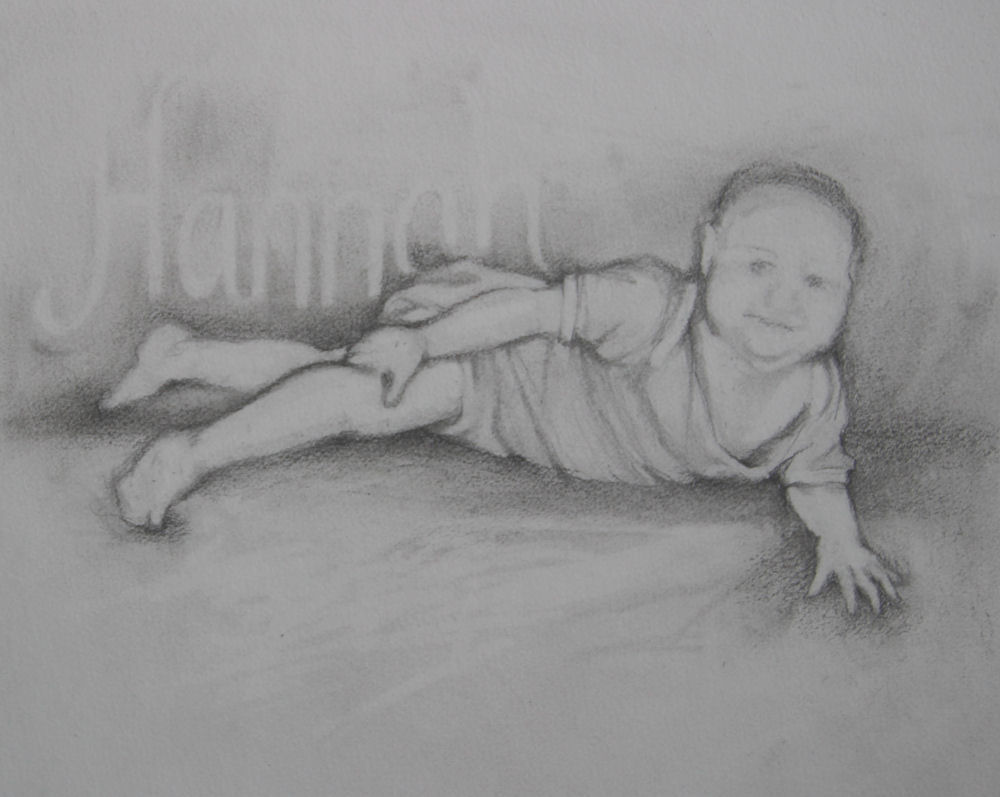 I remember that my friend used to call her grand-daughter Hannah Banana, so I snuck some banana shapes onto the blanket  – that will be a surprise for her when she sees this. I smudge the graphite and use erasers quite a bit, a good technique for subtler details like the background and blanket pattern.  Eraser sticks, 2 different sizes, are perfect because they are held and used like a pencil.