Archive for December, 2012
Thursday, December 20th, 2012
---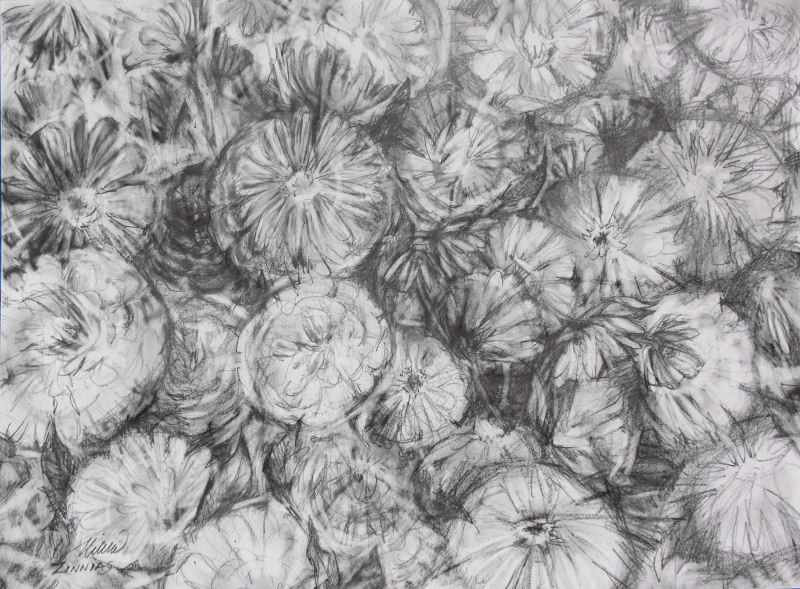 Zinnias
, 24 x 36 inches graphite on paper. Using an eraser just as much as the graphite, marks are roughed in to fill the page with enough smudges and dark tones to work with some removed, some detailed. Initial plans were to create a drawing with about 4 inches of grey tones bleeding into a colorful central square to be drawn and painted with watercolor pencils, similar to
Chrysanthemums
, with borders more defined. However, I got lost in the fun of drawing, and too much graphite would muddle colors, so this one is best without colors. Plans always need to change according to what the results are dictating.
---
$200.00          

---
Friday, December 7th, 2012
---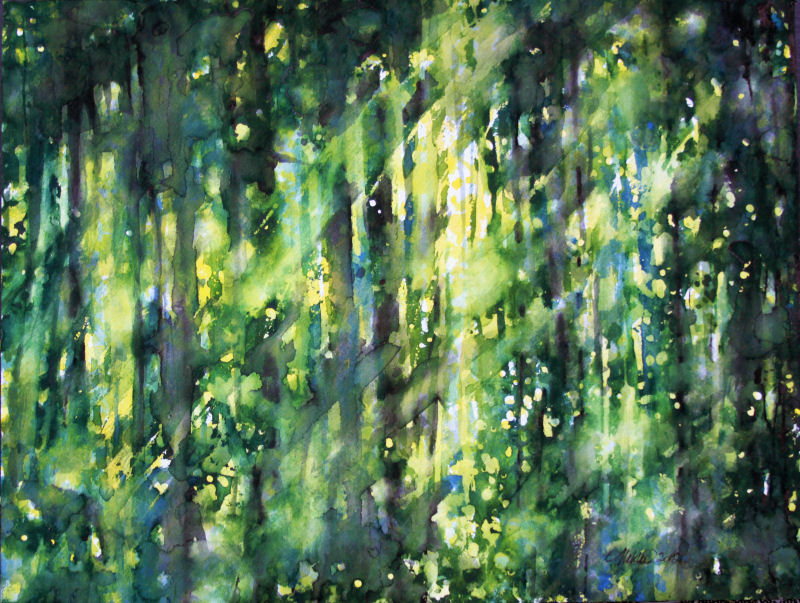 Deciduous Forest – Washington State USA – 12H x 16W inches watercolors on paper, sage green mat
Thumbnails below: 1. resist medium applied, dried and first paint application 2. peeling off the dried resist after painting dark hues of sap green 3. stage 02, after peeled off resist medium, before more paint 4. an idea occurred to use the pulled off rubber pieces as 3D effects in future paintings, probably best on canvas.
A while back, I had visitors attending a show of mine peel off the rubberized medium in the same fashion, revealing the flowers on "Flowering Shavingbrush Tree".
---
$150.00          

---
Thursday, December 6th, 2012
---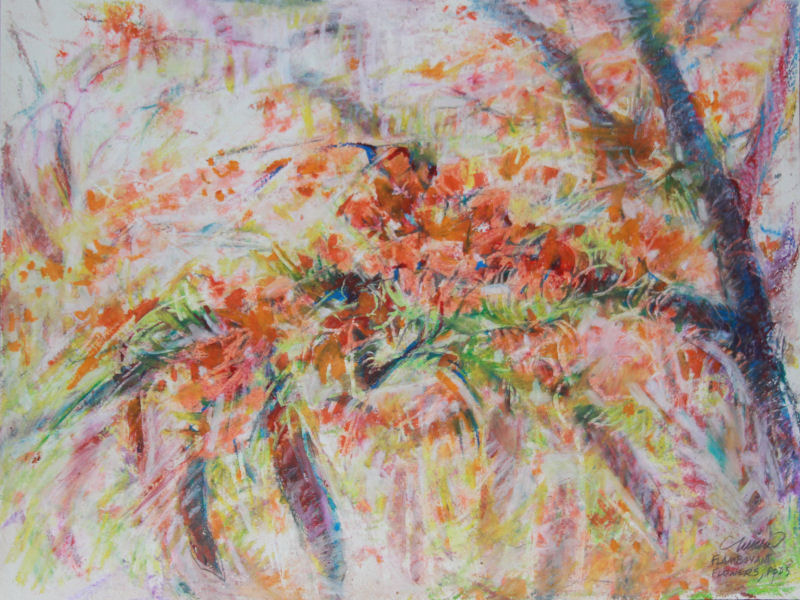 Flamboyant Tree Flowers and Seed Pods – Chapala, Mexico –  9H x 12W inches oil pastels on paper, white mat
---
$200.00          

---