Archive for November, 2012
Friday, November 30th, 2012
---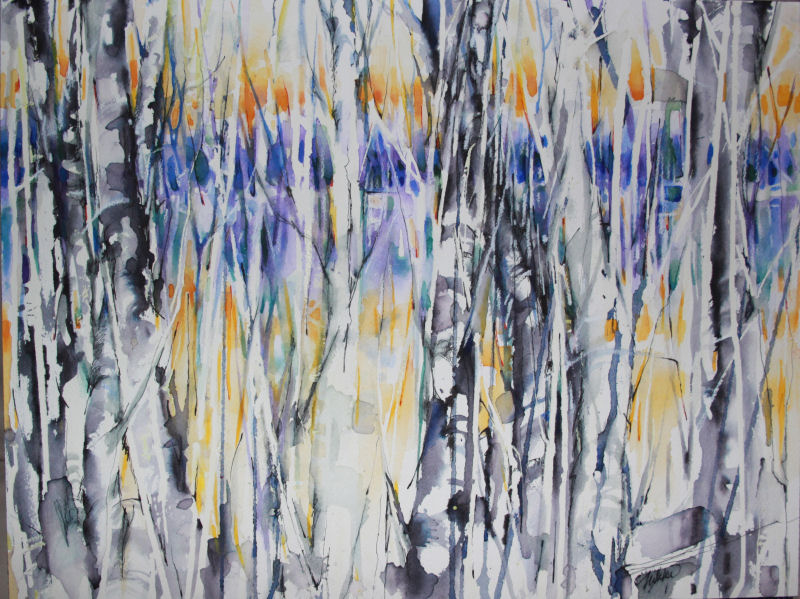 Work details: 1. applying resist medium 2. deliberately working with the challenge of a limited palette, watercolors were also dripped down the page. Tomball watercolor pen adds more details.
Birch, 12H x 16W inches watercolors on 120 lb cold pressed 100% cotton paper, white mat and frame.
---
$550.00         

---
Tuesday, November 13th, 2012
---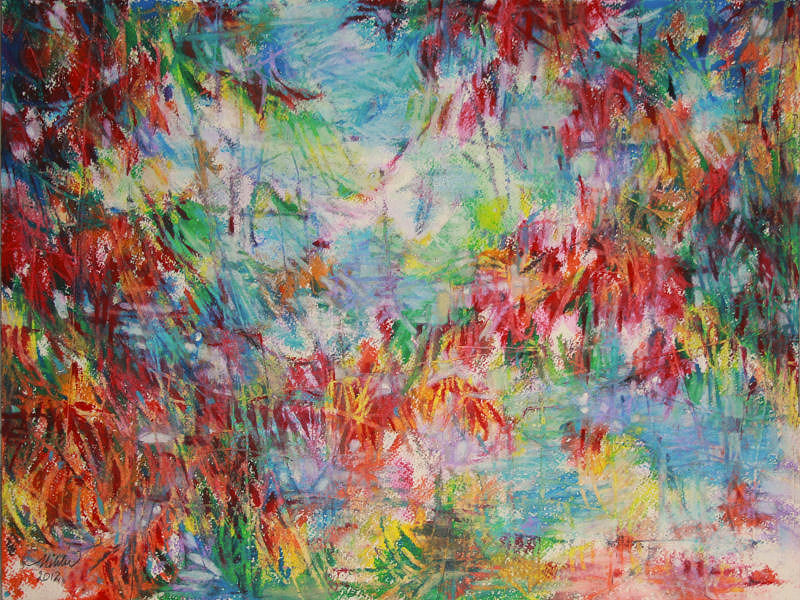 Sumac Bushes 12H x 16W inches oil pastels on 140 lb W/C paper
This piece has a base of watercolor crayons, which I hadn't heard of before and was excited to try. With expectations to complete a piece today, I wasn't too impressed that the rough crayon color marks remain on the page, and the colors and solubility are weak. With more experience, those properties might be used to advantage, but not without an open frame of mind toward experimenting. Because of this, oil pastels are layered on top, then scratched away using fingernails and pottery tools.
---
$250.00 mat               

$550.00 framed          

---
Monday, November 12th, 2012
---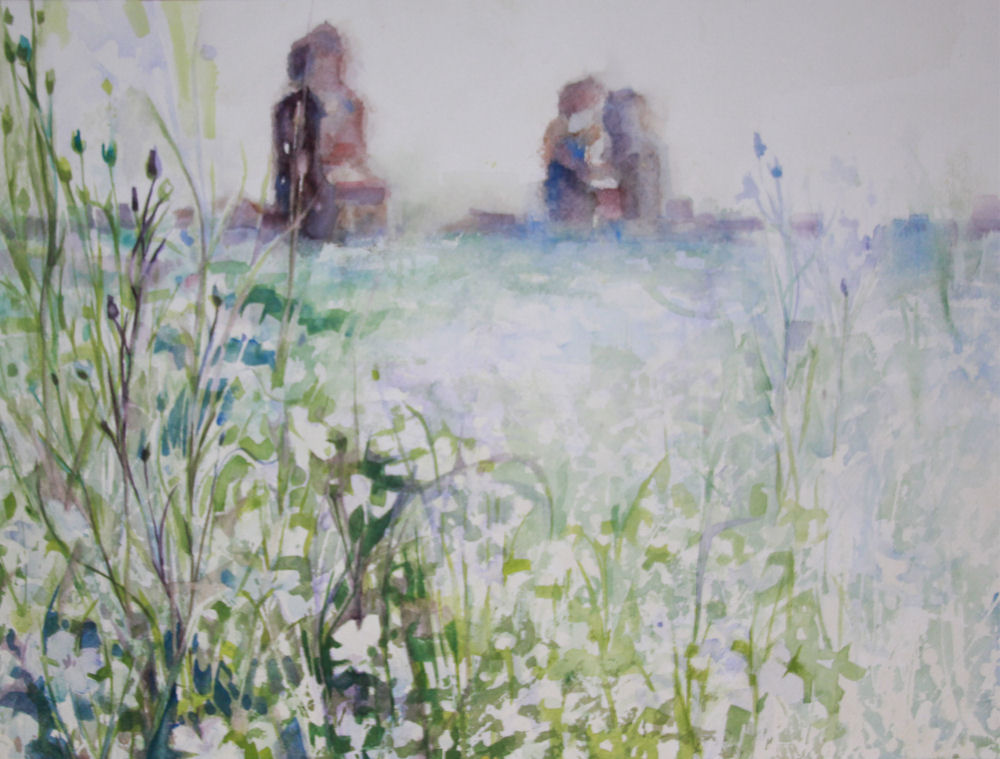 Fields of Flax, Rowley, Alberta Canada,  12H x 16W inches watercolors on paperpreliminary study for larger acrylics painting
Monday, November 5th, 2012
---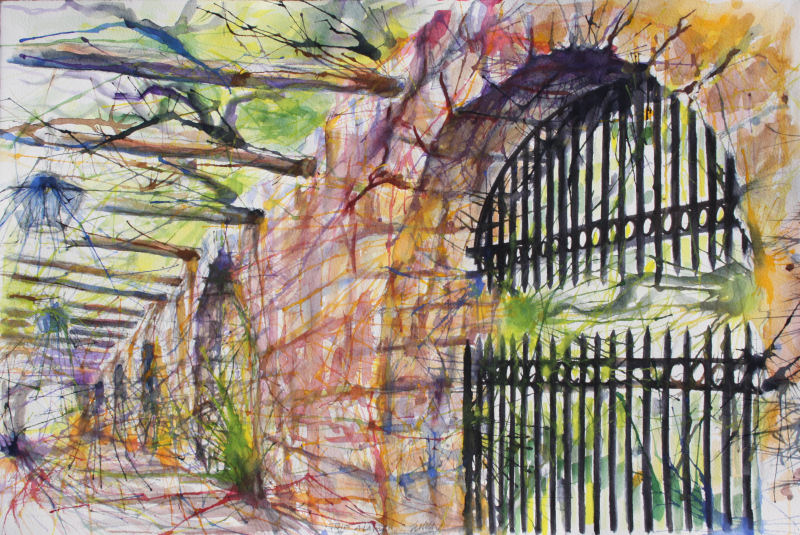 The Alamo, San Antonio, Texas, Stone walkway on the grounds, 15H x 22W inches watercolors on 80 lb premium acid free paper, white mat
---
$250.00          

---
Sunday, November 4th, 2012
---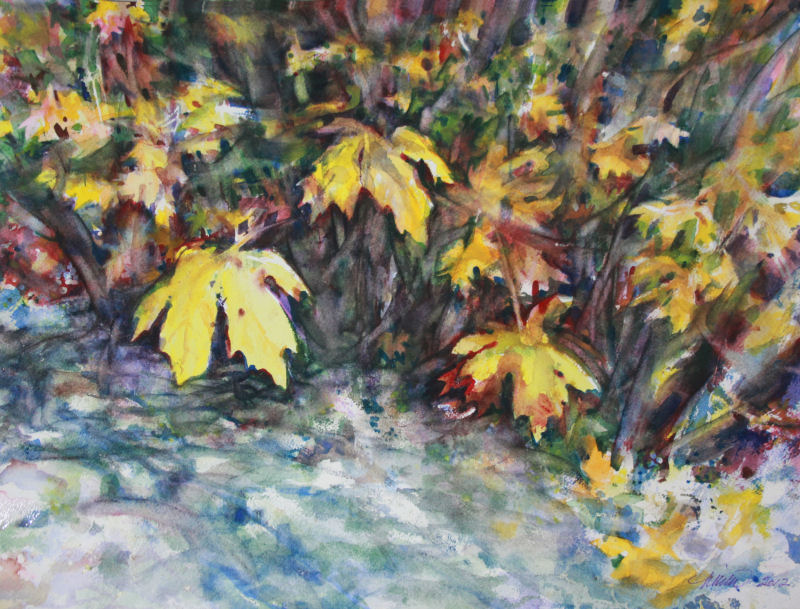 Big Leaf Maple near Port Renfrew, Vancouver Island, BC Canada, 12H x 16W inches watercolors on 140 lb 100% cotton paper
---
$250.00 mat             

$550.00 framed        

---