Archive for June, 2012
Thursday, June 28th, 2012
---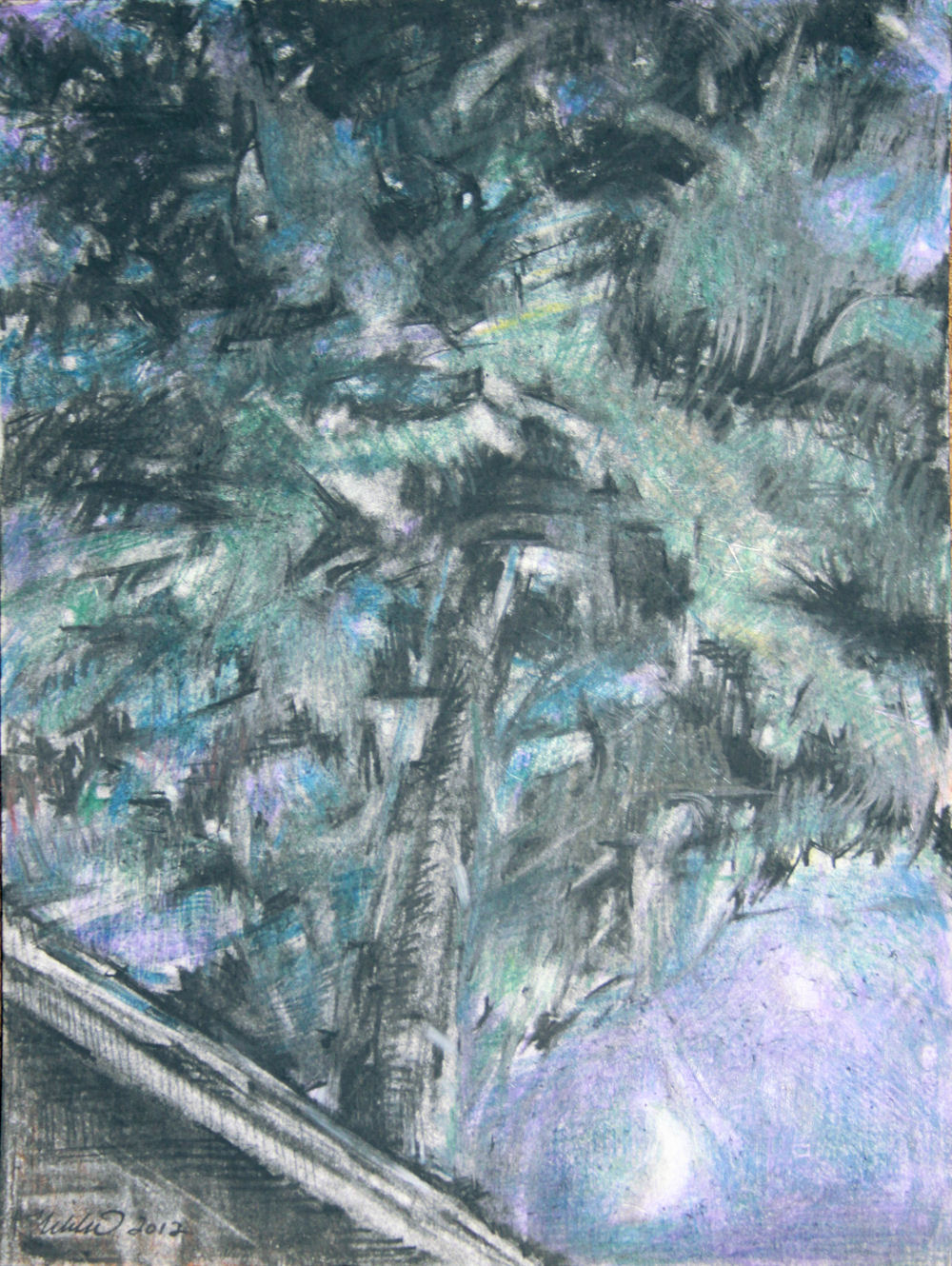 Stars in the Sweetgum, 12H x 9W inches charcoal and colored pencils on paper, preliminary for a larger painting of the extremely large Sweetgum tree in our side yard.
Portraying darkness is an excellent color study. Inspired by travels on clear nights when speeding by tree silhouettes, there's an illusion that horizon is absent and stars are in the sky as well as the trees. I often marvel how dark skies can still be so colorful, ranging from rich teals, purples, to shades of red and orange.
Tuesday, June 26th, 2012
---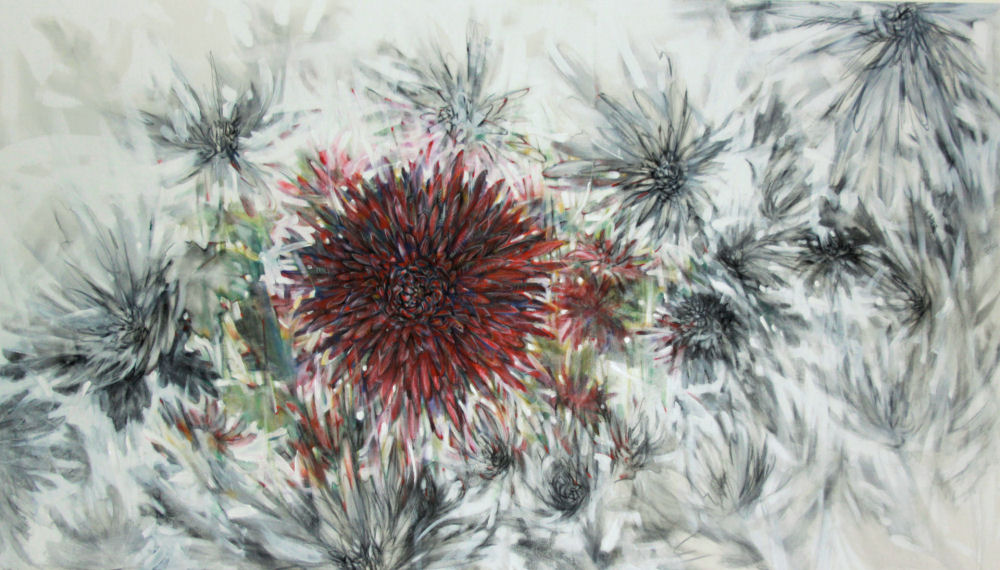 Chrysanthemums, 85W x 45L inches graphite, colored charcoal / dry pastels on white 100% cotton
Details:
---
$1,100.00          

---
Monday, June 25th, 2012
---
"It does not matter how much you see, it matters if you appreciate what you see"
Fintan Fox, 9 yrs old. Below, an angel fish drawn after snorkeling in Figi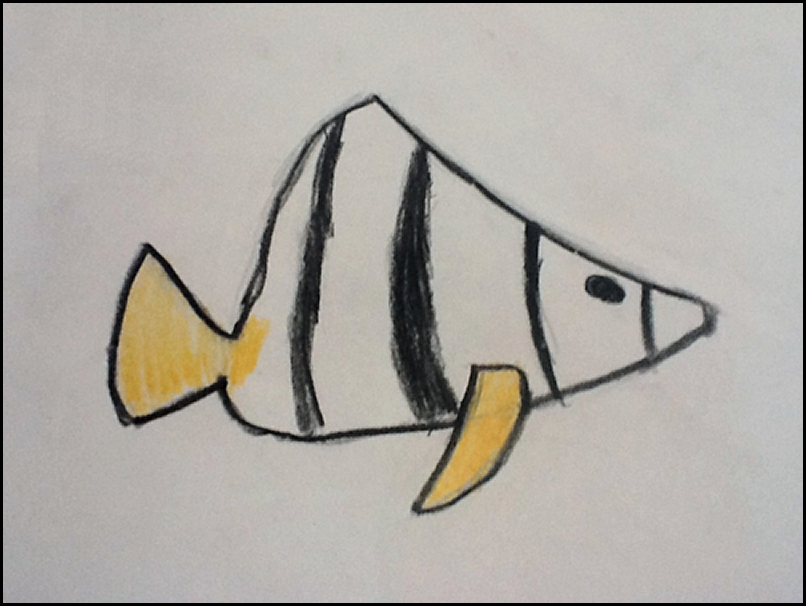 I recently had the pleasure of conversations with nine year old Fintan Fox, the son of a good friend whom I had not seen for over 35 years. My friend Julie and her son, Fintan, both created blogs about their extensive travels beginning in England where they live, to Russia last August, then through China, Thailand, Cambodia, to Australia, Figi, and now through western North America. They are on the last leg of their year-long trip around the world, stopping to visit us in Oregon on their way to Canada.
This drawing is one of Fintan's blog entries, an Angel fish drawn after seeing some while snorkeling in Figi. So impressive! With a minimum of information, the style is bold and confident… simple, yet accurate. Similarly, he writes with matter-of-fact wisdom, and surprisingly well-thought-through opinions. Wow, nine year-olds can be great sources of inspiration.