Archive for November, 2011
Friday, November 25th, 2011
---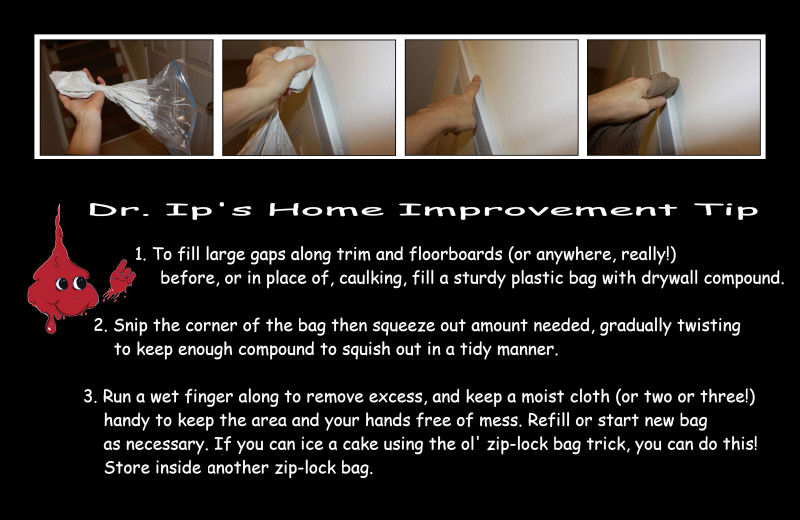 The move west, and renovating homes around that, has unfortunately thrown my career on the back burner. Hence the home improvement tip brought to you by Dr. Ip, another new character based on good ol' Monte, who has evolved since 1974 and still plays a part in my expressions today. He's getting a good work-out these days!
Wednesday, November 23rd, 2011
---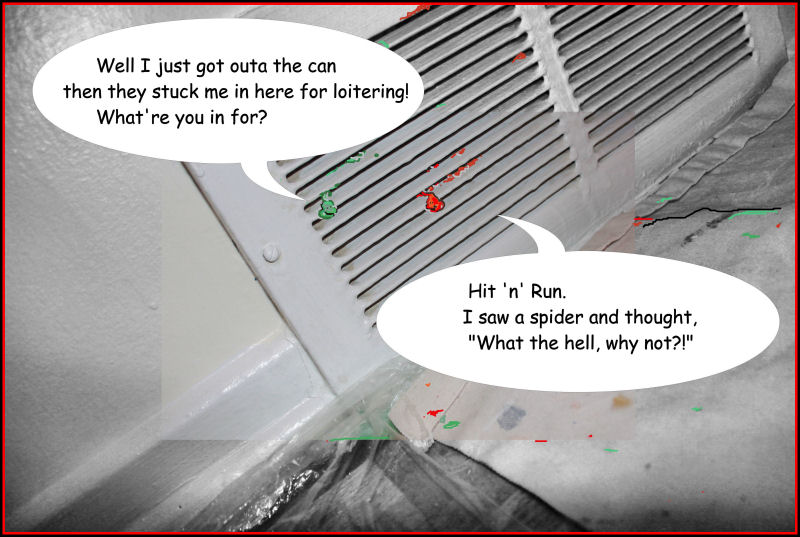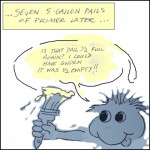 I have a whole new respect for all trades-people! All I've had time and inclination for art-wise are a few little cartoons using my laptop now and then. I'm going a little nutty with all the wall painting here in Ottawa (Canada), so am having some fun with the secrets revealed to me as I work. Monte is optimistic….