Archive for March, 2008
Monday, March 31st, 2008
---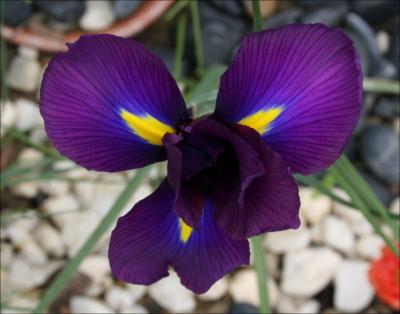 It's mostly overcast today, but the Blue Flag Iris is a bright spot in the garden.
Sunday, March 30th, 2008
---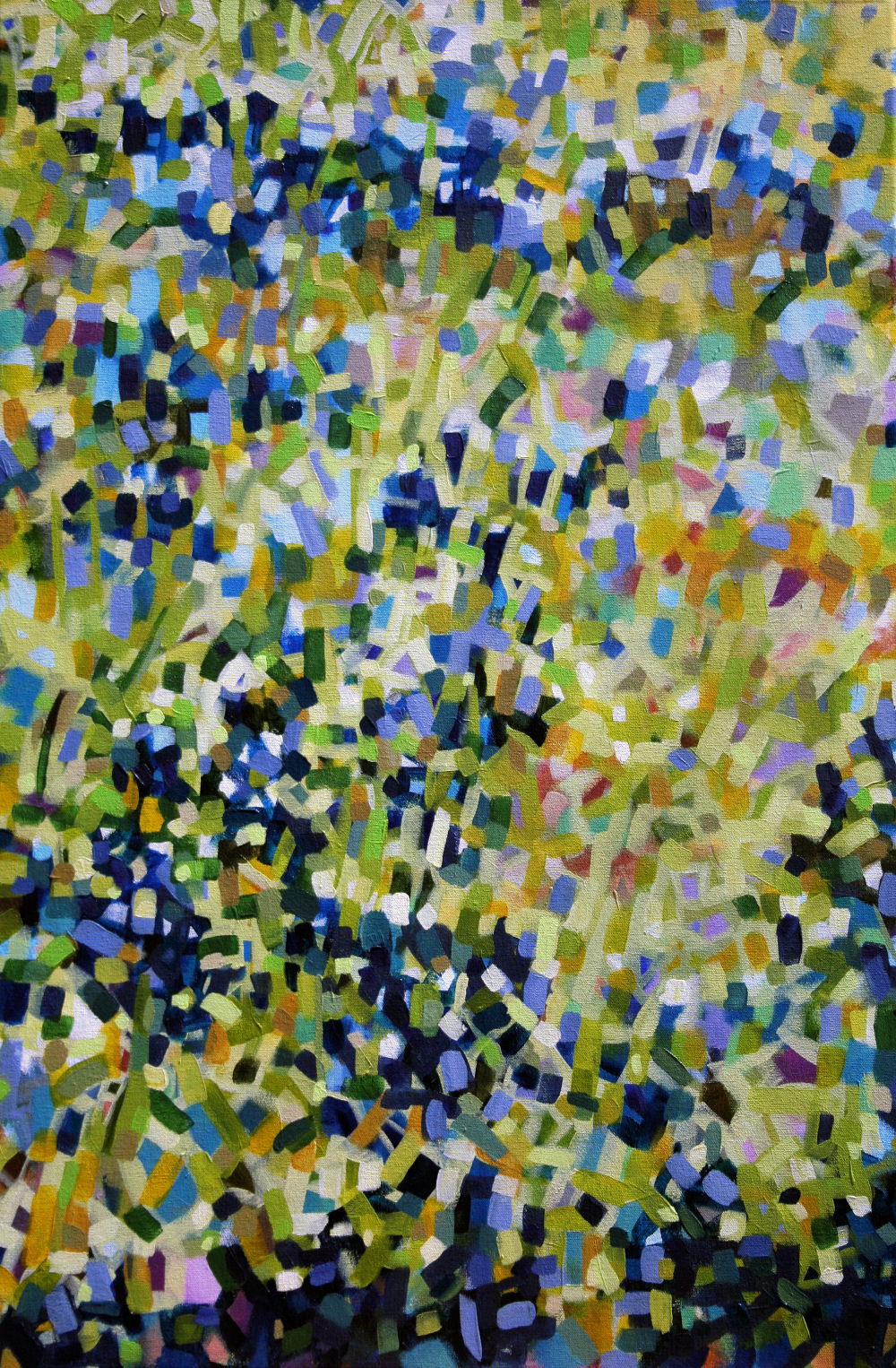 Bluebonnets Abstract, 36H x 24W acrylics on canvas, wrapped sides painted, narrow frame
It's Bluebonnet Season again! The Bluebonnets Abstract is not typical of my work, but when studying any subject it's enlightening to try painting it from different perspectives and try many styles; it's very liberating for an illustrator to paint abstracts, or an abstract artist to try illustrating once in a while. Switch it up!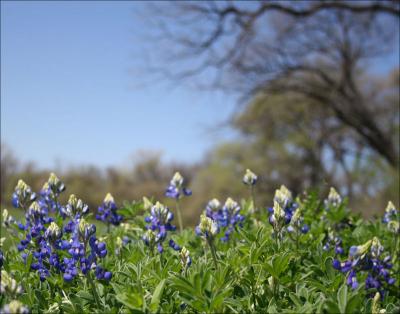 Saturday, March 29th, 2008
---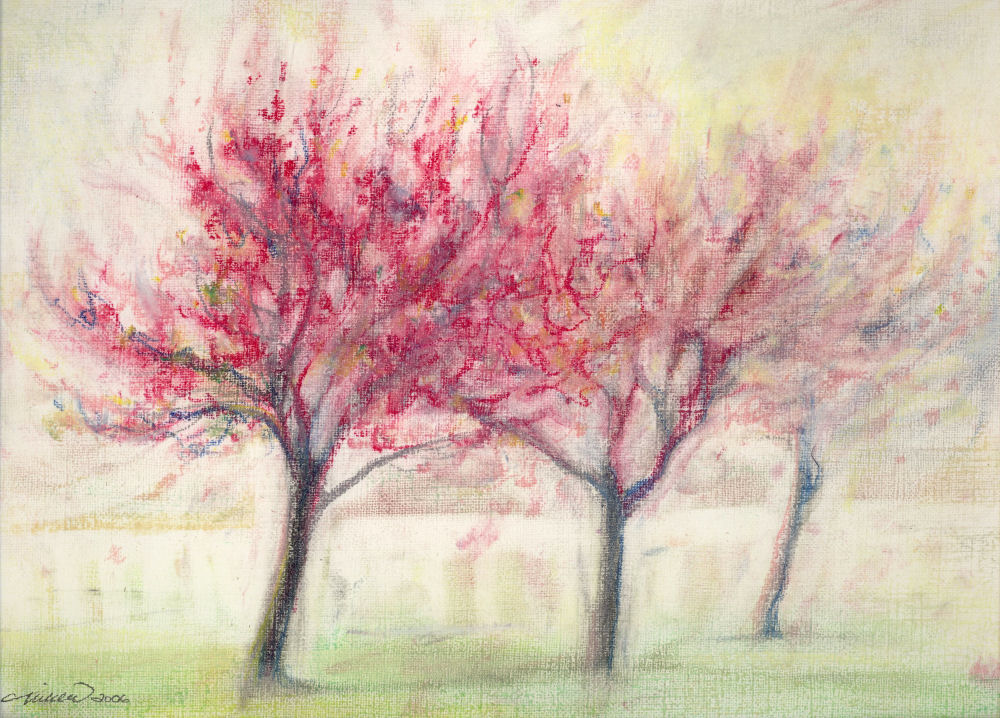 Eastern Redbuds, Coppell, Texas USA, 14 x 11 inches soft pastels on paper. Accepted by Artjury.com's 2007 Spring/Summer Online Exhibition.
Monday, March 24th, 2008
---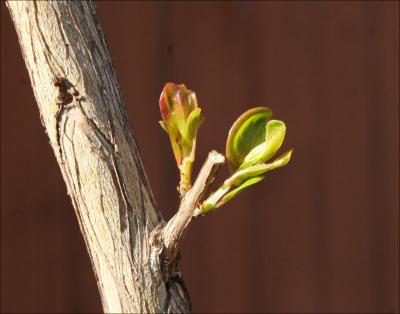 Above: this morning's emerging Myrtle leaves, an addition to the Heart Shapes in Nature series.
Upcoming exhibitions:
1. Polypore Fungi is on exhibit at the VAST 40th Annual Spring Exhibition in Denton, Texas April 10 through May 29, 2008. Opening Reception Thursday, April 10th 6:00 – 8:p.m. at the Meadows Gallery 400 E. Hickory, Denton.
2. Firewheels, 18 x 24 x 2 inches Acrylics – Texas and Neighbors Regional Art Exhibition at the Irving Arts Center, 3333 N. MacArthur Blvd., Irving, Texas April 26 through May 24th, 2008. Opening Reception Sunday, April 27th 1:00 – 5:00 p.m.
Saturday, March 22nd, 2008
---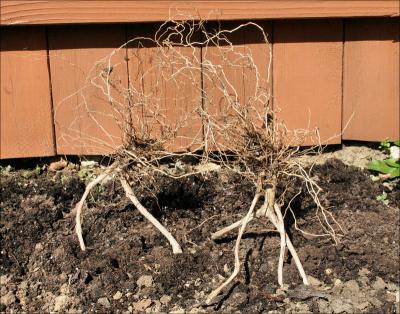 Adding to the whimsical garden sculptures of root systems, here are The Twins.
Saturday, March 15th, 2008
---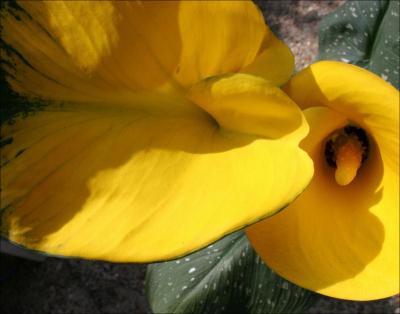 I couldn't resist buying a deep-yellow Calla Lily at the local nursery, then while out pulling weeds and transplanting it, a large slow-moving beetle called for a portrait.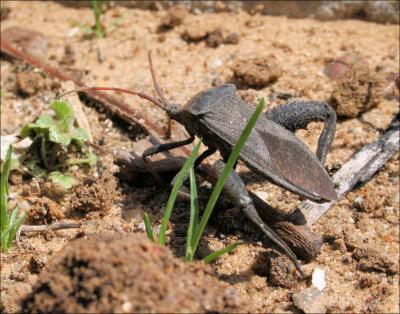 Thursday, March 6th, 2008
---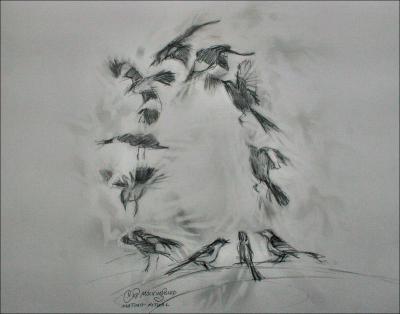 Mockingbird mating flight ritual – 10 x 10 inches study in graphite, eraser, paper
Last night it was especially noticeable that the Mockingbirds have started their mating season. Pronouncing himself at the highest peak on a rooftop, the male mocks other birds' calls, repeating each 3-4 times before changing to another call. Then in a ritual flight dance he flies up a short distance and does graceful flip in the air, flashing the white wing stripes, back to the perch and repeats the pattern over and over.
After listening to them quite a bit, there are some that have a larger repertoire of calls and a louder, determined, clearer song…I'm guessing that those are the most mature and attractive.
Wednesday, March 5th, 2008
---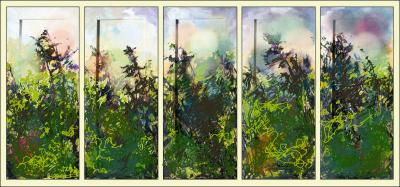 Work In Progress: Crossing Borders – Thousand Islands skyline, New York / Ontario border – 5 framed panels each 26 x 11 inches – Oils sculpted with palette knives…will finish with acrylics when completely dry, probably in about 6 months. Above: playing with the vision using digital pen.
Oil and Water – never the twain shall mix? This work will challenge that, and experiment with crossing those borders. I think the oil resisting acrylics should make for some interesting effects and textures; the places where there are layers, dips and holes should fill nicely with acrylics. If I'm not pleased or the idea isn't working I'll finish it using oils, but I'd like to give this idea a try.
Tuesday, March 4th, 2008
---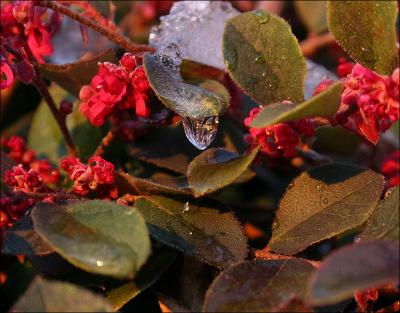 75*F a couple of days ago, and snow last night. Spring temps here in northern Texas go from one extreme to the other.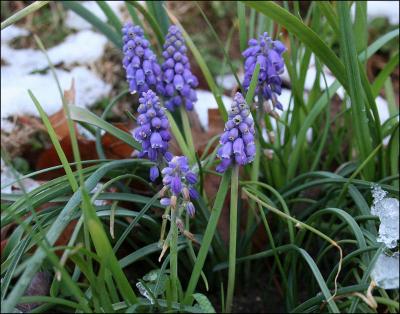 Saturday, March 1st, 2008
---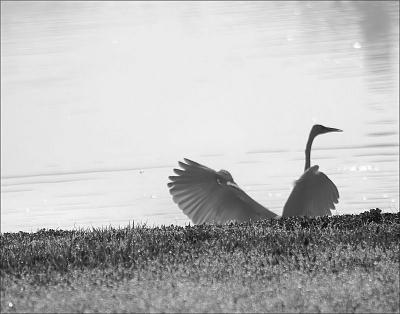 Great White Egret at Andy Brown Jr. Park, Coppell, Texas. Early morning melting frost, still slightly foggy, enough sun to make the water and dew in the grass sparkle, with a Mayfly appearing at exactly the right moment!
The photo was digitally changed to black and white and the contrast was clarified.