Archive for February, 2008
« Previous Entries
Friday, February 29th, 2008
---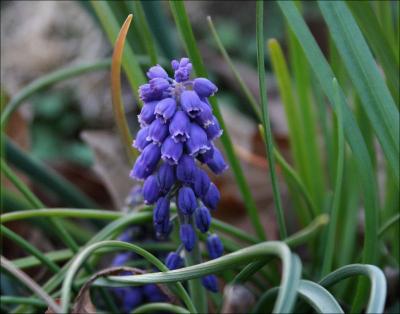 The Grape Hyacinth started blooming this week…next the Iris, and I can't wait to see the Ornamental Onions again.
Thursday, February 28th, 2008
---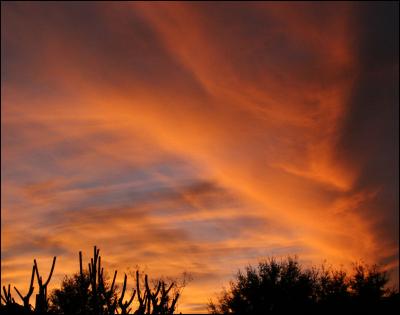 Amazing sunset tonight.
Wednesday, February 27th, 2008
---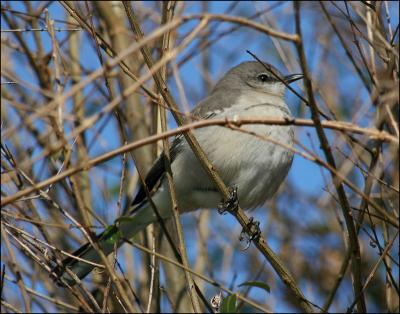 This week mating season has started for Mockingbirds in northeast Texas. Mockingbirds mimic over 120 bird calls, and I'm guessing there are a couple of frog calls in the mix too.
Monday, February 25th, 2008
---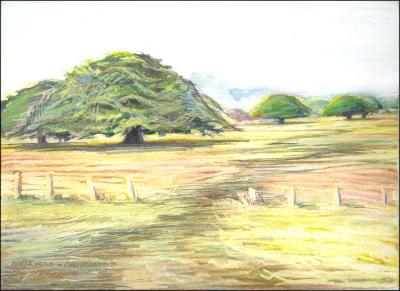 Guanacaste Trees, Costa Rican Grasslands, 11H x 14W inches oil pastels on paper. Part of the Paper Places series, all have white double mats and white custom built wood frames with crackle finish, total size 22H x 26W inches.
The unusually wide umbrella-like shape of the trees look cartoonish, but with a few textures I think the issue is resolved now.
Guanacaste trees have such presence! Costa Rica is not well known for its open grasslands, but north-west and central areas of the country flatten out a little, with mountains of rain forests and volcanoes on the horizon. Guanacaste trees look entirely different growing in the rain forest than on the open grasslands.
---
$350.00            

---
Sunday, February 24th, 2008
---
The Great Ocean Road, east coast Victoria, Australia, 11H x 14W inches oil pastels on paper, framed with 3 inch white double mat, brass title plate, and white wood frame with crackle finish, 22H x 26W inches total size
Tuesday, February 19th, 2008
---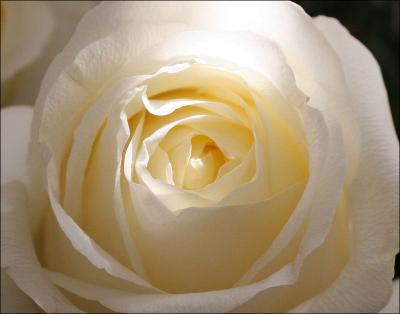 My Valentine's roses needed a fresh cut and a few petals removed. The landfill sights are sweeter this past week, I bet.
I dried a few of the roses, and adorned the doves nest in the back-door wreath.
Friday, February 15th, 2008
---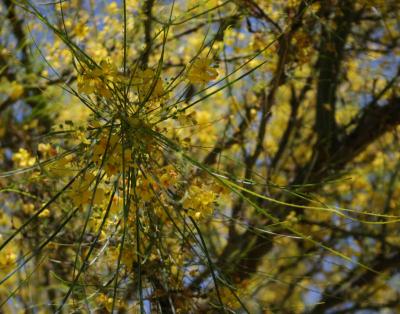 Palo Verde tree in bloom at a nursery in Ajijic, Mexico
Tuesday, February 12th, 2008
---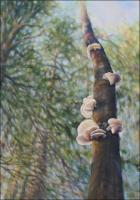 * The acrylics/mixed media painting Polypore Fungi is accepted into VAST Arts 40th Annual Visual Arts Exhibition April 10- May 29, 2008
* The Heart Shapes in Nature photographic series are available as 3 x 4 inch framed prints, matted white or black with black frames – $7.50 each or 3 for $20 at Studio 2600, 2600 Hibernia, Dallas. http://www.studio2600dallas.com/
* The Oil Pastel work Eastern White Pine is showing at the AVAA 32nd Annual Regional Juried Art Exhibit in Arlington, Texas February 15 – March 28, 2008
Sunday, February 10th, 2008
---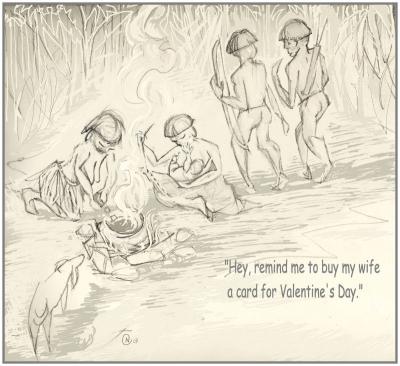 Graphite drawing, scanned and detailed with digital pen.
Saturday, February 9th, 2008
---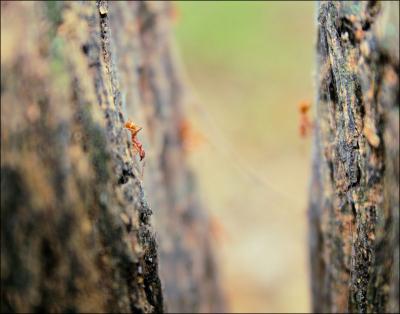 Even if we think nothing is happening…it is. Today I went for a walk through my favorite park in Coppell, and my peripheral vision noticed tiny ant-highways up and down a few trees, so I stood and admired them for a while.
« Previous Entries