Archive for January, 2008
« Previous Entries
Thursday, January 31st, 2008
Windswept, NC Cypress, Kitty Hawk, Outer Banks, North Carolina – 24 x 18 inches  mainly Oil Pastel on paper; Pencil, Watercolor pencils used at start. Work still in progress – setting this aside to study it for a while…there are interesting parts in this drawing, but it needs something more dramatic besides the tree. A stormy sky maybe, or just crop it?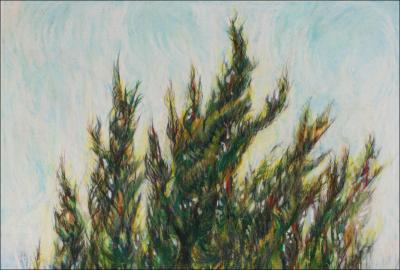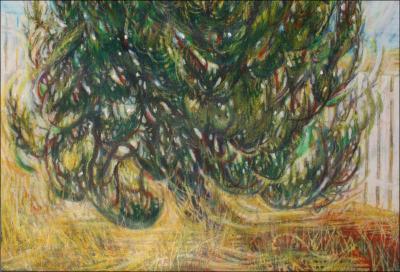 Above: click to enlarge detail images.
Monday, January 28th, 2008
Cypress, Kitty Hawk, NC almost finished 24 x 18 inches, started as mixed media, now primarily oil pastels.
Comments about process: experimented with a soft blended look, tried choppy with blocks of color, scraping everything off and starting over a few times, but the nature of the windswept branches really calls for the drama of lines and contours.
Painting water over the watercolor pencils had little effect, except to weaken and warp the paper, which is already almost unworkable because of so much scraping, so this one's almost done.
Friday, January 25th, 2008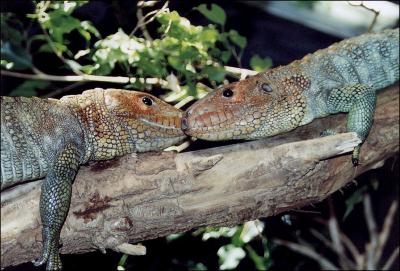 Lizard Love – Photography, 11 x 14 inches, Black mat and frame, total size 16 x 20 inches.
The Fort Worth Zoo has the best amphibian displays. Visiting a zoo or botanical park, even in the winter, can do wonders to lift the Winter Blues!
Tuesday, January 22nd, 2008
Windswept, NC Cypress, Kitty Hawk, Outer Banks – 24 x 18 inches Pencil, Oil Pastel, Watercolor pencils (mixed media experimental, work in progress).
Low light conditions today, so the photo, above left, is dark.  I find that manipulating colors and contrasts digitally to correct them never works for these type of drawings, so included are two scanned portions showing accurate colors.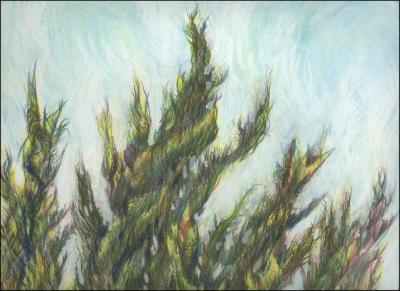 Plans now are to erase some of the color, then see what happens when painting lightly over some of the watercolor-penciled areas; there will be some resist because of the oil pastel base. I don't mind taking this drawing beyond this stage because while portions are intersting, the cypress alone is not enough compositionally as I had hoped; it's rather boring on its own. Some hints of background or interaction with another element is necessary, and once I drew the fence in, am disappointed with it in there now that I see it.
Sunday, January 20th, 2008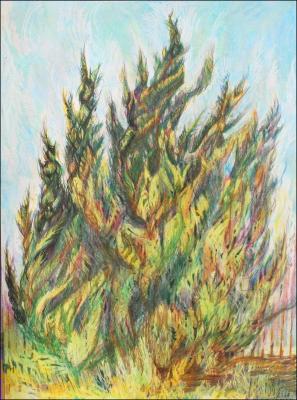 24 x 18 inches Work in progress: Sculptural, windswept cypress are common ornamentals in yards along the Outer Banks, North Carolina. This started as a pencil drawing, then felt I'd been playing it too safe lately, so added some energy and a few problems to solve with the use of oil pastels, which were mostly scraped away before continuing with watercolor pencils. Hoping to see the effects or textures created by mixing oil and water mediums.
Saturday, January 19th, 2008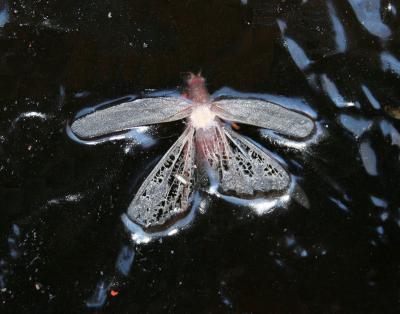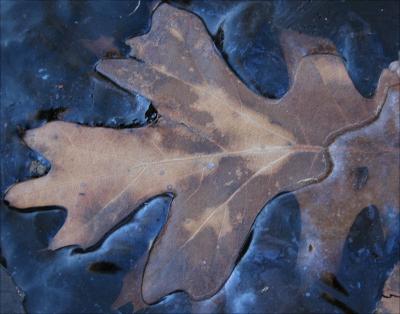 1st image: a deteriorating moth
Friday, January 18th, 2008
Salt Spring Island, B.C. early morning – 18 x 24 inches – pencil, eraser, dry pastels, colored pencils on paper, framed size 28.5 x 34.5 inches. Drawing details: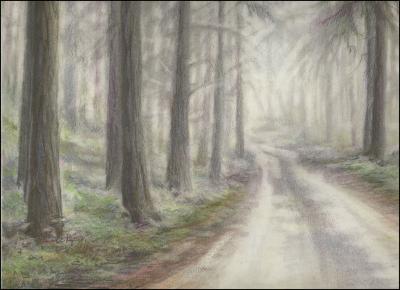 Credit to my Dad, Jim Drury for the photo references. 
Thursday, January 17th, 2008
Salt Spring Island, B.C. – 16 x 22 inches pencil, eraser, dry pastels, colored pencils. Stages1 and 2 in progress:
Wednesday, January 16th, 2008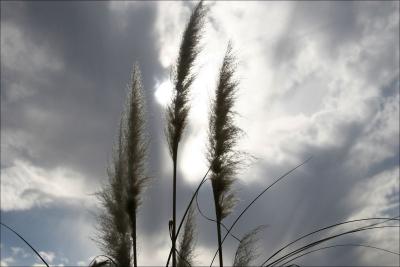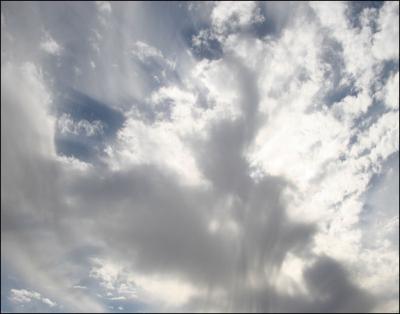 2 p.m. Afternoon sky casting a bright, silvery light, with the cloud formations echoing the tall grasses in the foreground.
Wednesday, January 16th, 2008
A New Day – 20 x 26 inches Dry Pastels, finished. Framed size approx. 23 x 29 inches. The above image was taken as a photo, and the colors are not quite accurate, so see details in the following thumbnails – scanned; colors accurate.
« Previous Entries