Archive for September, 2007
Friday, September 21st, 2007
---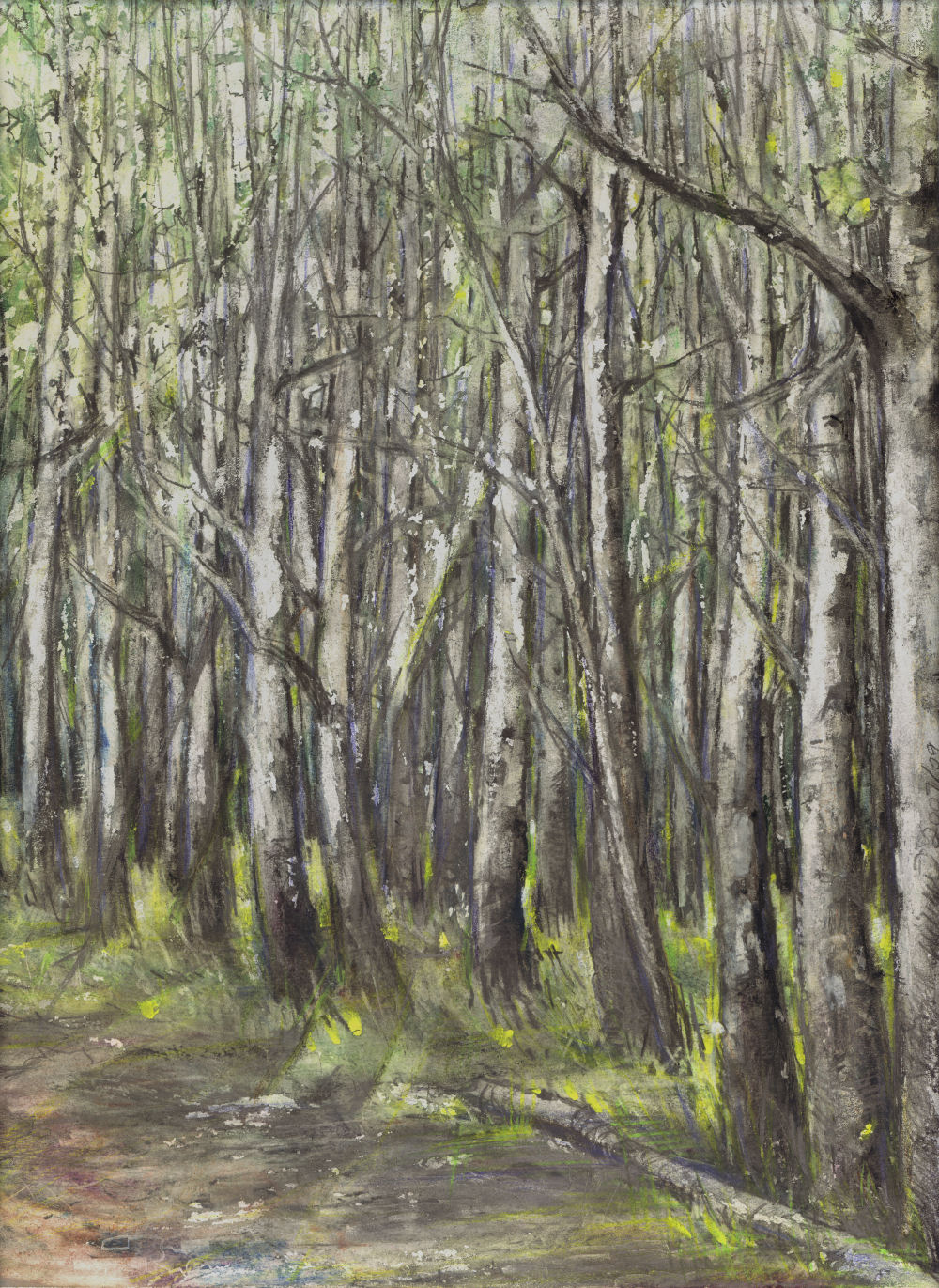 Northern Delights 01, Poplar stand in Banff, Alberta, Canada 14H x 11W graphite, water-wash graphite, oil stick, colored pencils
and
Redbuds 03,Eastern Redbuds blooming on a foggy Spring morning in Coppell, Texas. 14H x 11W  oil pastels, graphite, water-wash graphite, colored pencils, eraser  on paper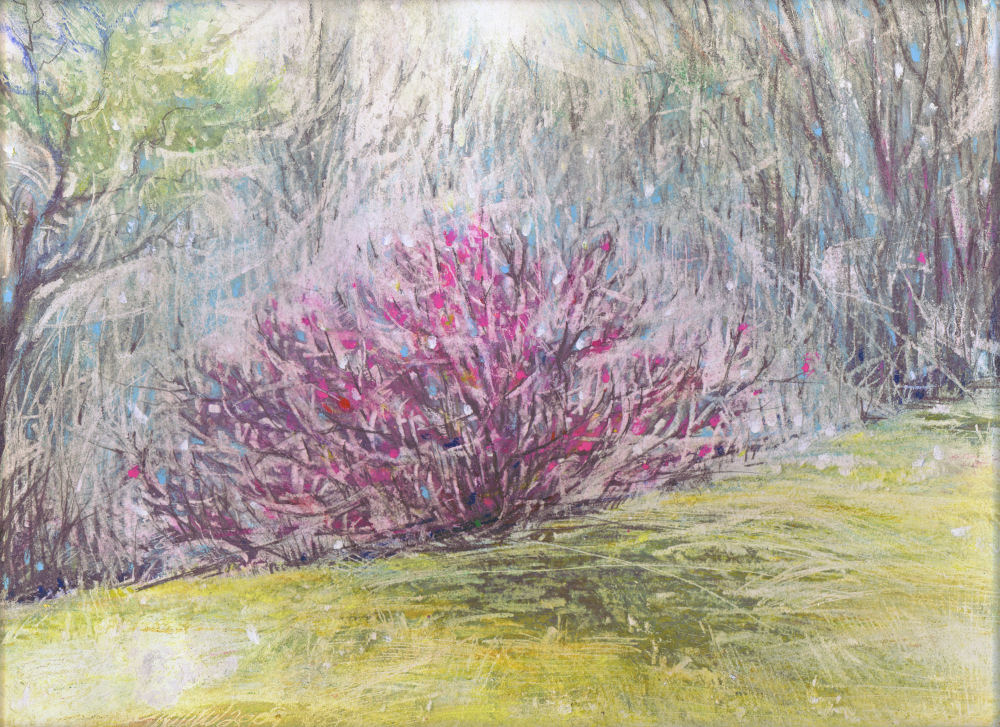 Browsing for pieces to enter in a juried exhibition, I came across two drawings started in March that have a lot in common. Both scenes are low-light situations that were achieved by lots and lots of layering, scraping, redrawing, and using the eraser over pastels for blending as well as erasing. Both are experimental re: oil pastels vs. paintable water-wash graphite pencil.
Thursday, September 20th, 2007
---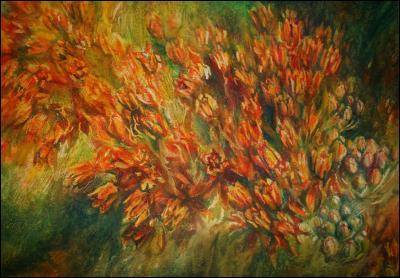 The Fourth of July 03, Orange Milkweed – work in progress, preliminary drawing for a larger painting, 22 x 30 inches oil pastels on watercolor paper, started yesterday. Oh, the joy of color!
---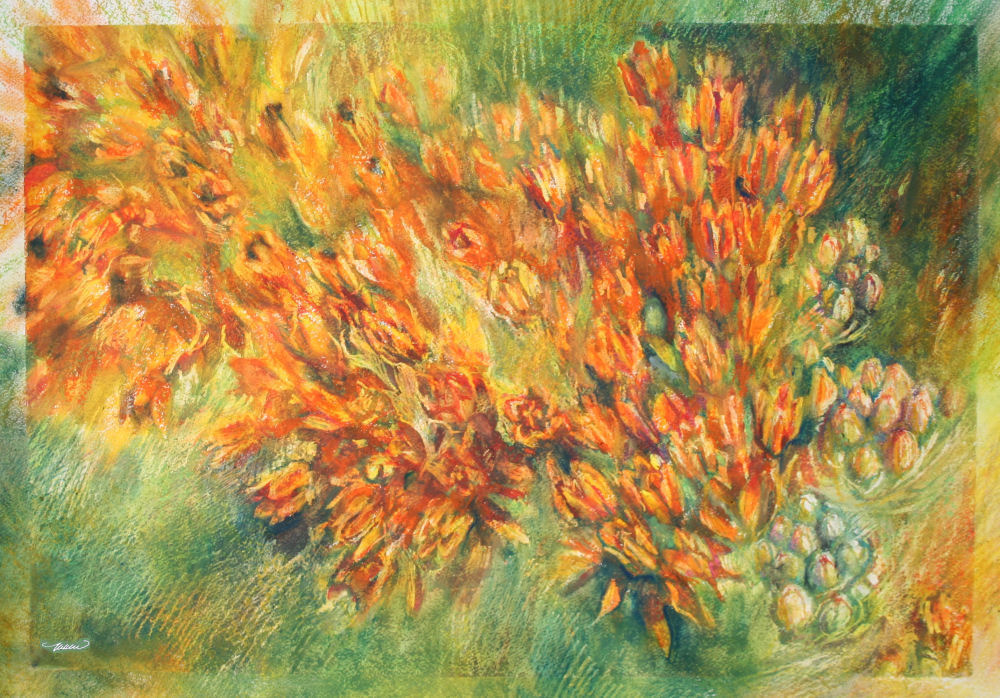 The Fourth of July 03 finished, 27H x 33W inches Oil Pastels on 140 lb cold pressed premium watercolor paper, brassy-gold frame

$350.00          

---
Wednesday, September 19th, 2007
---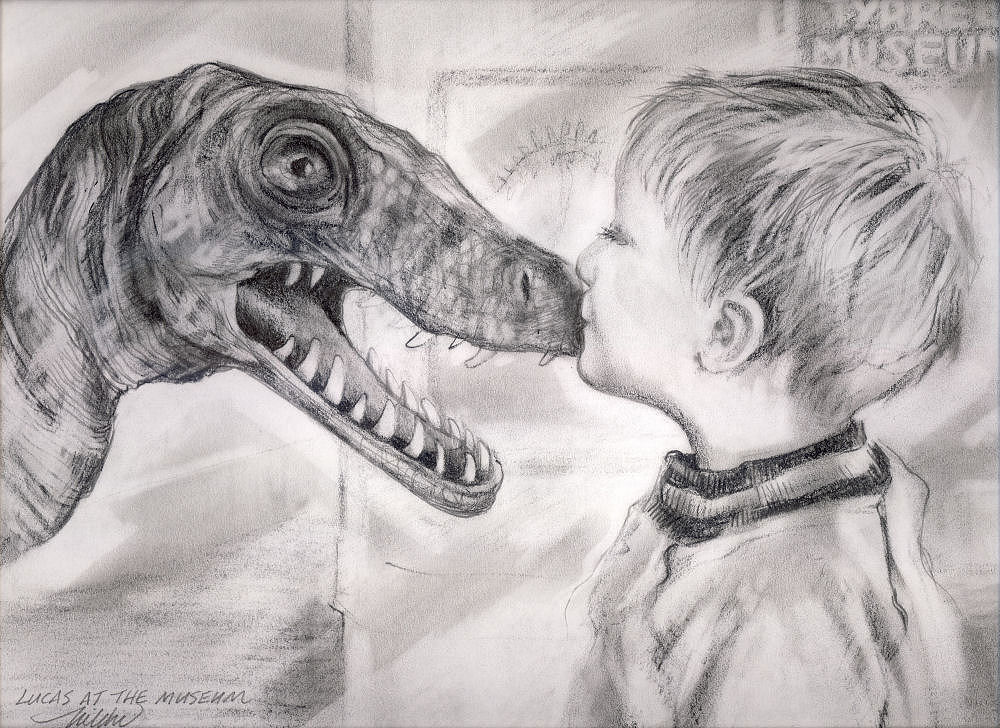 Lucas at the Museum, 11H x 14W inches graphite on paper, originally posted March 23, 2007 – today notified as part of the exhibition Growing Up and Looking Back – Reflecting on Childhood, Parenting, and Home at Gallery RFD in Swainsboro, GA October 12th – November 3rd, 2007.
See more of the Children Series, graphite illustrations available as cards, matted prints and framed prints.
Monday, September 17th, 2007
---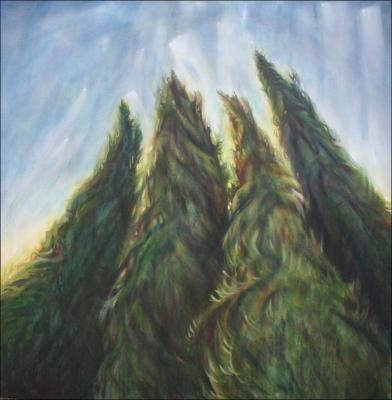 Dancing With Trees 02, 48H x 48W x 1D inches acrylics on canvas. Layers of glaze used in final stages: Hansa yellow light, Pthalo blue, Pthalo green, Permanent green, thio violet, Mars black, Cadmium red light, Dioxazine violet
Tuesday, September 11th, 2007
---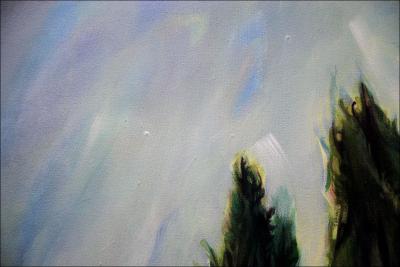 It's the sky's turn to dance! White glaze will attach itself to the varnish I dripped on the other day.
Monday, September 10th, 2007
---
Dancing With Trees 02, started August 30th – 48H x 48W acrylics on canvas – progression details are combined into one post. The oil pastel with the same name, posted in March 2007, inspired the painting.
I've tried lots of new things with this one – am hoping to keep just the impression of branches. I don't want too many details.  Using washes and glazes to help create the cedar branch texture I've dripped water, paint, glazes, and varnish across patches of color, splattered it on with a brush and also painting upside down.