Archive for April, 2007
Saturday, April 28th, 2007
---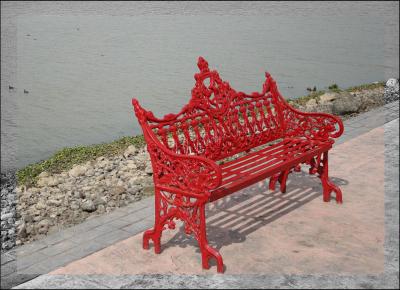 This red bench is one of many on a newly built walkway along the shoreline of Lake Chapala in the small, charming town of San Crystobal De Las Casas. The True Colors photographic series and website is my creative tribute to the colorful landscapes, culture and style of south-central Mexico. One hundred of my favorite photos out of the thousand-plus taken have been selected for the website, developed separately from the main website to highlight the project as one complete and independent Art endeavor.
Using the Paint Shop Pro computer program I've isolated a main portion of each shot, then superimposed this colored image on top of a black and white version of the same photo. Altering the photos this way has a powerful effect on our impression of the subject matter. In some cases the true colors intensify so much against the grey tones the scene becomes surreal. The collection can be viewed at http://www.trucolors.info
Credit and many thanks to my husband for encouraging and co-creating the True Colors website, as well as all websites associated with my Artwork.