Archive for December, 2006
Saturday, December 30th, 2006
---


Fossil Rim Wildlife Park near Glen Rose, Texas is an excellent way to spend a winter afternoon with the family. A drive through the park takes about three hours, and you may be greeted by this cutie!
Tuesday, December 12th, 2006
---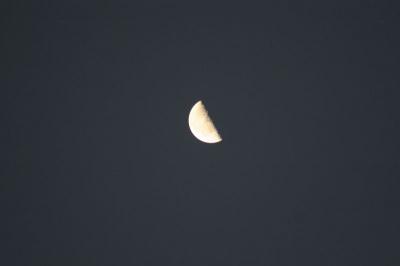 Thanks for the telephoto lens and a desperately needed tripod, Alain!
Wednesday, December 6th, 2006
---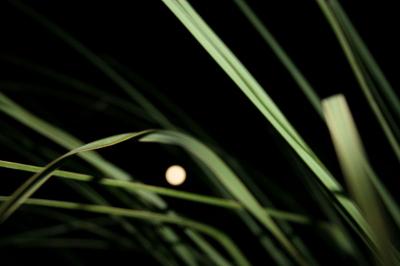 Friday, December 1st, 2006
---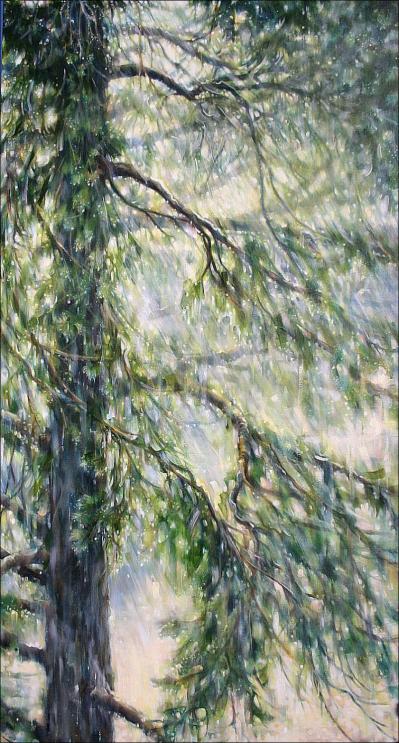 >
Sun Shower 01, 85H x 45W x 2D inches acrylics on canvas, used watercolors resist medium, narrow dark wood frame.
This painting went through an interesting work process, made connections with some of my existing painting methods, and shed light on new ones.
1) Sun Shower detail – masking medium, usually used with watercolors to keep areas white, was dotted with a toothpick all over where raindrops would be.  2) about 1.5 hours after starting.  3) after about 5 hours of work. 4) after about seven days.
The tall Ponderosa Pine is in our oldest son's front yard in Ottawa, Ontario. A small covered balcony overlooks the yard and the tree dominates, providing lots of shade there. Last summer while sitting on the balcony, as it poured rain the sun kept shining. The street beyond sparkled, and branches were heavy with raindrops. It was an hour of incredible beauty that inspired this painting.