Archive for November, 2006
Thursday, November 30th, 2006
---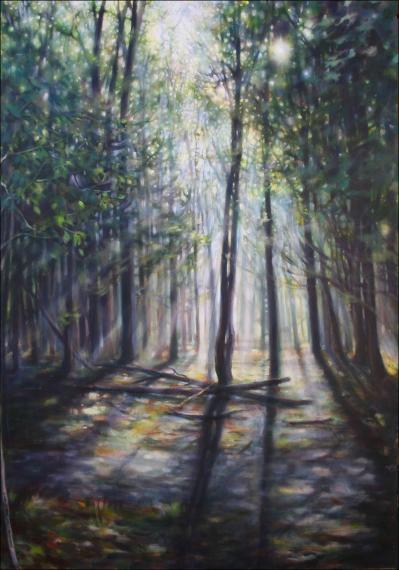 Morning Light, 59H x 40W x 2D inches acrylics on canvas, sides wrapped, narrow frame stained dark brown
Post dated note: Morning Light was accepted into the 2007 American Juried Art Salon's Spring/Summer Juried Exhibition online, and Studio 2600 Light, Shine and Sparkle Dec. 2007 – Jan. 2008
Friday, November 24th, 2006
---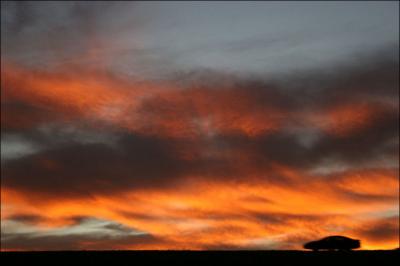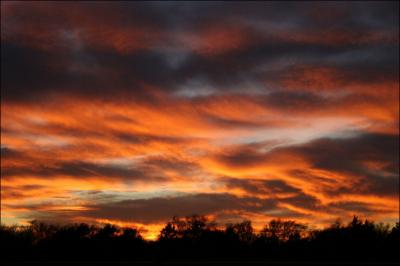 We drove to Fort Worth to see the Christmas parade, but the people were packed along the streets when we arrived so we hardly got a glance at any floats or attractions. It was well worth the drive because the sun set along the way, and it was magnificent!
Friday, November 17th, 2006
---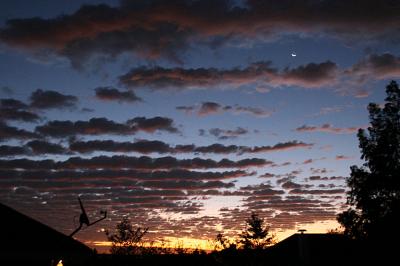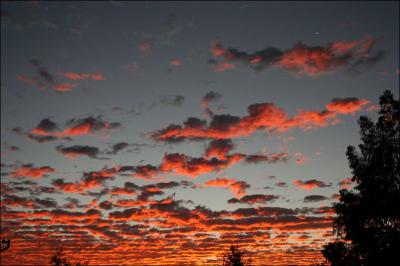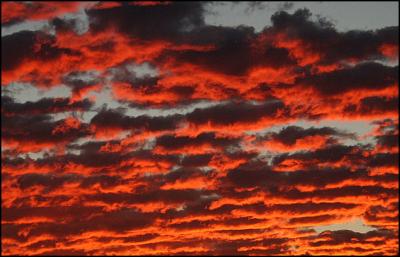 Sunrise this morning was amazing at 6 a.m., then for the next 45 minutes I stood in awe of the beauty as the spectrum of colors changed from cool blues to hot fiery orange. I have never seen anything like it – apparently the cloud-stripe phenomenon is called 'Mackerel Sky' and indicates that cold weather is imminent within days.
Tuesday, November 7th, 2006
---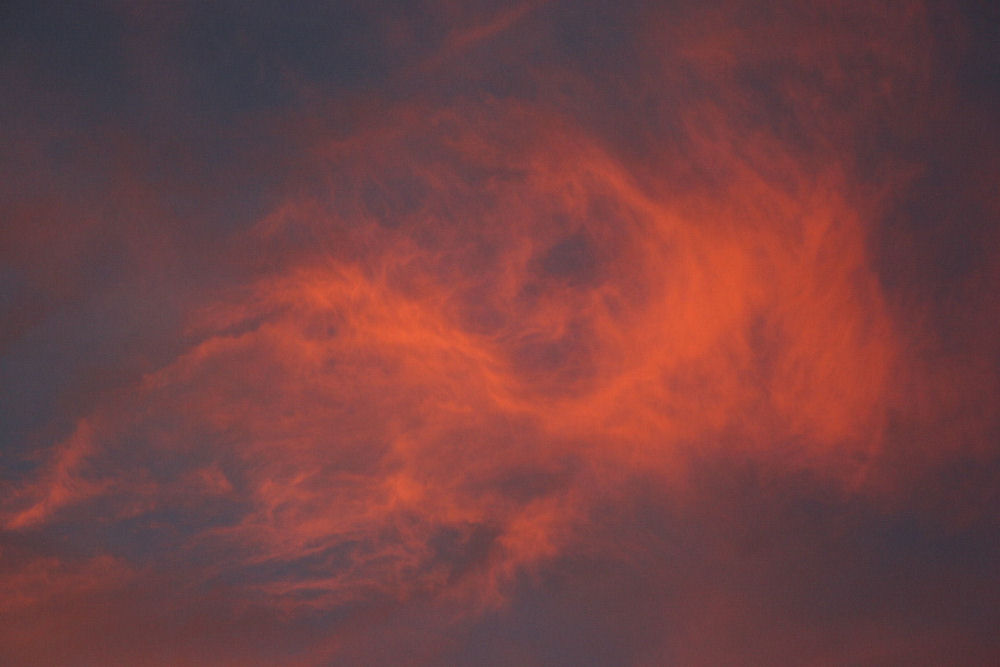 Spectacular Sunset, Lewisville, Texas. This is the most amazing, surreal sunset I've ever seen.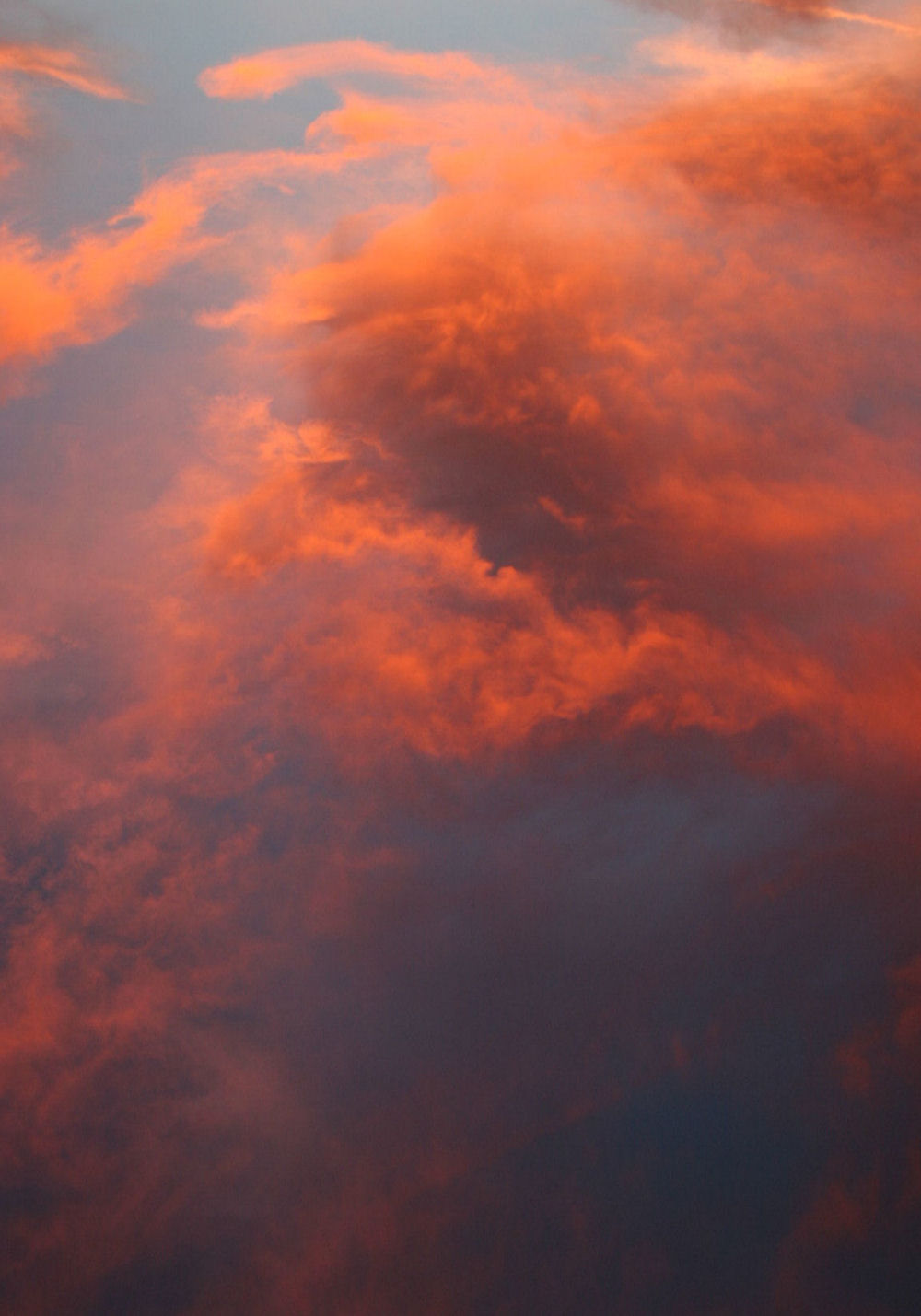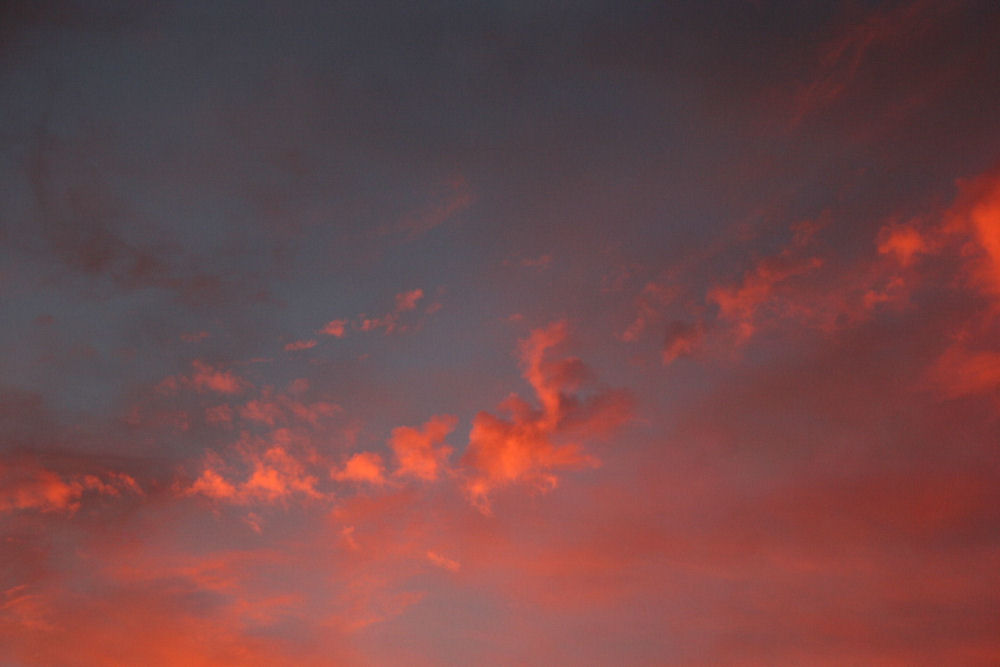 Friday, November 3rd, 2006
---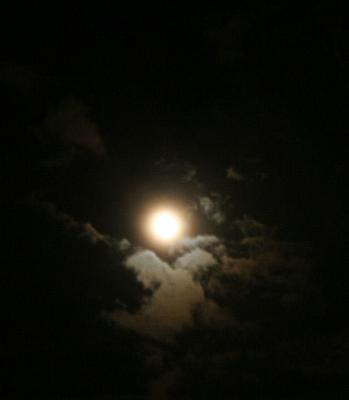 Night shots absolutely need a tripod!