Archive for August, 2006
Tuesday, August 1st, 2006
---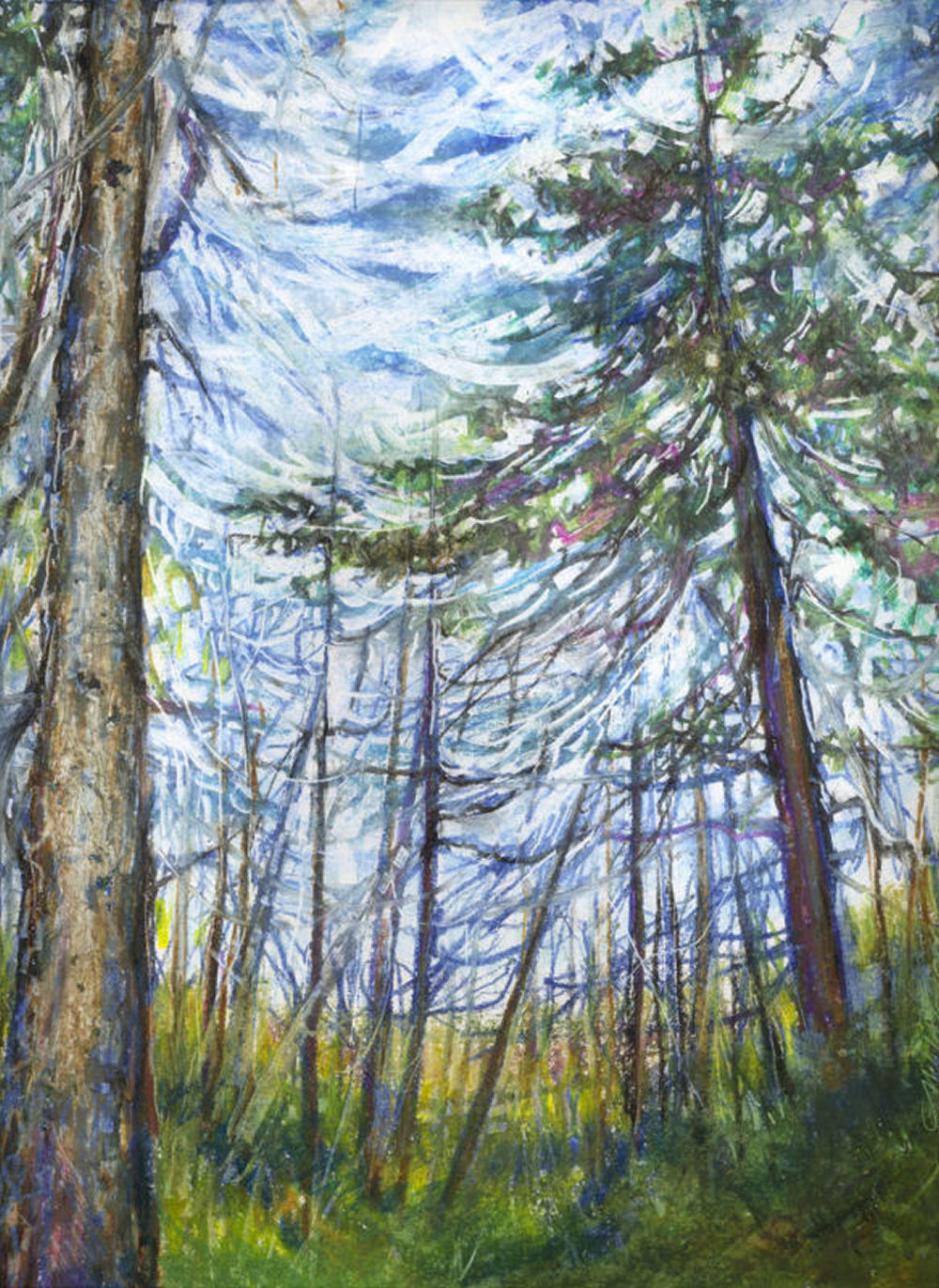 Stony Swamp Trail, Ottawa, Ontario Canada, Paper Places series, 14H x 11W inches oil pastels on paper, white double mat, brass title plate, 26H x 22W inch white custom wood frame with crackle finish. The series inspired the accompanying poem:
It remains
when things are gone
and people passed
and roads
and paths
and places
we belong
to the essence.
Intuitive response to subject matter impart individual character to each piece, so styles are deliberately different.
Post-dated note: Stony Swamp Trail was accepted for The Artist Showplace Gallery's Annual Juried Exhibition, February – March 2007.
---
$350.00          

---