Archive for February, 2006
Saturday, February 25th, 2006
---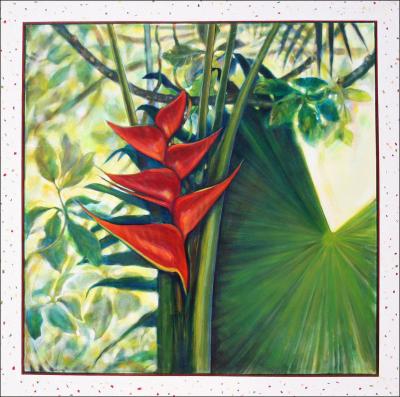 Heliconia, or Lobsterclaw flower, 36H x 36W inches acrylics on canvas, frame unnecessary
Detail of the flower and of the three inch decorative border around edges: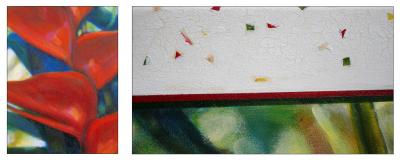 ---
$300.00            

---
Sunday, February 19th, 2006
---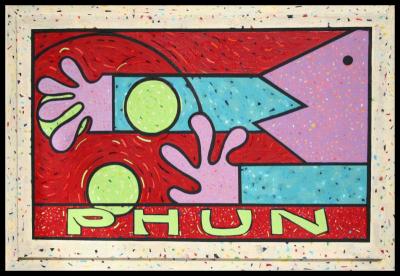 PHUN, 24H x 36W inches acrylics on canvas mounted on a 3 inch wide box-frame, trimmed in black. I experimented with crackle finish and layers of color upon color. A few years ago when designing for stained glass windows I drew this on a scrap piece of paper. The style is a complete departure from my usual and was so much phun!
---
$300.00           

---